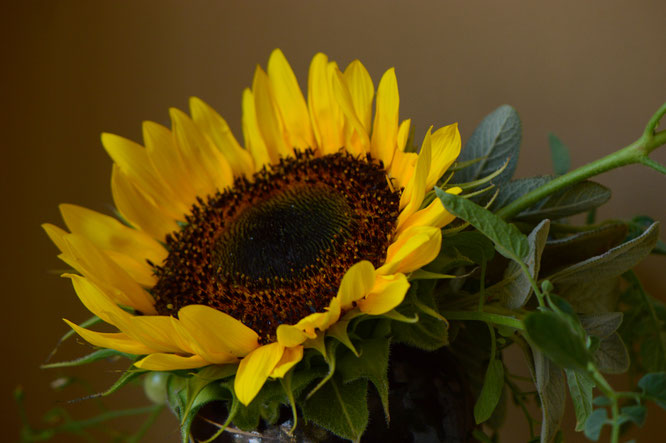 To be honest, I almost decided against doing a vase this week.  The weather is so hot that even going out to pick flowers is not very fun!  But I had an idea for what I wanted to combine, so I picked up my clippers and sallied out into the garden.
I decided to keep the vase full of simple edibles.  There is a sunflower...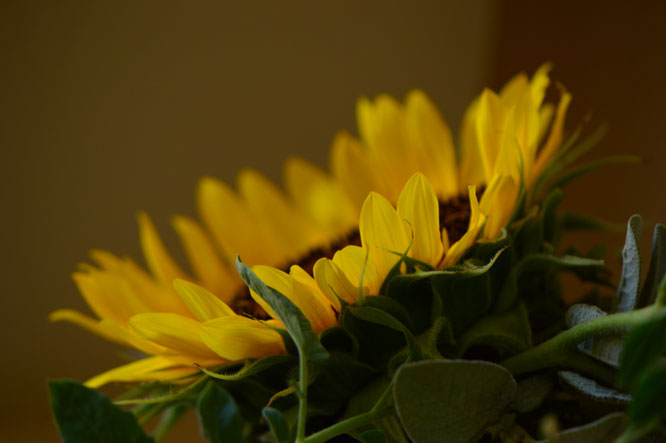 ...and a few tomatoes from one of many volunteer tomato plants.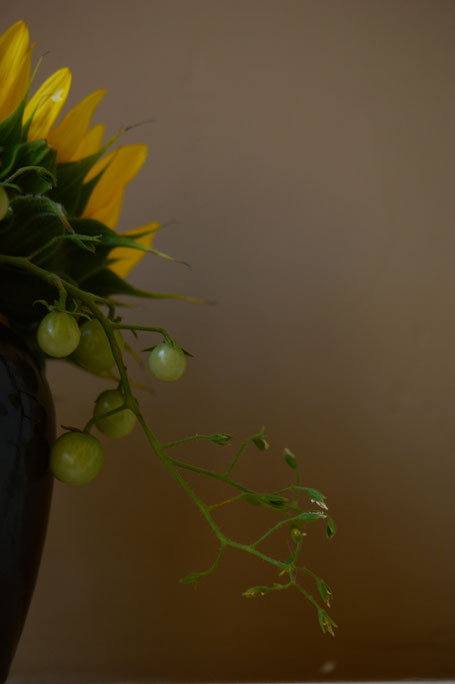 The bouquet is filled out with sage (Saliva officinalis).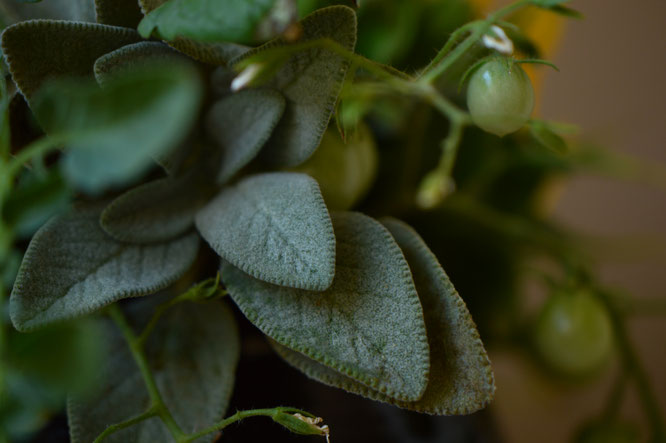 I used my handthrown vase to hold them.  Happily, the plant material perked up and opened out nicely after a little while.  I don't intend to eat any of these, but it's fun to know that each element is fully edible.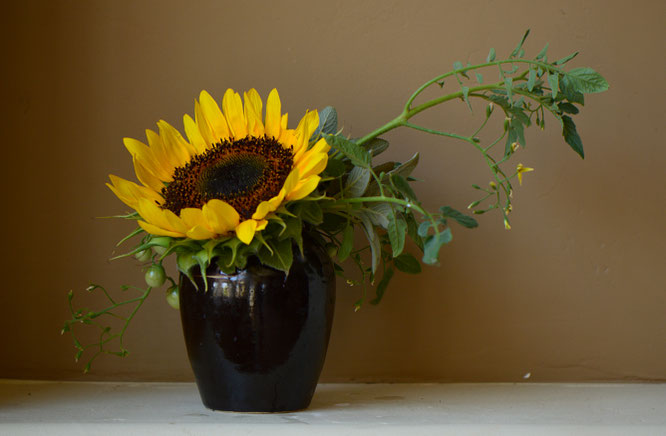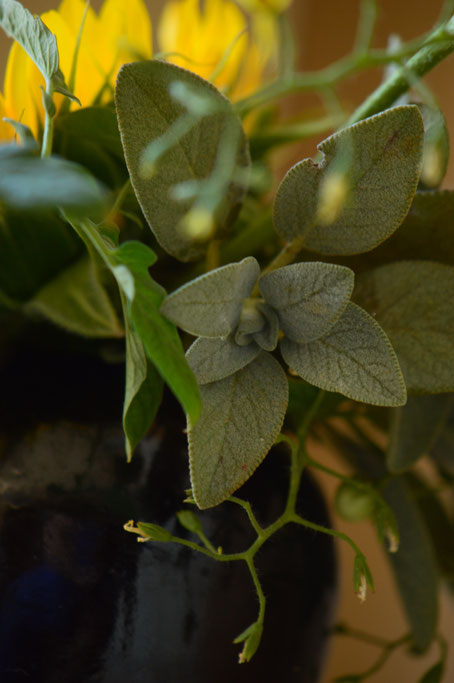 P.S.  Just adding a shot of tonight's sunset...  Temperatures still stood near 113 C/45 C, and there was plenty of dust in the air.  But it was rather spectacular.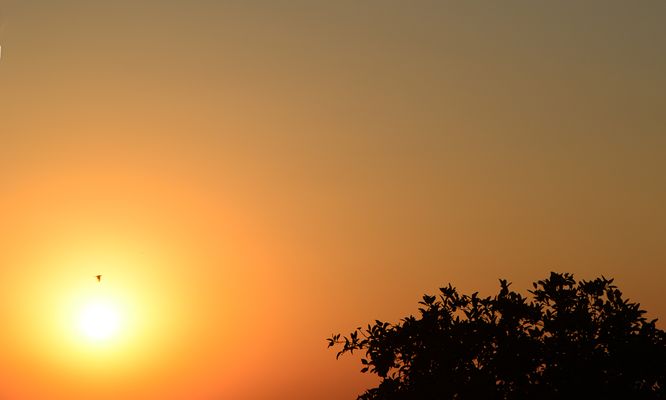 Weather Diary: Fair with light haze; High: 116 F (47 C)/Low: 79 F (26 C); Humidity: 6%-26%