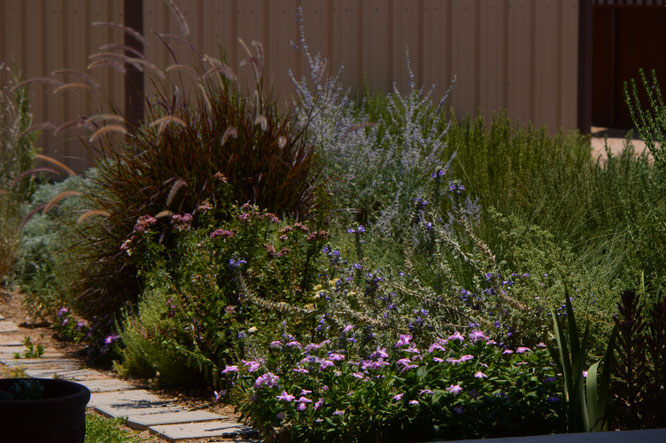 It is fortunate that the cool blue hues of the South Border continue to belie the weather.  Today reached 118 F/48 C, and results in the garden are not good... in spots.  But little is going wrong in the South Border, a fact I attribute to the relative maturity of the plants.  This was, after all, the first space that was planted into and the first to be (relatively) completed.  It is usually the first-summer plants that succumb to the heat, and there are only a handful of those here.
 Among them are some Catharanthus roseus which were put in quite late in spring to fill the edge in front of the Pennisetum.  They, however, are not too likely to die of heat.  They are bit wilted in the photo below, but they perk up quickly when given some water.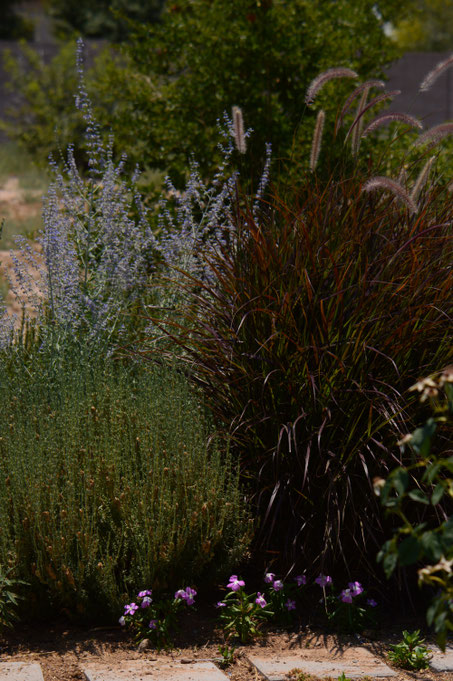 Water is another factor that has been making mid-June difficult.  Our water pressure has been very low at intervals.  We are on a shared well, and after a day in which I could not even run the shower, I finally called our neighbor who is the well manager.  She noted that the low pressure times were predictable and agreed that she, too, was having difficulties.  I have no idea what she did after that, but pressure has improved somewhat since.
Meantime, I have watered less than usual - not the best situation for a garden entering the hottest and driest time of the year!  There have been a couple of casualties already; hopefully I can now do some effective damage control.
But as I say, the worst problems are not with the South Border.  On the whole, it is encouraging to look at.  Even my zinnia (yes, one zinnia remains from last spring's ill-starred attempt with cactus-flowered zinnias) - even my zinnia recovered from total wiltdown with a single good soaking.  
Thanks to Cathy for hosting the Tuesday View!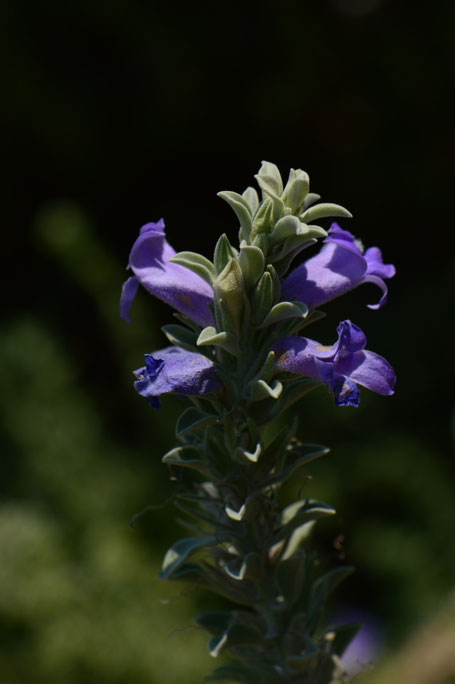 Weather Diary: Fair with haze and air quality alert; High: 118 F (48 C)/Low: 83 F (29 C); Humidity: 5%-25%