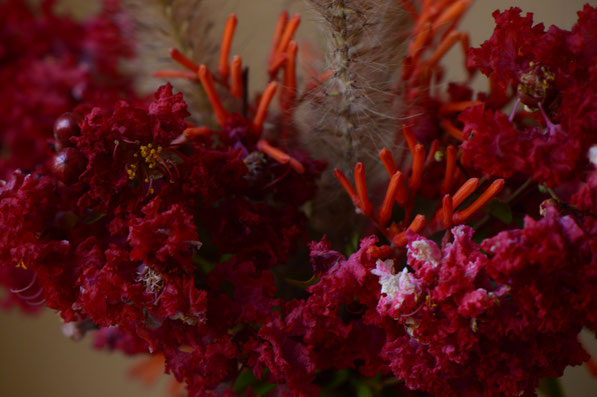 The weather continues very hot, and the tropicals are coming into their own.  Today's vase features two of them, both long-blooming stalwarts for the summer garden here.  Neither is very reliable for cutting, but they were plunged into just-boiled water(!) and have at least lasted well enough to feature for a few hours.
 First, there is the Crape Myrtle, Lagerstroemia indica "Dynamite"...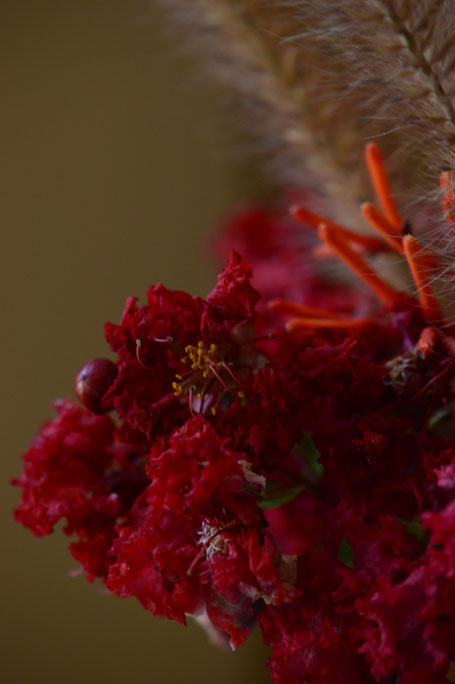 ...then the Firebush, Hamelia patens.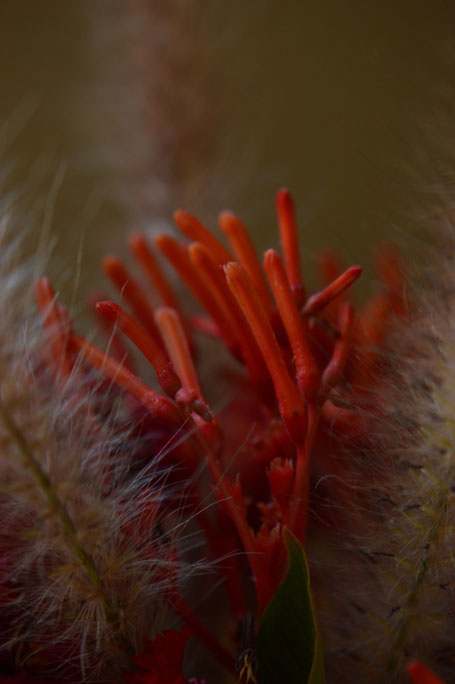 For good measure, I also added  the grass Pennisetum setaceum rubrum - not a tropical but it fills out the textures in the vase nicely.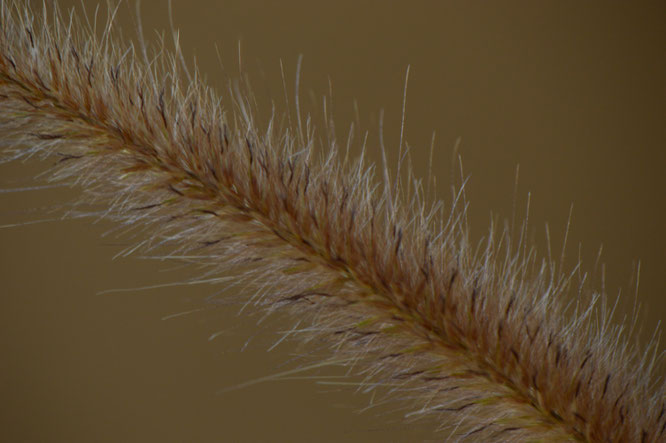 I used my small, copper-green stoneware vase mainly because the color was cool and refreshing.
What with heat and lack of water (more on that in my next post), both the Hamelia and Lagerstroemia felt a little limp when I cut them.  All the more remarkable that they perked up to make a happy vase!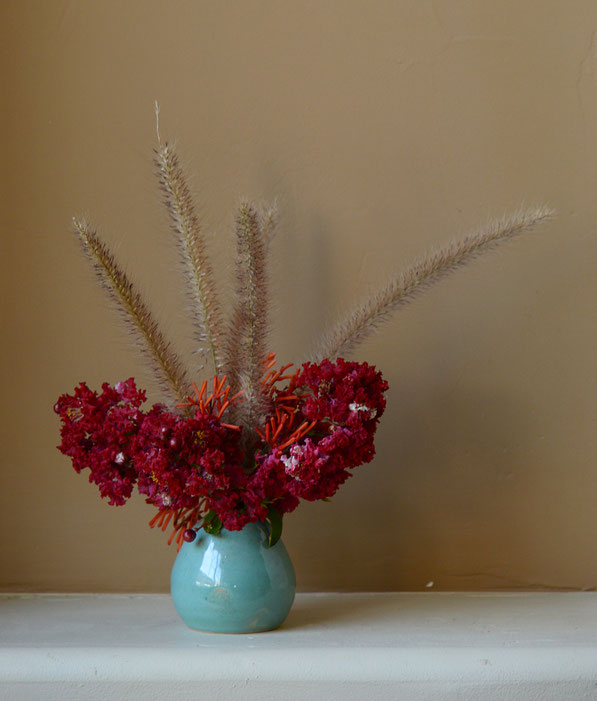 Well, summer is a good time for tropicals.  And to think that by next Monday it will be July...!
Do check the last of the June vases from Cathy's wonderful IaVoM meme at Rambling in the Garden!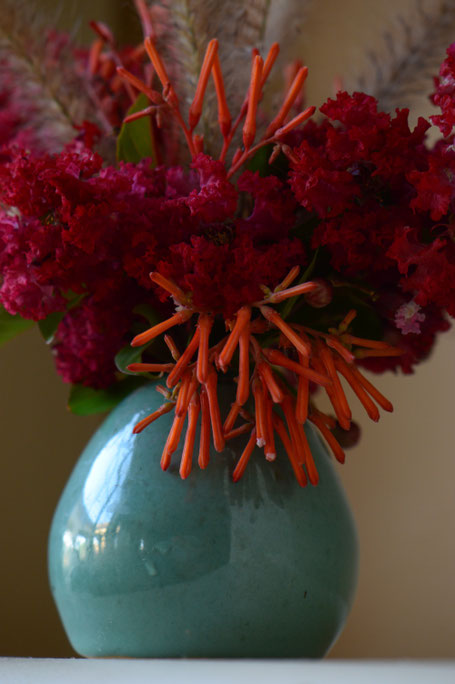 Weather Diary: Fair with heavy dust haze; High: 112 F (44 C)/Low: 87 F (31 C); Humidity: 7%-42%