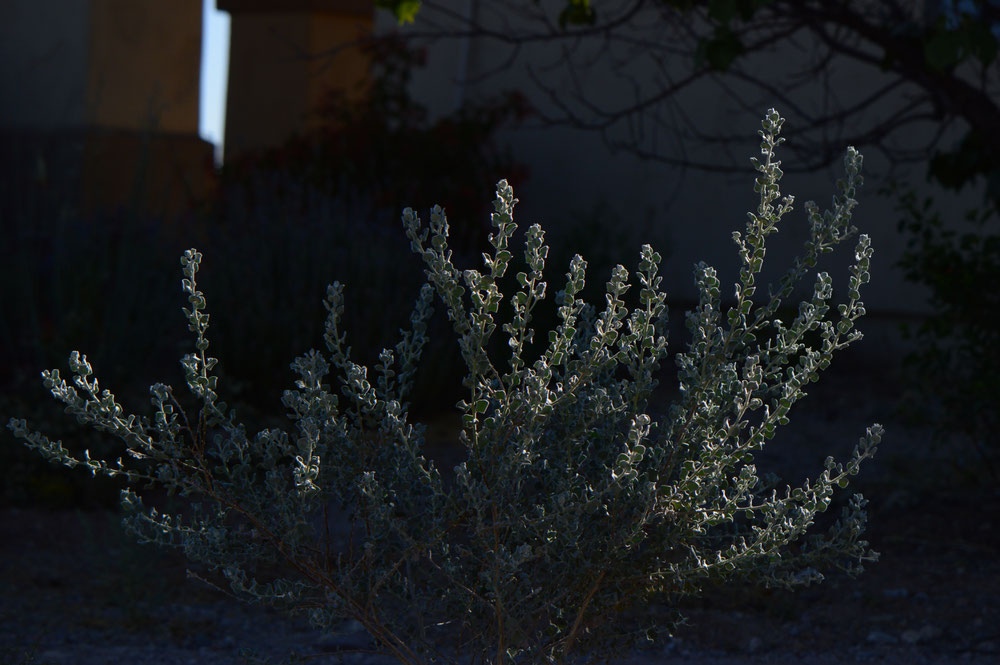 In my last post I happened to mention the delightful silver-leaved Leucophyllum pruinosum "Sierra Bouquet".  As today is time for the monthly favorites post with Loree at The Danger Garden, what could be more appropriate than presenting this wonderful shrub?
It is a desert native, not from the Sonoran, but from the higher altitude Chihuahuan Desert of New Mexico, Texas, and of course Chihuahua, Mexico.  This means it is reliably more cold-hardy than many Sonoran natives, while still surprisingly durable in the intense sun and heat of a low desert summer.  Its fuzzy, silver leaves are undoubtedly part of the reason, protecting it against dehydration and sun damage...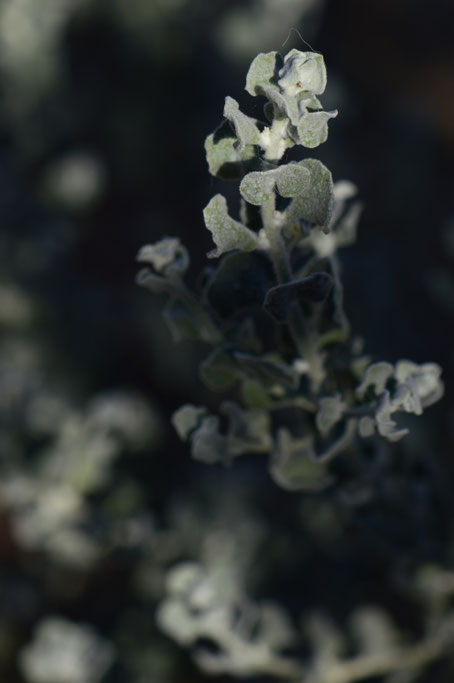 ...in conditions that are even bleaching out the nearby Yucca.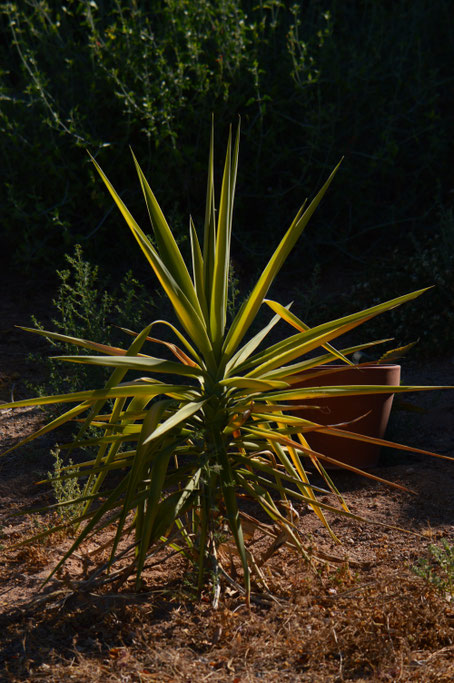 When the rains come, this Leucophyllum will, like its cousins L. frutescens and L. candidum, burst into bloom.  Flowers are a deepish purple with a curious grape candy fragrance, sometimes described as "bubblegum".  
But I am not featuring it for its bloom, but for its ability to go on thriving under conditions that make even some desert plants falter.  And above all, for its sparse, elegant beauty under the sun of a desert summer.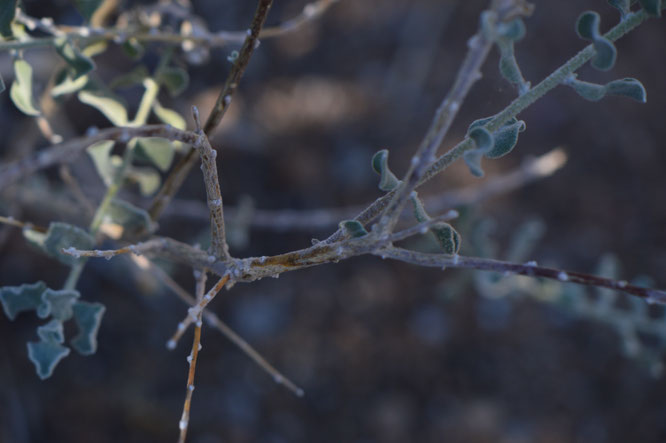 Below the soft leaves (and they are of an unusually blued silver) the bark is attractively pale and many-textured.
It is situated by itself in a largely unplanted part of the White and Silver Garden, an area difficult to  water, so this shrub has only been watered once during the past month - just before temperatures began climbing well over 110 F - and it was watered scantily enough prior to that.  And yet it is thriving.  
It is a good example of the wonderful shrubs available for the desert garden.  I find the native shrubs and perennials are sometimes more resilient in full sun exposures than the succulents, including cacti and agaves.   Leucophyllums seem to be among the most reliable for me, and they are certainly attractive in many different ways as the various species range from the more formal growers, such as L. frutescens, to L. pruinosum's wild, spare, silver beauty.
It does drop some leaves and look wan in late winter and spring - or at least it did in this, its first year in the garden.  The rest of the time it has a wonderful desert look to it.  And it lives up to its appearance!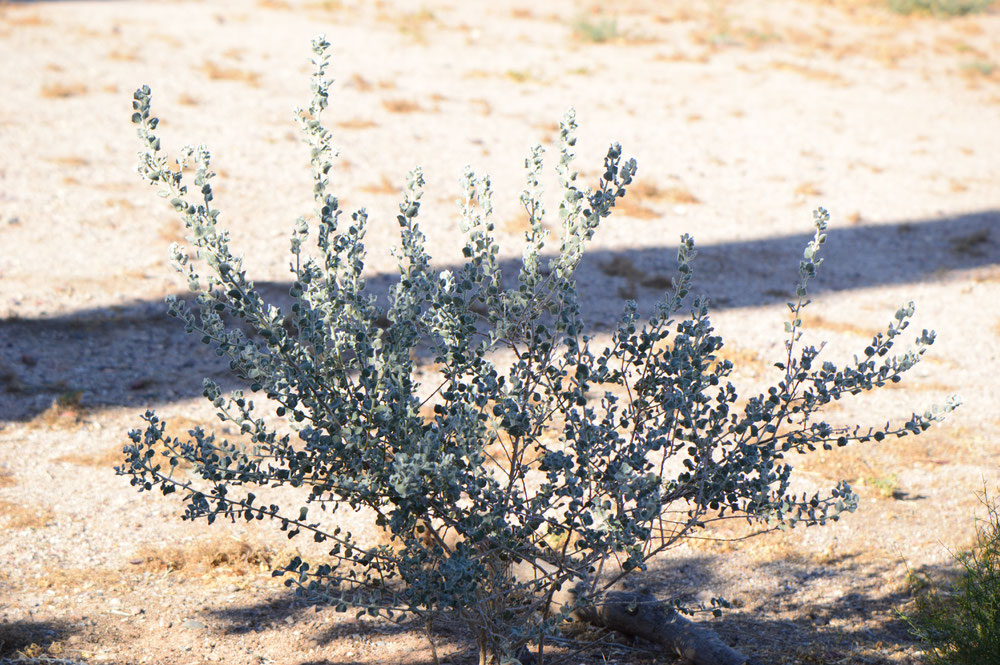 Weather Diary: Fair; High: 96 F (36 C)/Low: 76 F  (24 C); Humidity: 15%-60%  We have had an unusual and very welcome cool-down for the past few days.  Temperatures are expected to rise to 108 F (42 C) again tomorrow though...