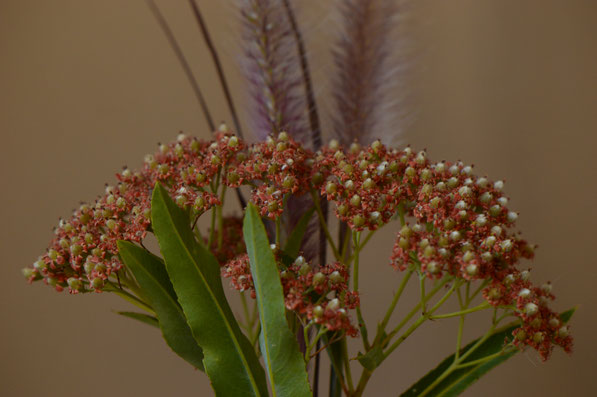 I have been eyeing the spent flower heads on the Arizona Rosewood (Vaquelinia californica) for a several weeks at least.  Today a couple of them finally came in to make a small vase...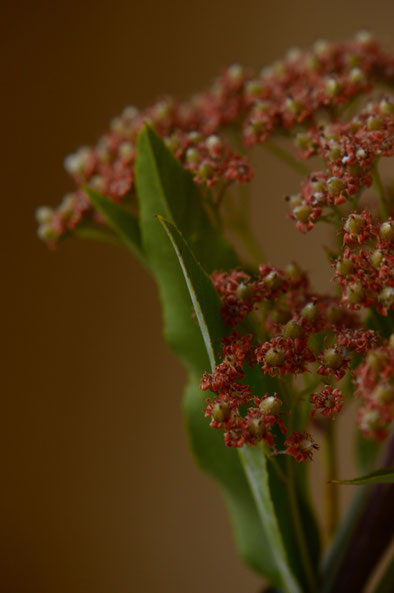 ...along with several stems of the faithful Pennisetum setaceum rubrum.
They are happily combined in my dark brown stoneware vase; both should dry nicely, I think.
I hasten to point out that this vase is not because there are no flowers blooming in the garden at present.  Things are a bit scarce, but not that bad.  I just thought we would enjoy the luscious sienna hues of the Vauquelinia and the silver-brown of the grass.
Thank you to Cathy for hosting In a Vase on Monday each week!  Do check all the wonderful vases linking to her posts!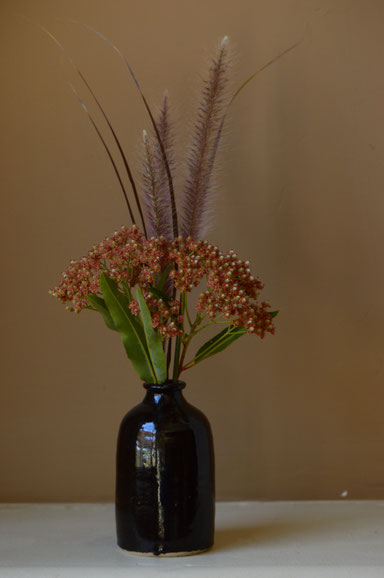 Weather Diary: Mostly clear; High: 94 F (34 C)/Low: 81 F (27 C); Humidity: 26%-49%