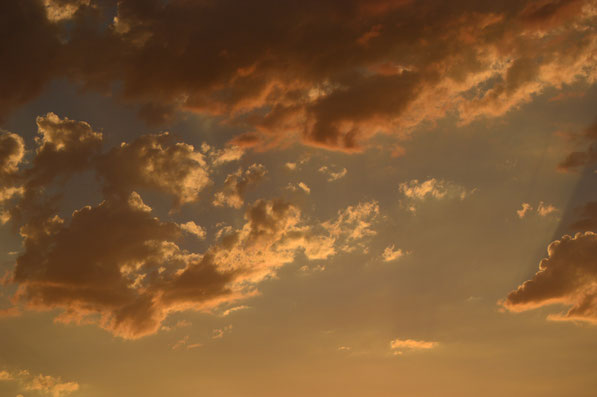 It has happened over a forty-eight hour period.  The clouds began to move in on a hot wind, and humidity leaped.  The heat continues unabated and, with the moisture, feels even warmer now.  But if the gardener is more uncomfortable, the plants are a tad more pleased.
The monsoon season has arrived.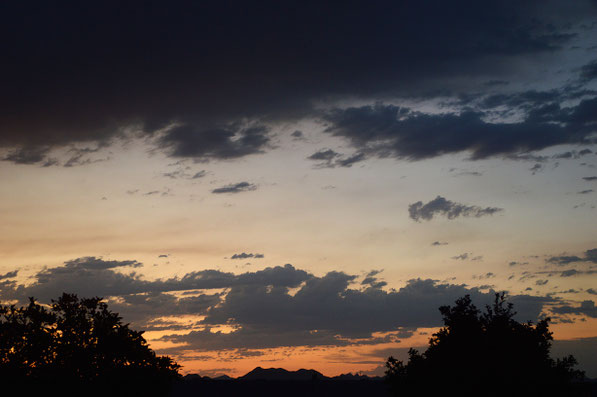 The air is heavy tonight; and there is a strong smell of smoke, as it seems one of our neighbors must have had a fire recently.  Fire pits are common here, but that smell when the weather is so hot and dry is still unnerving to me!  And the pressure isn't allowing the scent to drift away.
In any case, there is a lot of dust and haze.  The wind is picking up, but I doubt there is enough moisture in the clouds to produce rain... yet...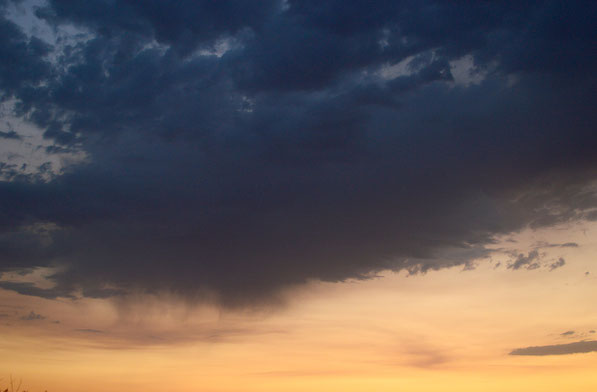 Weather Diary: Partly sunny and hazy; High: 110 F (43 C)/Low: 82 F (28 C); Humidity: 22%-44%