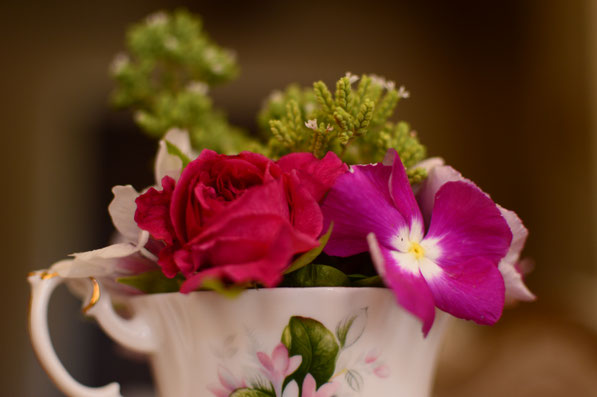 I didn't know what to expect from the garden today.  The period of time with greatly reduced watering has taken its toll on bloom overall.   Although the well pump has been replaced, it's too soon to see much change in flowering yet.
However, one plant did get a little extra attention from the hose, even at the worst time.  This was rose "William Shakespeare 2000", and the water went on because the foliage was showing signs of significant salt- or heat-stress, with that blackened, faintly iridescent look.  In return for a few extra drinks, it has set buds and opened a couple of blooms.
So I have, quite unexpectedly in July, some roses for today's vase.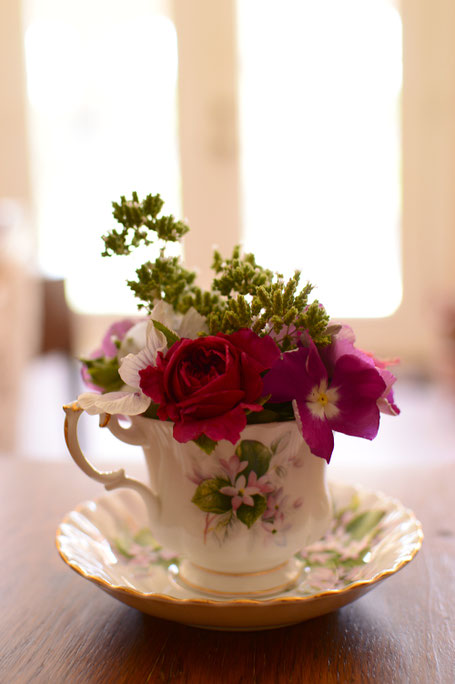 They are combined with another unanticipated flower: a simple bloom snipped from the hollyhock long after I had mentally consigned the dried-out, husky thing to the compost heap, just hadn't gotten out in the heat to cut it down!  So, a hollyhock flower...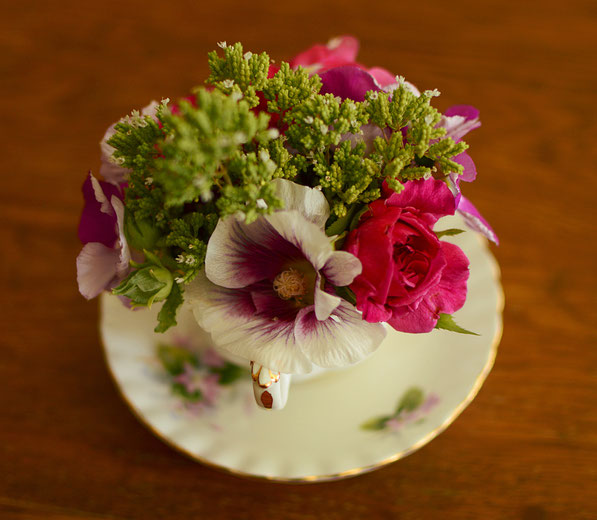 And as you can see, there is plenty of Catharanthus roseus in several different versions of pink.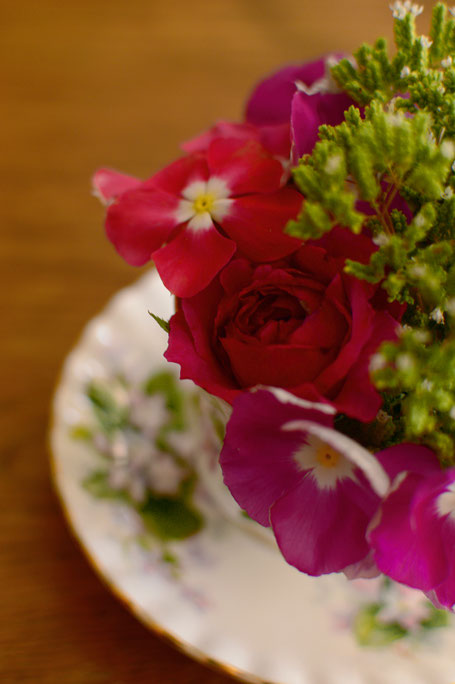 The flowers, most of which are quite short-stemmed, were slipped into an appropriate vintage teacup.  Oregano flowers top the little confection.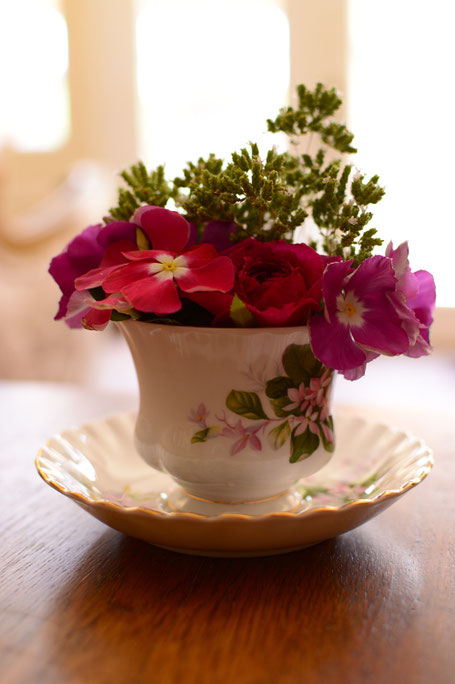 As I write this, a sudden cloudburst has recently ended, leaving the desert feeling refreshed and a new set of scents in the air.  The rain and the now-functioning well should help the garden return to flowering again during this second part of summer.
Many thanks to Cathy for hosting this inspiring meme; do check her post here, along with the many other contributors!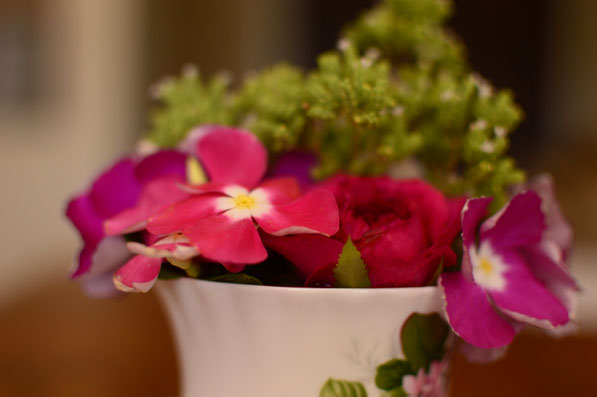 Weather Diary: Partly cloudy with showers this evening; High: 106 F (41 C)/Low: 82 F (28 C); Humidity: 55%-67%