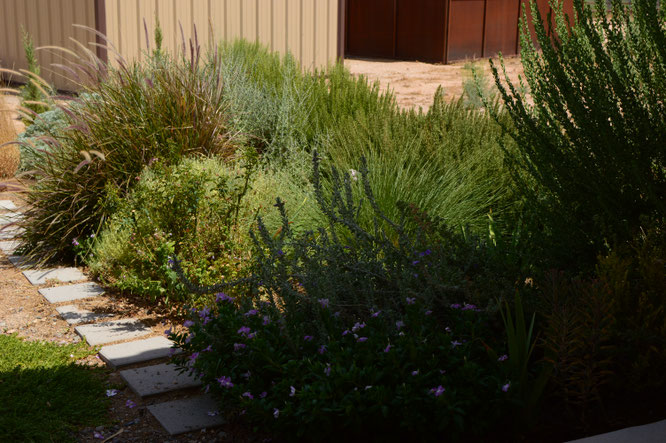 Having a little rain fall last night was so reassuring.  I think the plants think so too!
The garden is now more or less in slow recovery mode after our well pump fiasco and the difficult dry heat of June.  It all looks quite dissheveled because I haven't put myself out to tidy it up yet.  Perhaps it was just my laziness, but I felt that even dried out plant material might supply a little shade to neighboring plants.  Hopefully the clean-up will begin soon now!
Meantime, here are a few pictures from around the South Border.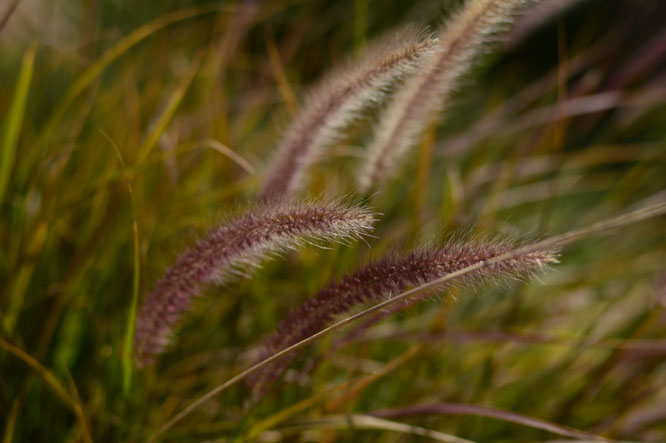 The miniature roses are beginning to flower lightly again.  They take so little to start a new bloom cycle!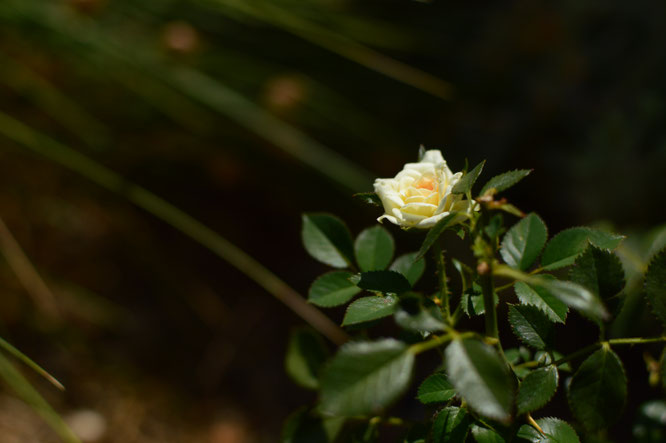 And Lagerstroemia indica "Rhapsody in Pink" has survived in spite of my fears!  I love the nearly transparent effect of its blooms.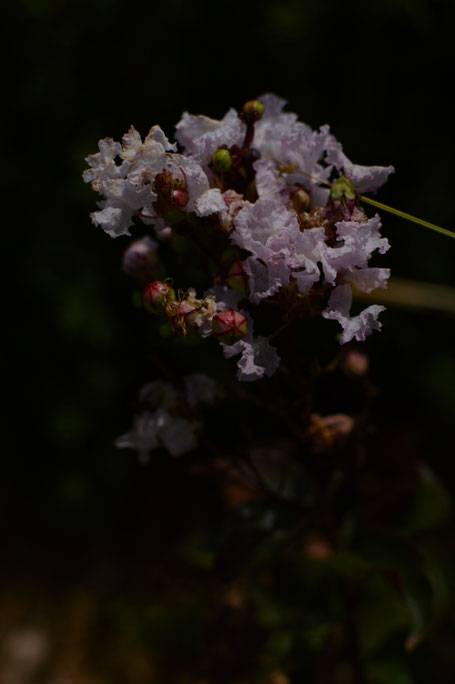 All in all, it was an encouraging look round, now that the heat has slacked off slightly, the air holds a little more moisture, and the watering problems are solved.  Thanks to Cathy at Words and Herbs for encouraging a weekly look at a particular spot in the garden!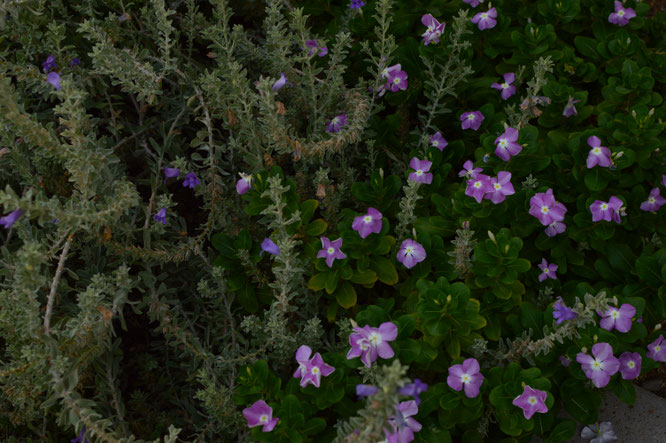 Weather Diary: Fair; High: 104 F (40 C)/Low: 80 F (27 C)