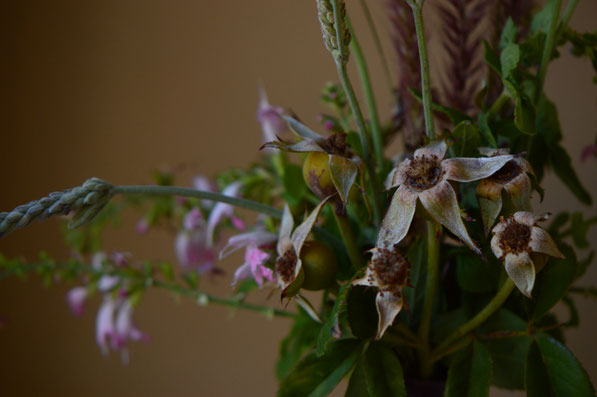 Rain has been making a big difference here; and our tiny, resident Costa's hummingbird greeted me this afternoon in a garden that already has more flowers for her to feed from.  But honestly, things are still fairly sparse; and for today's vase I used some of the stray bits, snippings, and deadheadings, because there is a good deal of that sort of thing in the borders.
It certainly has a late summer feel...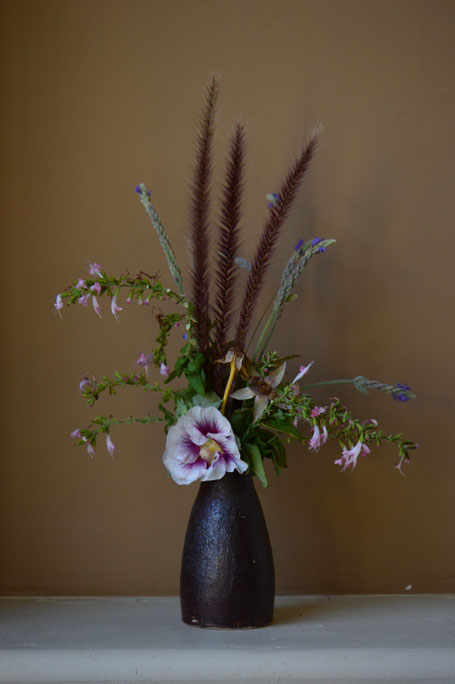 ...what with sprays of Salvia "Summer Jewels"...
...another small hollyhock flower from "Creme de Cassis"...
...the ever-helpful feathers of Pennisetum setaceum rubrum...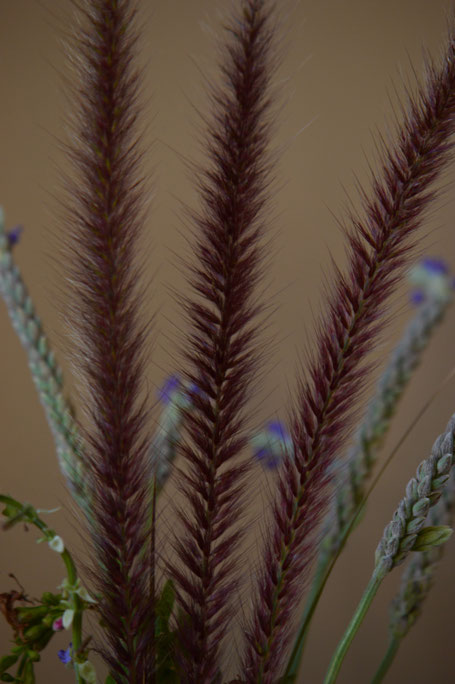 ...and some green hips from The Alnwick Rose, along with nearly spent stalks of Lavandula multifida.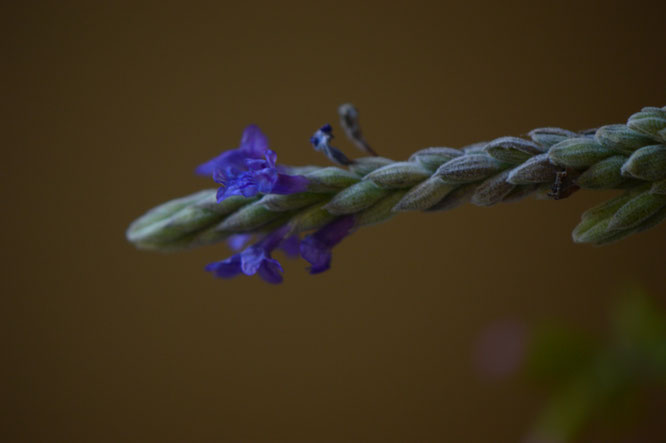 I rarely use this particular vase as I mostly consider it a failed glaze experiment, but I do bring it out now and then as I think it works well for rather rustic arrangements like this.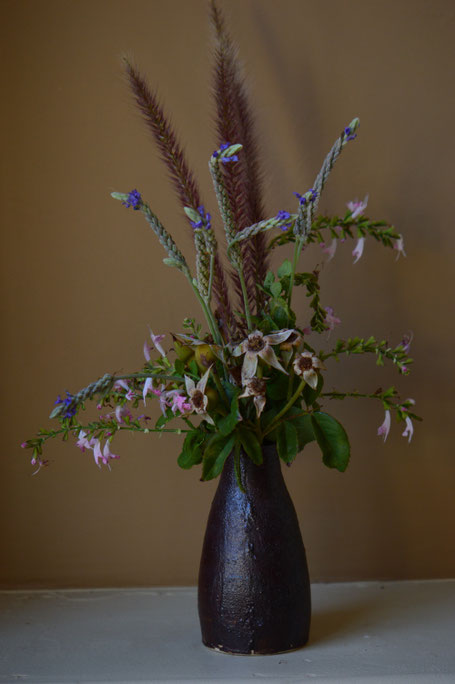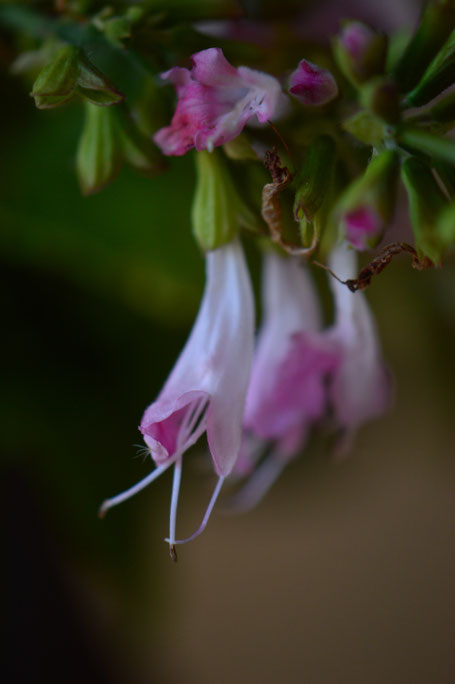 Weather Diary: My usual source for temperature information is not working these days!  I can only say that it is fairly warm and much more humid here, as we've gotten some rain each of the last three nights.  Expecting more tonight...  I may have to drop the weather diary altogether until I can get good information again!