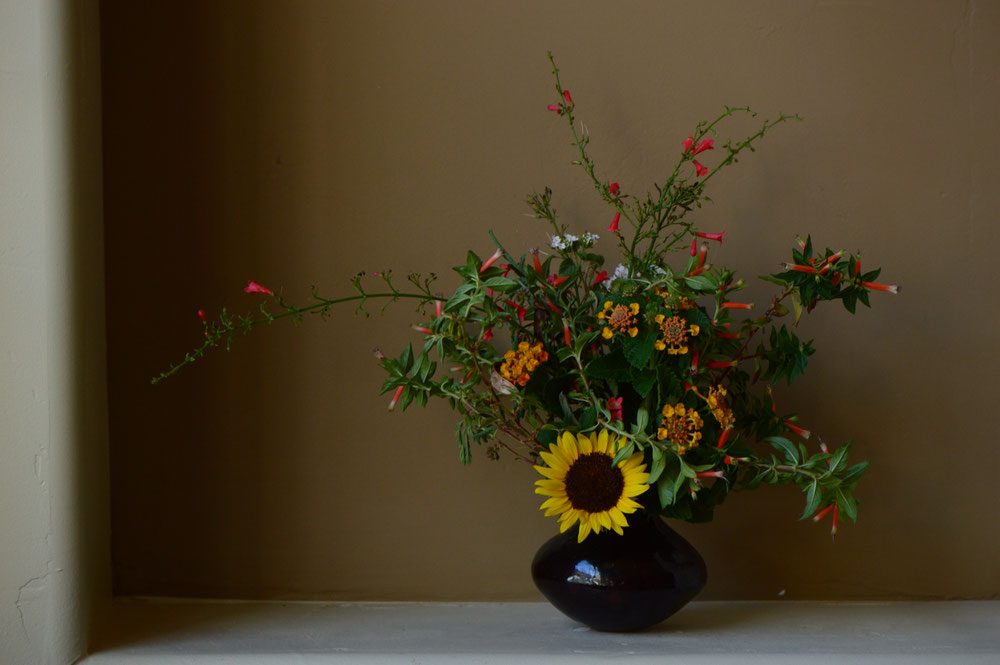 Today's vase certainly displays the effects of the unusually frequent rains we've been having lately.  It also shows the results of my efforts to ensure the hummingbird flowers return to full bloom.  For instance, there are quite a few stems of Russelia equisetiformis "Big Red"...
...and there are more small, bright, tubular flowers from Cuphea ignea "Vermillionaire".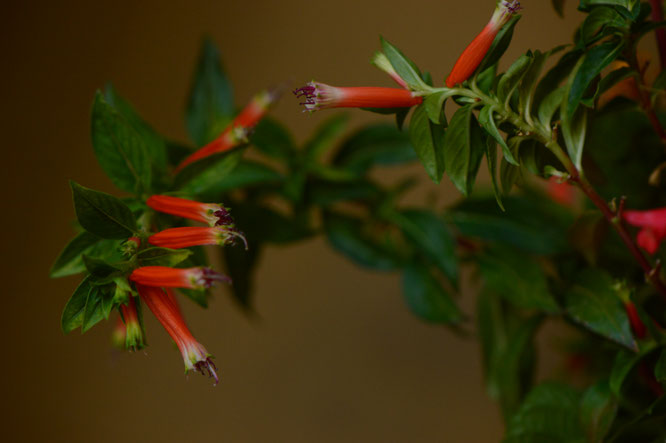 But the centerpiece is a small sunflower snipped from a side branch.  I think this is either "Cutting Gold" or one of its seedlings.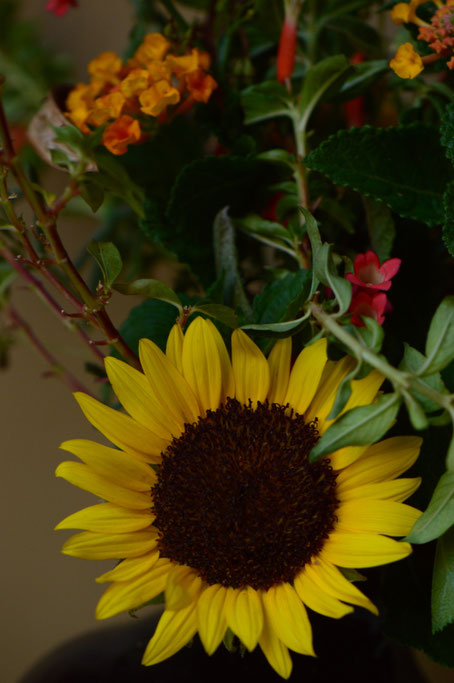 Probably the most unusual flower in the mix is Asclepias subulata, the Desert Milkweed, whose seedpods contain the fluffy fiber typical of the genus.  The flowers, however, are large and curious, with five-pronged blooms.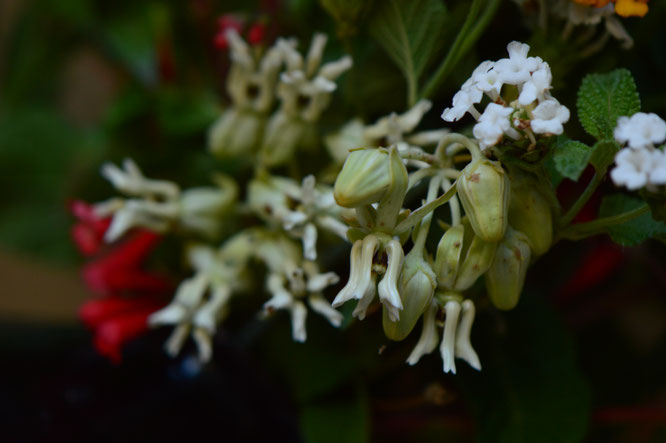 Another unusual flower is Calliandra californica "Baja Red", one stem of which came in for a vase.  A single deep red "fairyduster" bloom is accompanied by a large pod.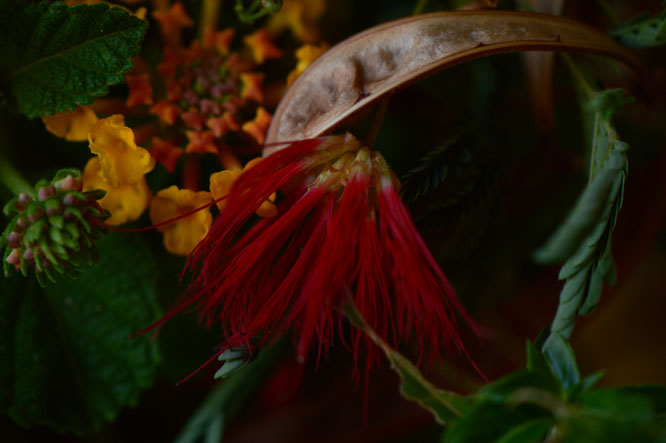 But especially there is lots of lantana, which is just returning to flower thanks to the frequent, if shallow, rainfall over the past week.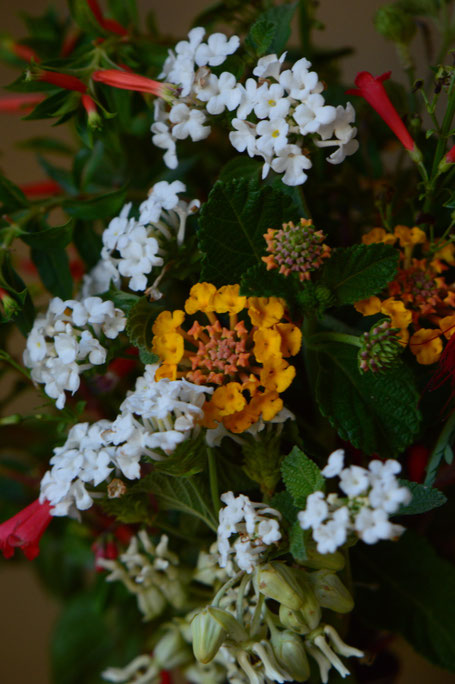 This medley of flowers went into my handbuilt stoneware vase with the dark glaze.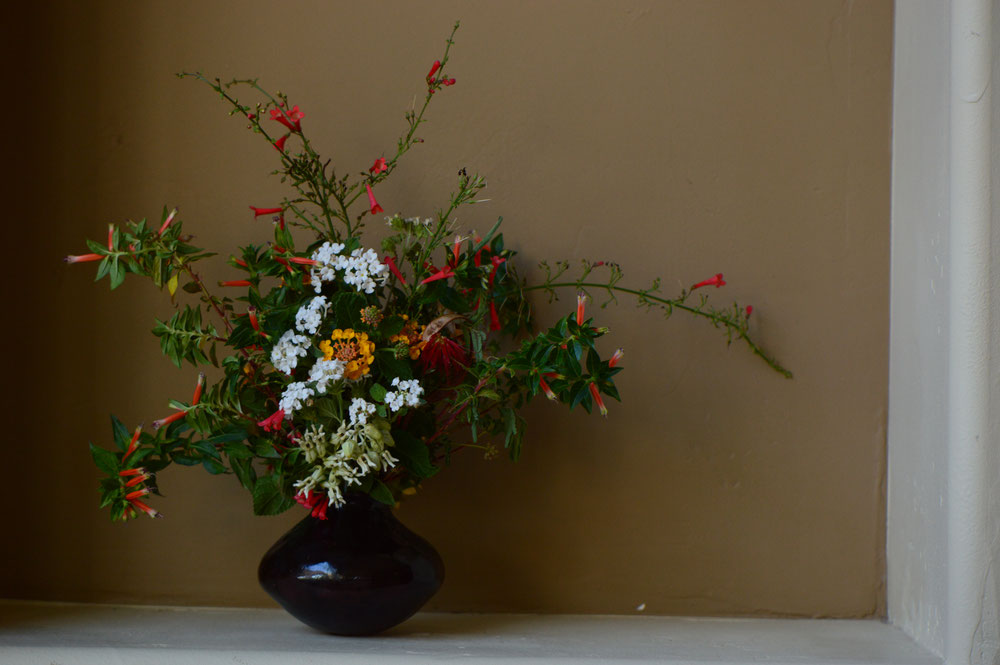 Truth to tell, I nearly clipped a surprise bloom for this vase.  Hippeastrum "Naranja" has just flowered - much to my amazement - and appears to have full four blooms set to open.   It is just the right color, but I did not have the courage to cut it!  It remains to grace the central bed.