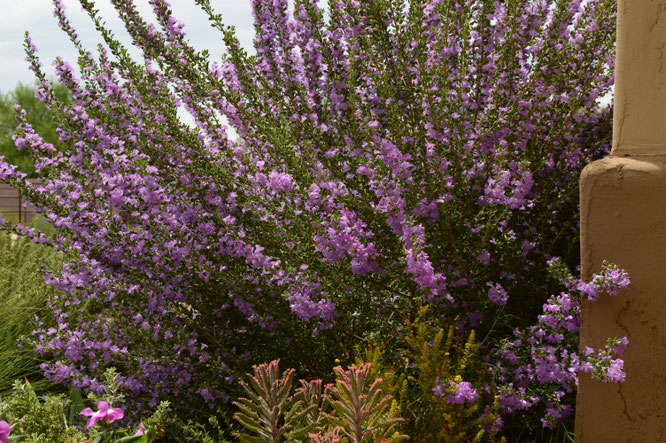 Strangely enough, less than a day from my last post's mention of our moving plans, the whole scheme collapsed (I should have known?).  While for me there is some disappointment at the lost plans, there is honestly a good deal more relief at not having to leave a region and a garden that I have come to love very much.
Not surprisingly, one of my first responses as the numbness wore off, was a good look around the garden to see where things actually stand now.  While I am assessing what needs to be done in preparation for the cooler seasons, it is tempting to just stand back and admire one plant in particular.  
Leucophyllum frutescens has come into full bloom.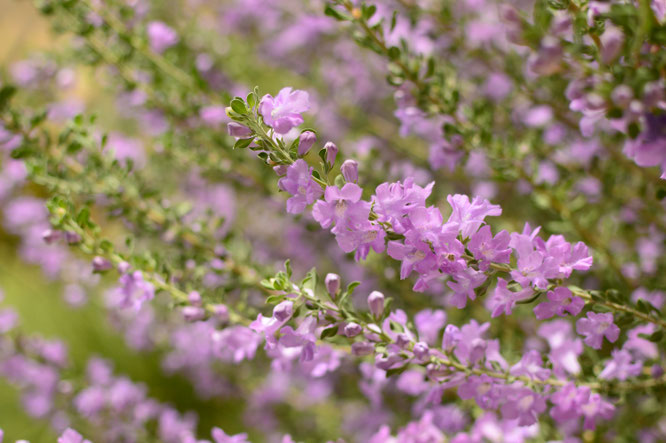 This can happen at least once or twice a year; perhaps it would be more often still in a somewhat moister climate.  They bloom in response to increased humidity as much as actual rainfall, and this year there has been a distinct monsoon season, which certainly encourages this kind of reckless flowering.  The burst of bloom will be brief as flowers often drop quickly, but what a delight while it lasts!
Leucophyllum frutescens originates in the Chihuahuan Desert, the home of many great cold-hardy desert species.  It outfaces the blast of a low desert summer, but it is hardy down to about 10 F/-12 C, which means I don't have to worry about it during any season.  It drops some leaves and gets a little ratty looking in spring (as does L. pruinosum), but on the whole it goes from strength to strength.
Not that I need to worry about cold hardiness for this particular bush, positioned as it is at the eaves of the patio roof and itself providing protection for more tender plants.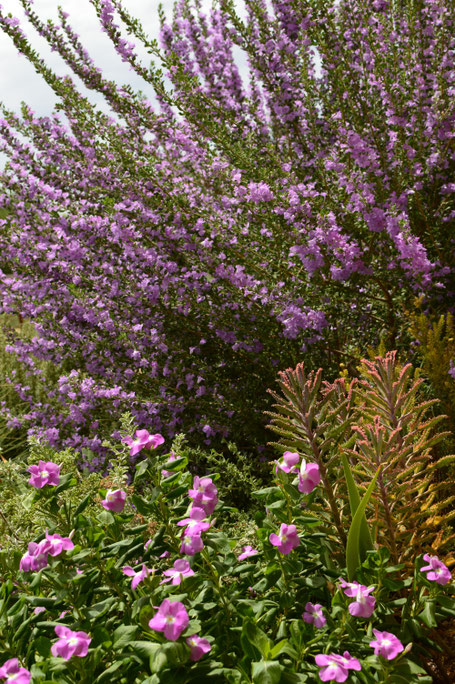 I pruned it back heavily last spring, but its exuberance is sending sprays in every direction.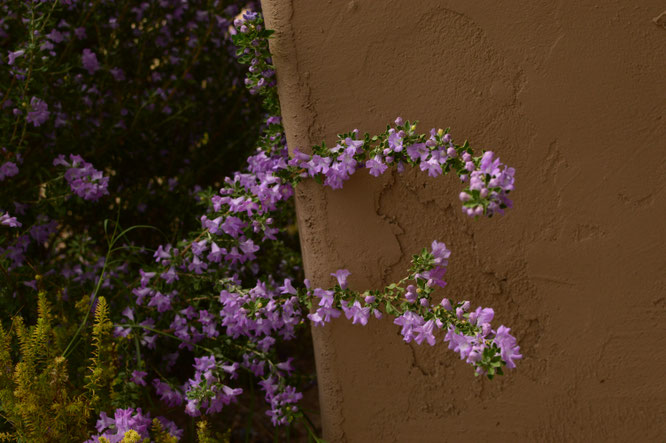 It is said to respond well to very controlled shaping, and there is a house a couple of miles from us that boasts some cloud-pruned specimens.  I think they look handsome, but I would rather have a looser form with the chance of full bloom myself!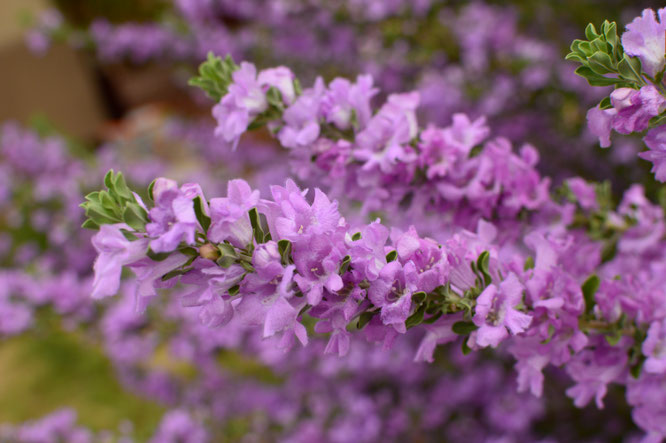 The bees are enthusiastic, if a little difficult to find amid all the flowers!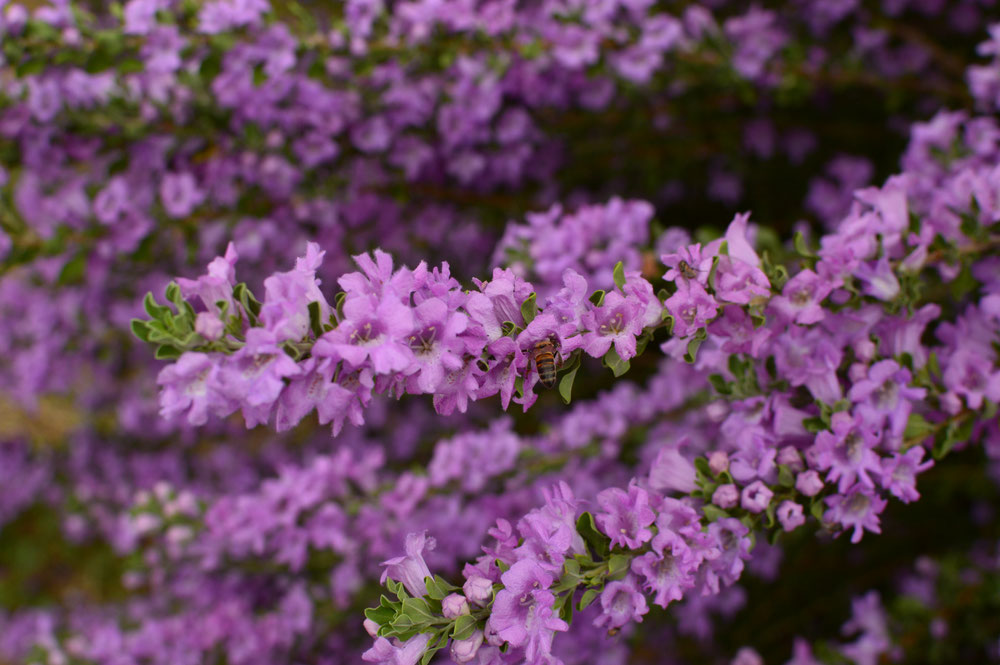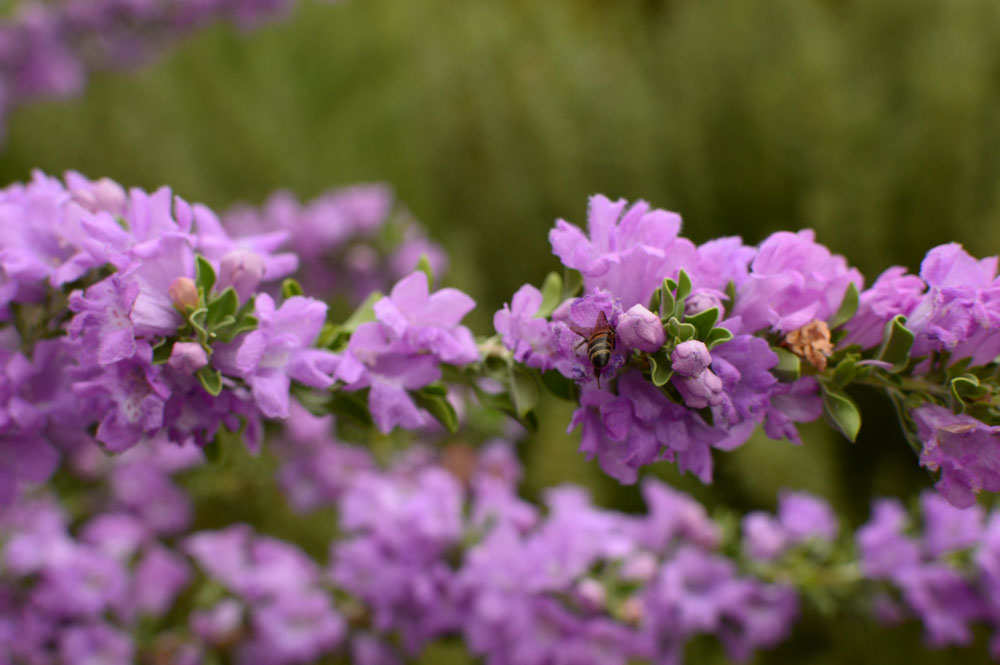 I've used this one to anchor the top of the border.  Here it is making a lush backdrop for a miniature rose.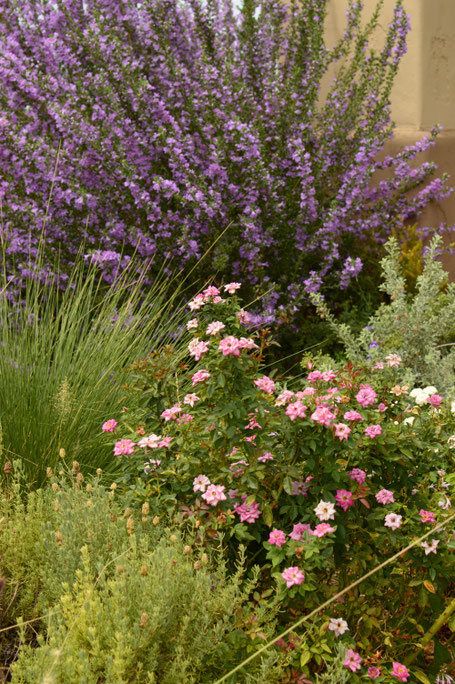 Debate is open as to which variety this is.  It was a named variety which came home with no label.  On the whole I lean toward the theory that it is "Green Cloud", as I think it is getting a bit too boisterous to be "Compacta".  Descriptions of "Green Cloud's" flower color vary from purple to pink, but I suspect much of that question is in the eye of the beholder, or perhaps soil conditions.  Mine at any rate is a color I would describe as a lovely, pale, rosy purple.
I've not met a Leucophyllum I didn't like.  This, the first one I planted, now has three summers to its credit.  It has grown into a splendid shrub, a very respectable background plant out of bloom, and a showstopper in full flower.  Ask the bees...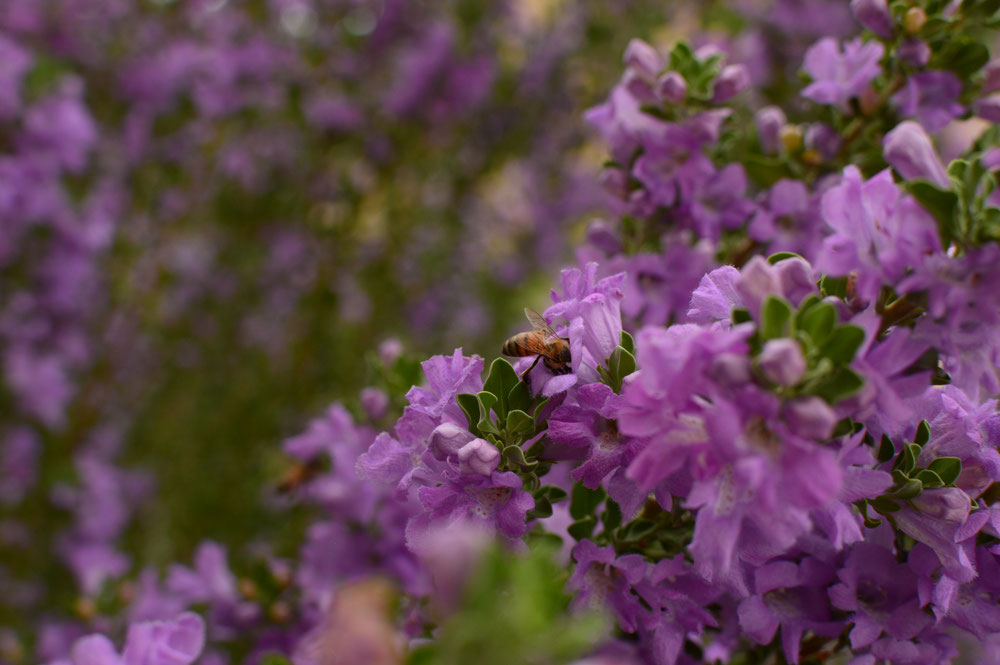 Weather Diary: Fair; High: 94 F (34 C)/Low: 83 F (28 C)