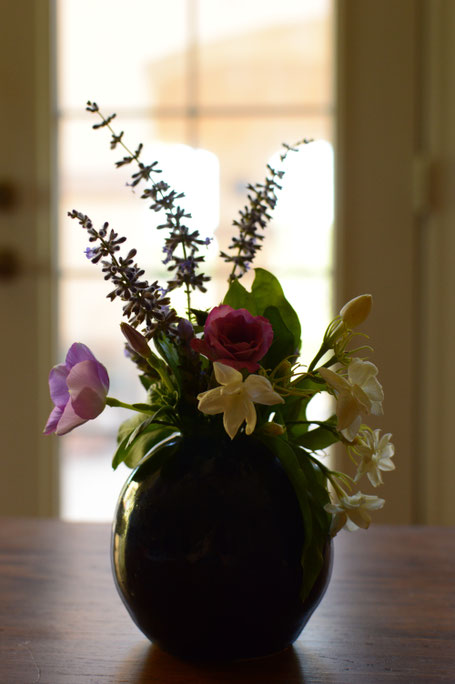 This will have to be a brief post, just as this was, in its way, a rather small posy.  I wanted to showcase the jasmine flowers (Jasminum sambac) which are blooming now.  They are fragile and drop quickly, but having their fragrance and beauty in the house, even for a few hours, is delightful.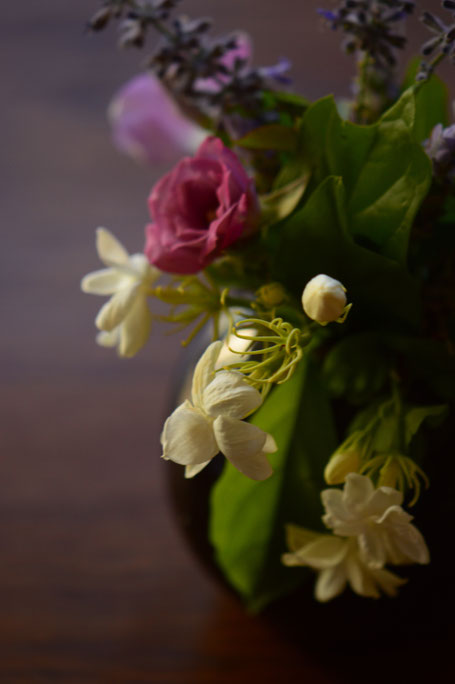 With them is one miniature rose...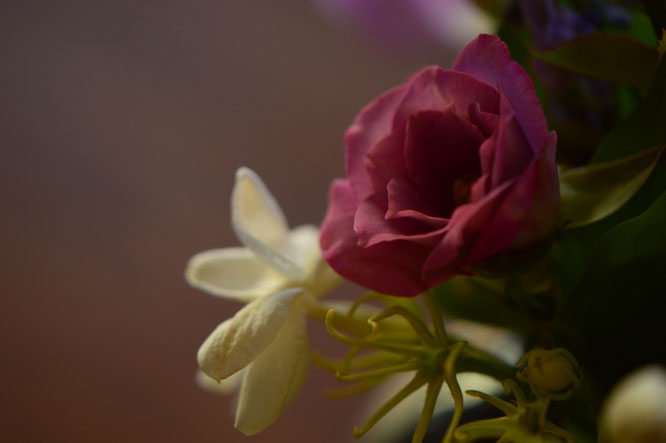 ...a purple Catharanthus flower, and also a white from a self-seeded plant (all the more interesting as I've never planted a pure white)...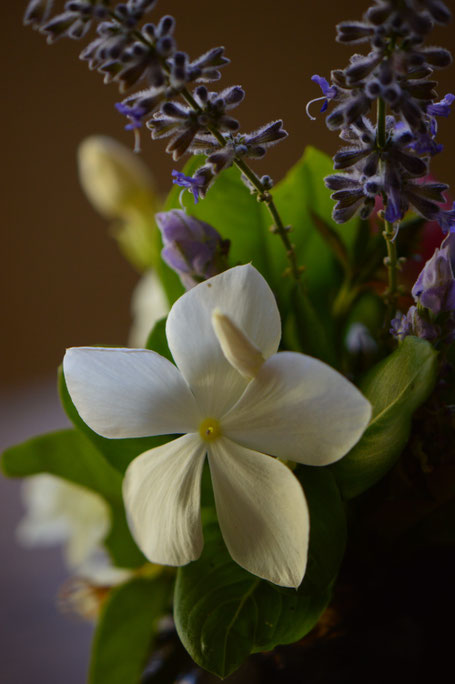 ...and Perovskia and Lavandula dentata.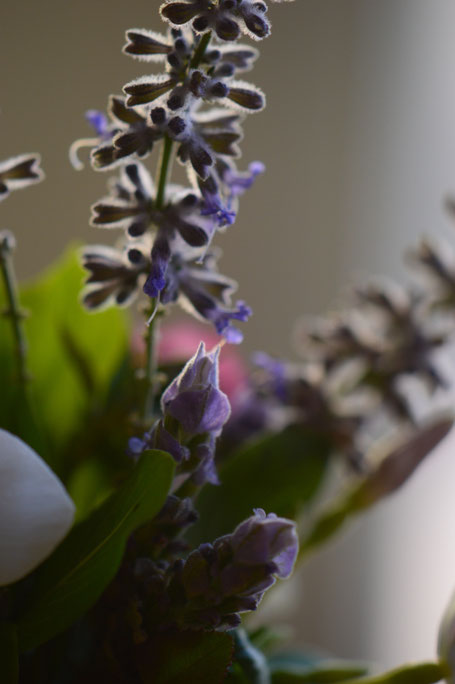 Well, that is quite a bit, really, for such a small vaseful!
Linking with the IaVoM at Rambling in the Garden - thank you, Cathy!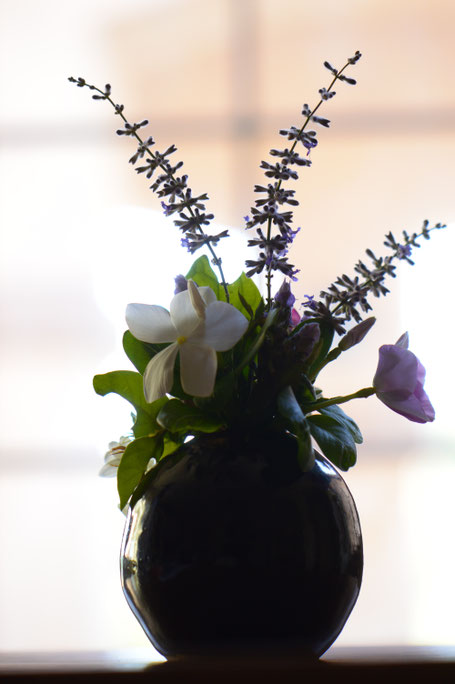 Weather Diary: Fair; High: 103 F (39 C)/Low: 75 F (24 C)