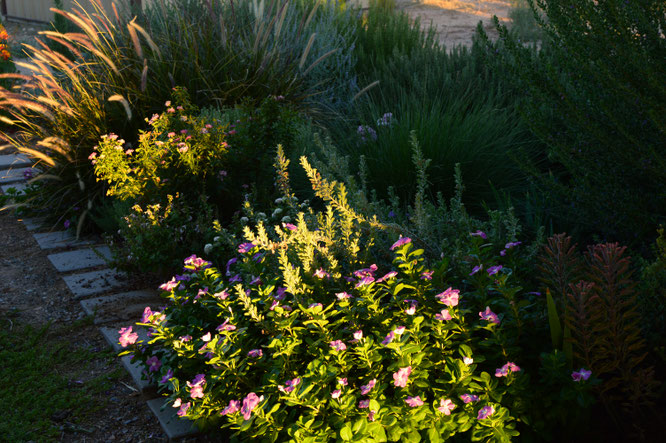 For this week's Tuesday View, I decided to photograph the border at an entirely different time of day .  These pictures were taken in the evening, when the western light was already low enough to shoot along the length of the patio and illuminate the top end of the border.  
This meant some wonderful backlighting for Pennisetum setaceum rubrum.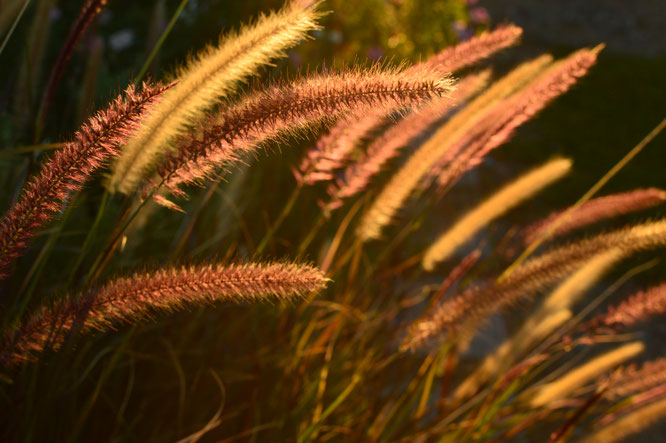 It is opening plenty of new wine-red flowers right now, while the old fade to a soft straw color.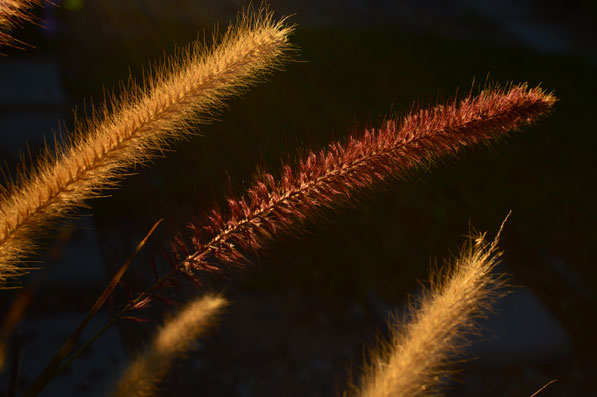 Elsewhere, some of the Catharanthus, usually in shade in my photos, is enjoying the evening light...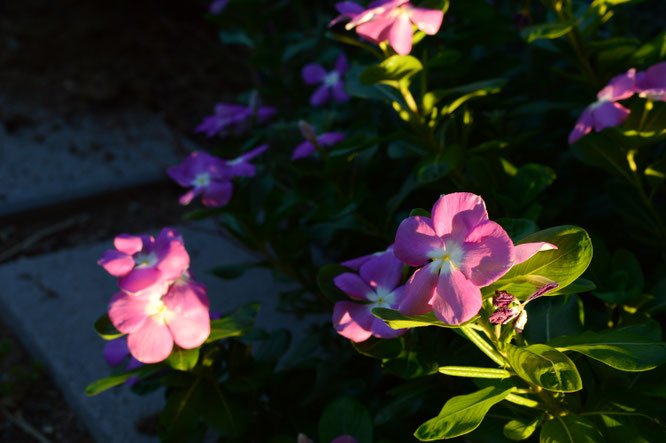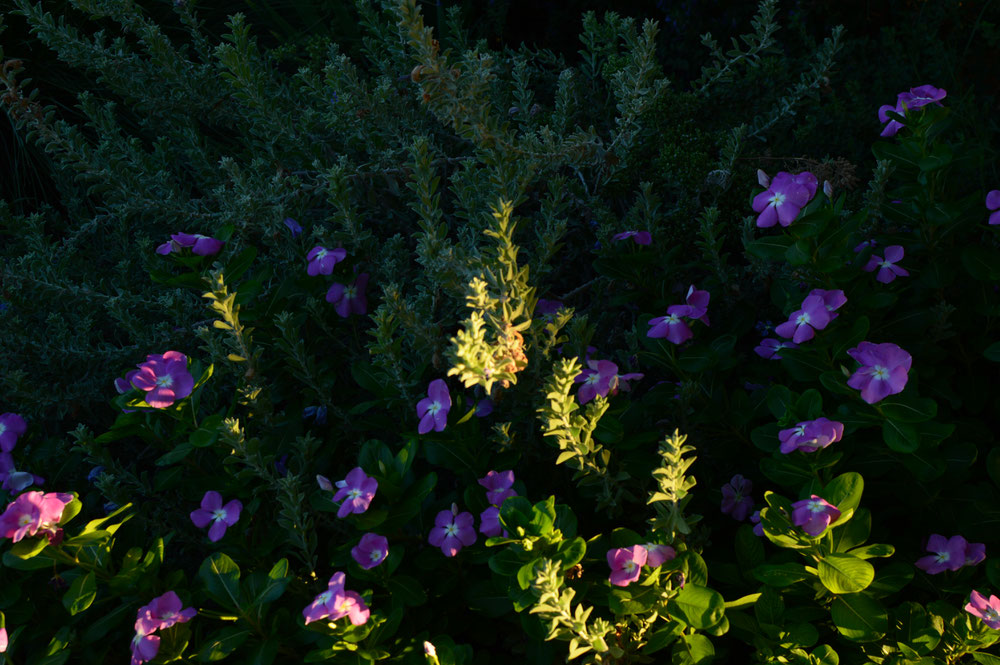 The biggest event in the border this past week was the sudden burst of bloom from Leucophyllum frutescens, generally out of sight at the top right corner of the usual view.  The blooms drop almost as quickly as they come on, so there is little left now but a scattering of spent flowers.  
Elsewhere, Lagerstroemia "Rhapsody in Pink" is blooming quite well, considering it is still a small plant.  It has grown very slowly - I'm not sure why; and this summer started out badly for it.  It seems to be making up for lost time so far as flowering is concerned.  The leaves of Muhlenbergia capillaris "Regal Mist" are stretching out in its direction.  Once the Crape Myrtle is tall enough, the grass will form an elegant mound at its feet, coming into bloom shortly after the Lagerstroemia stops.  But for now they do compete for space a little bit!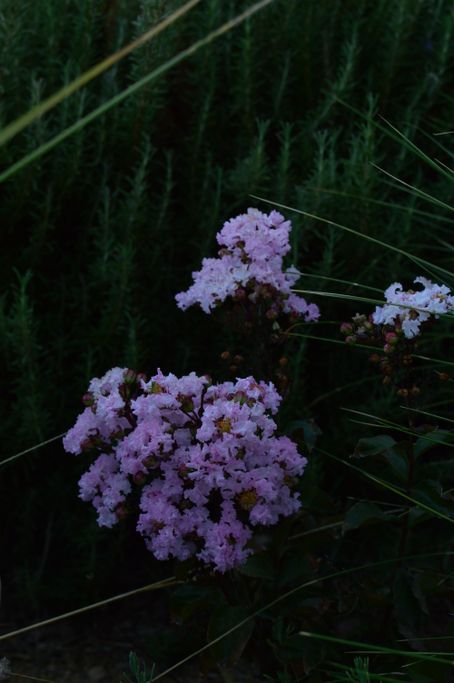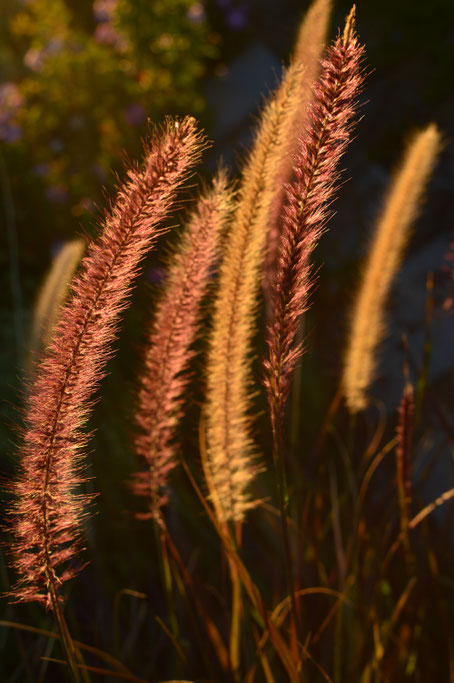 Weather Diary: Sunny; High: 106 F (41 C)/Low: 78 F (25 C)