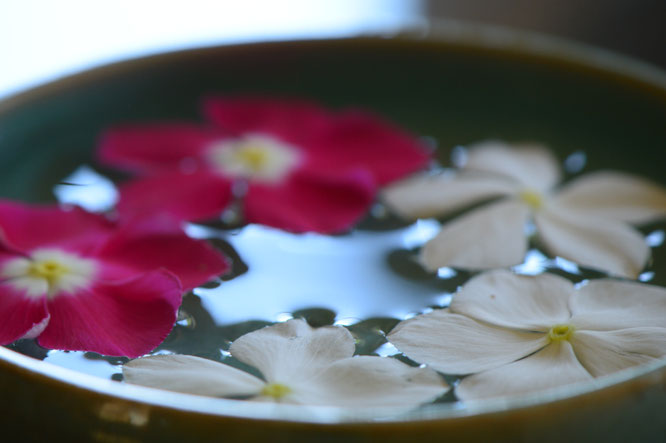 Last week my sister showed me a photo of annual vinca (Catharanthus roseus) floating in a crystal bowl, so I thought I should try a version of my own today.  Mine is quite simple, consisting of only five flowers in two colors.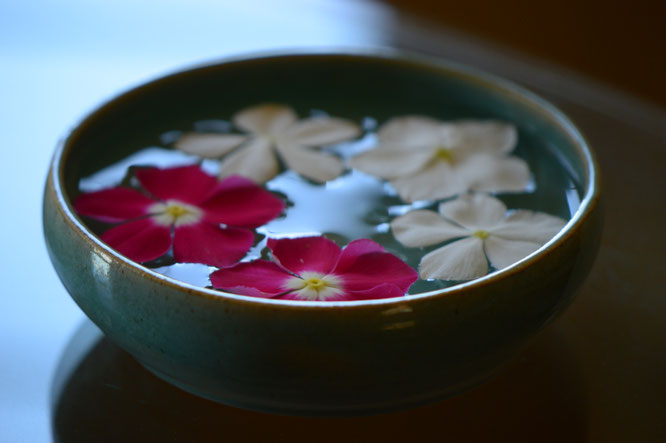 The warm pink is from plants I put in just this summer and have really enjoyed.  The white comes from the self-seeded plant I mentioned in last Monday's vase.  With only a small yellow eye, it is nearly a pure white, and I love the effect.  In fact, I am keeping two of last week's stems in water as they appear to have begun rooting, and I'm hoping for more of these plants that the garden has so kindly given me.
Today's blooms were floated in a shallow stoneware dish I made years ago.  Its blue color comes from copper in the glaze, while the pale rim is the color of the actual clay, showing where the molten glaze flowed off during firing.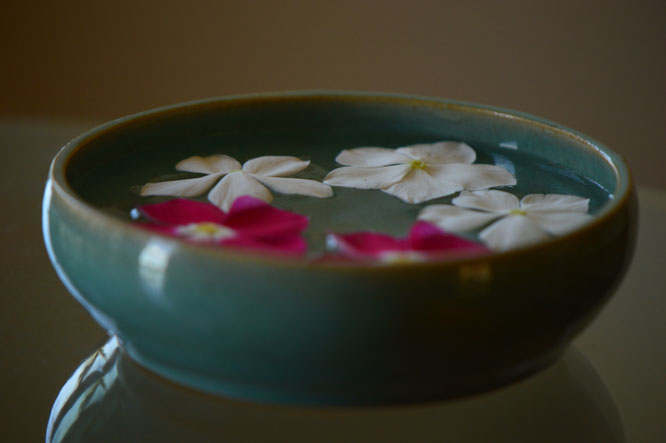 After another bout of high temperatures, today was a little cooler.  I am itching to overhaul the garden for autumn, but I know I had better wait!  Temperatures will undoubtedly climb again.  I have plans for transplanting a couple of plants from other spots, as well as some that have been sitting out the summer in nursery pots.  Can you tell I'm ready for summer to end?
Thanks to Cathy, as always, for hosting In a Vase on Monday!  Do check at Rambling in the Garden for the other lovely vases this week!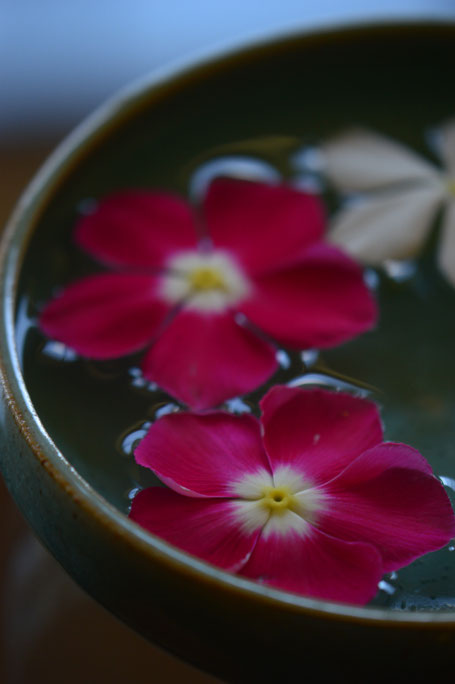 Weather Diary: Sunny; High: 100 F (38 C)/Low: 74 F (23 C)