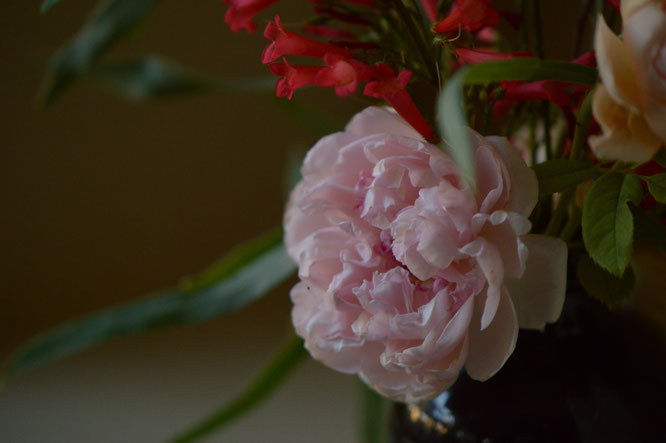 It seems strange today to keep a virtual eye on the storms, rain, and devastation caused by Harvey, then walk outside into bright blue skies and August heat.  Nevertheless, it is August, temperatures are remaining petulantly high, and the garden is in a rather disheveled state.  Many blooms are a bit crispy around the edges.  
But a few of the roses continue to bloom, and it is time for a Monday Vase.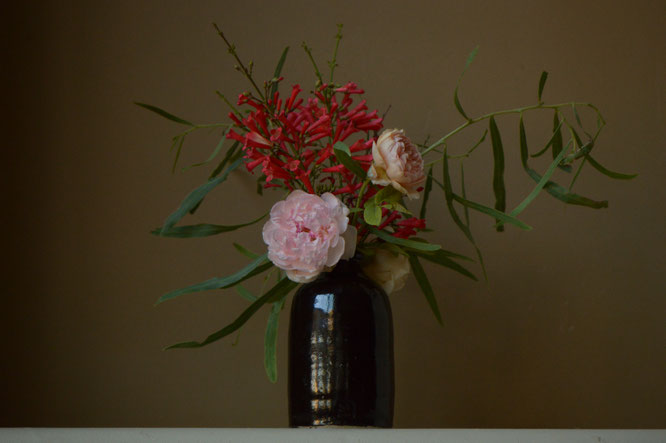 A flash of bright color comes from Russelia equisetiformis "Big Red", which generally lasts well when cut.  The color, and perhaps its flyaway growth habit, have earned it the name of Firecracker Plant, which I seldom use as it is shared with Cuphea ignea, among others.  Safest to call it Russelia!  But it lent its name to this week's title.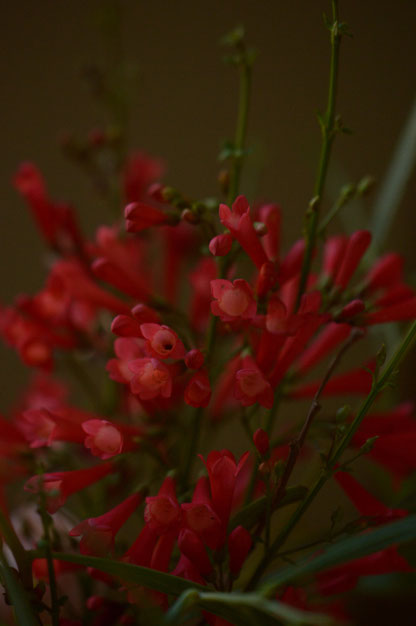 Despite the brilliance of the Russelia, it is the roses that really make the bouquet.  Once again I have blooms from  the luxurious Crown Princess Margareta...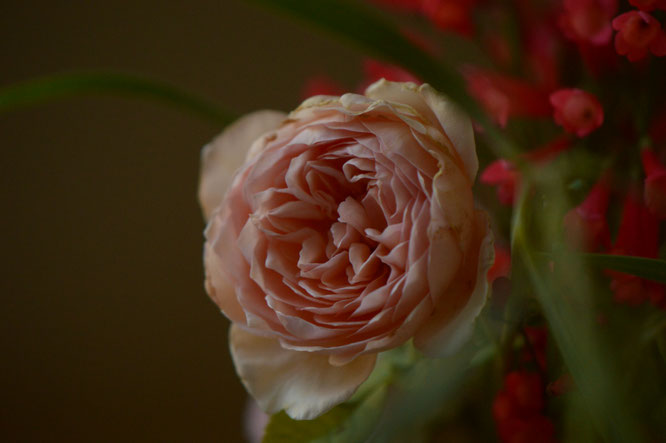 ...and the more delicate, porcelain-pink St. Swithun.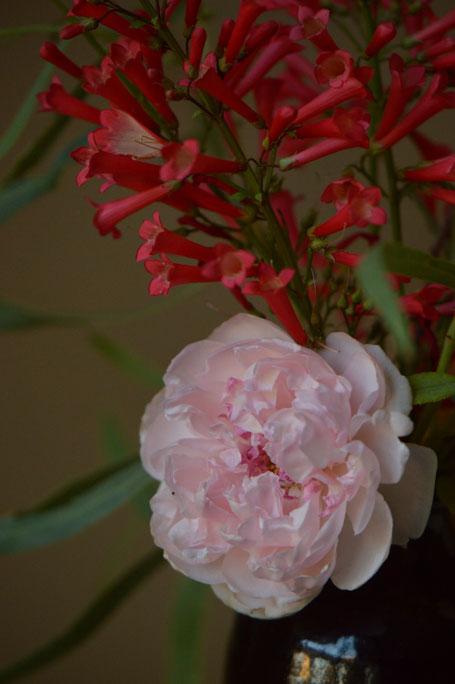 Greenery is supplied by Acacia salicina...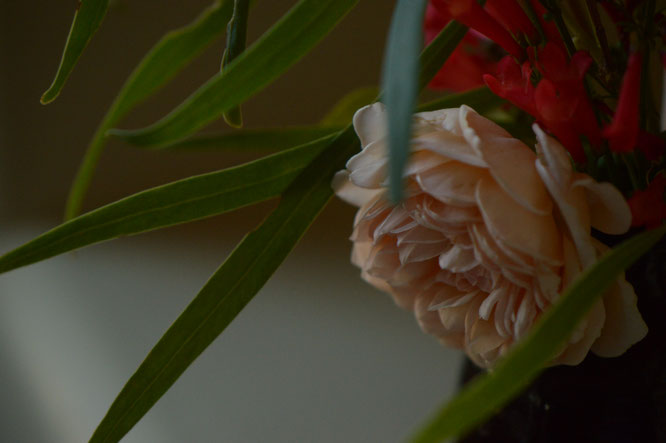 ...with its long, wiry foliage and branches.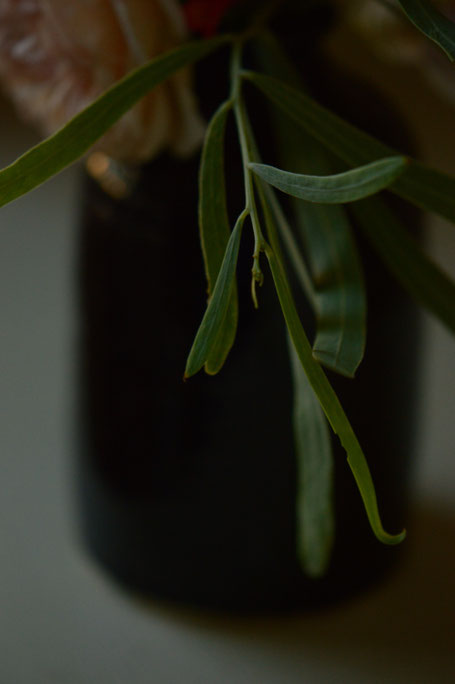 It even has some out of season flower buds tucked in.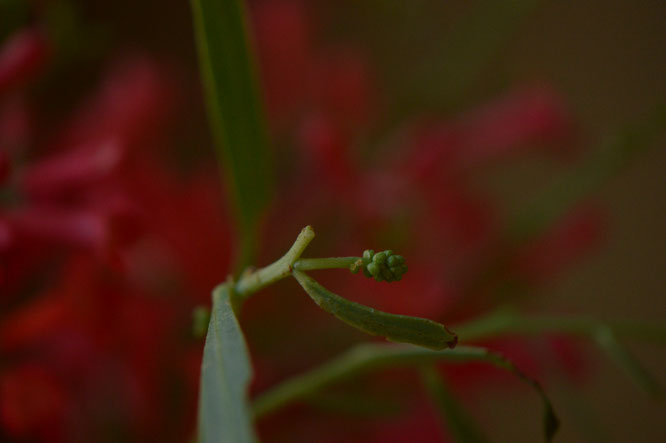 In all, there is only a handful of flowers, which fit neatly into my small, handthrown jar.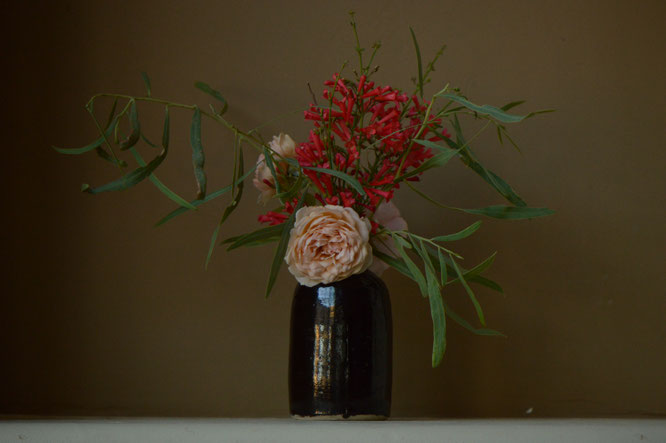 By next Monday it will be September; hopefully temperatures will begin to ramp down soon!   And hopefully Harvey's rain and flooding will slacken much sooner.
Do check the lovely vases at Rambling in the Garden, where Cathy encourages us to celebrate the garden's bounty each week!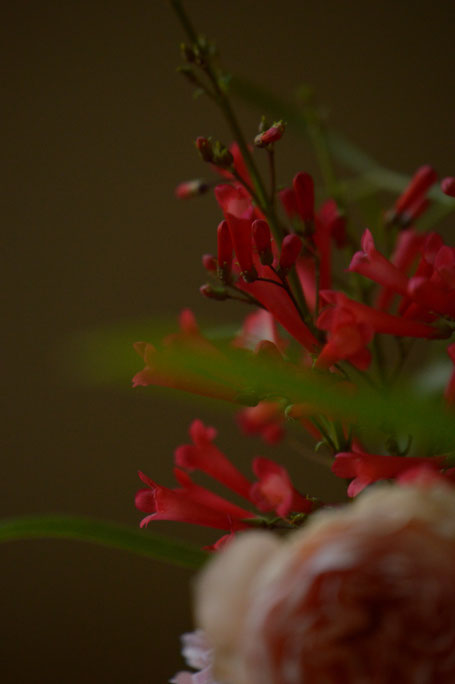 Weather Diary: Sunny; High: 107 F(42 C)/Low: 86 F (30 C)