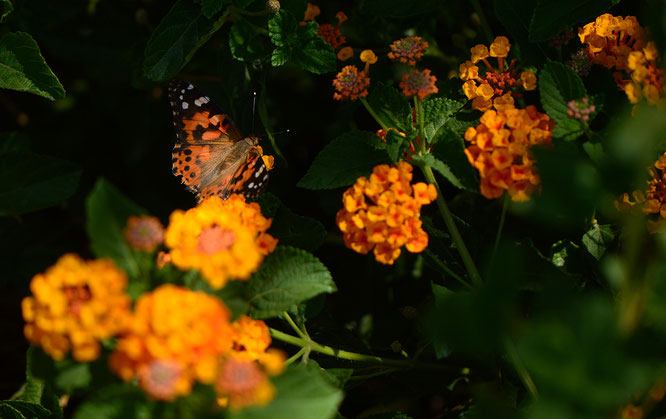 The butterflies are returning.
Although temperatures remain high, it is nearly autumn even here, and the butterflies are beginning to flutter into the garden, coming south to enjoy the sunlight and warmth of a desert winter.  As ever, they adore the lantana.
At this stage, the most easily noticed are the Painted Ladies, Vanessa cardui, but I have been seeing an assortment of others, including one or two Queens, Danaus gilippus.
The sunlight is still so strong here that it was difficult to get photos of butterflies with their wings open.   They don't really need to sun themselves very much!  I'm sure they are plenty warm without that.
In any case, it's lovely to see the garden coming alive again with graceful wings.
Weather Diary: Sunny; High: 101 F (38 C)/Low: 82 F (28 C); Humidity: 24%-60%