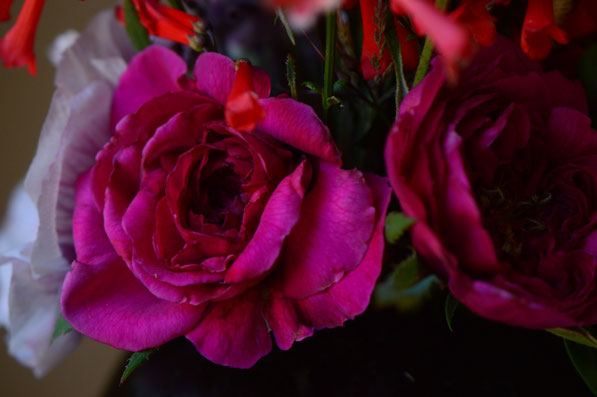 After yesterday's Bloom Day post, I knew there should be plenty to choose from for today's vase.  And there is.  It has turned into a mix of roses and an array of plumes from ornamental grasses, as well as several handfuls of Russelia.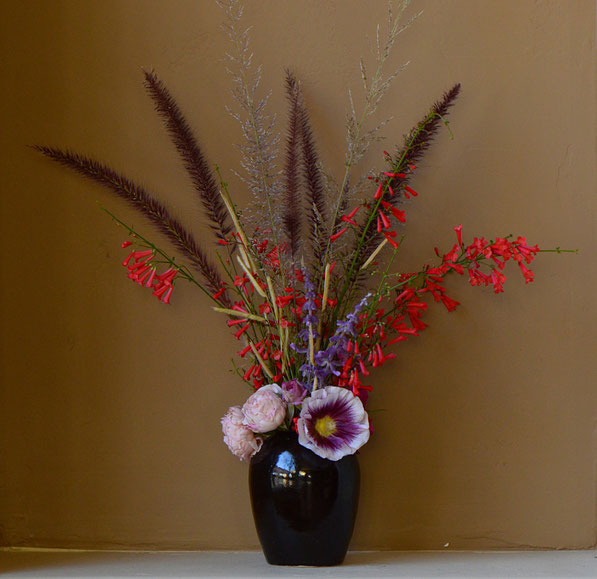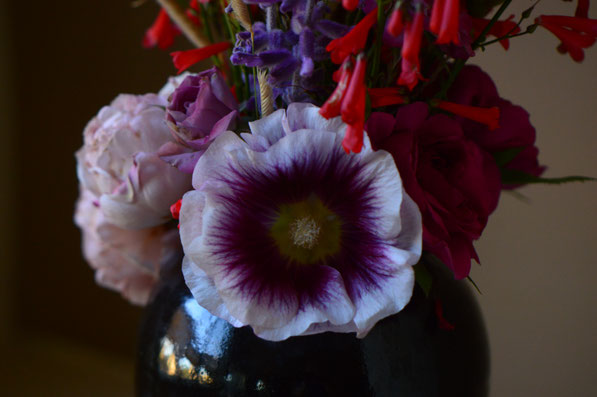 ...and two furry spires of Salvia leucantha "Santa Barbara".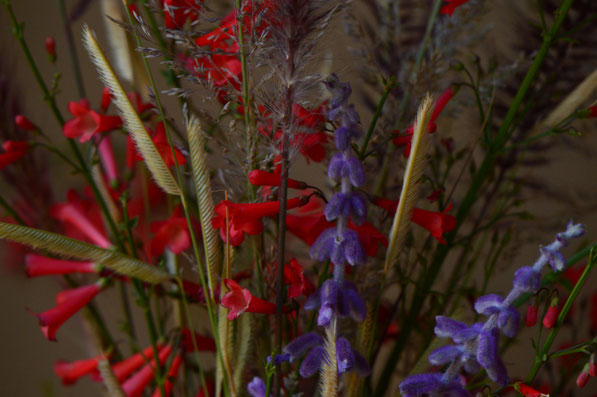 The grasses include the strikingly burgundy-colored Pennisetum setaceum rubrum, the tan brushes of Bouteloua gracilis "Blonde Ambition", and the slender feathers of Muhlenbergia lindheimeri "Autumn Glow".  The last has just begun flowering for the first time, and I am quite enthusiastic.  The color is not particularly strong - yet, at any rate - but the texture is marvelous.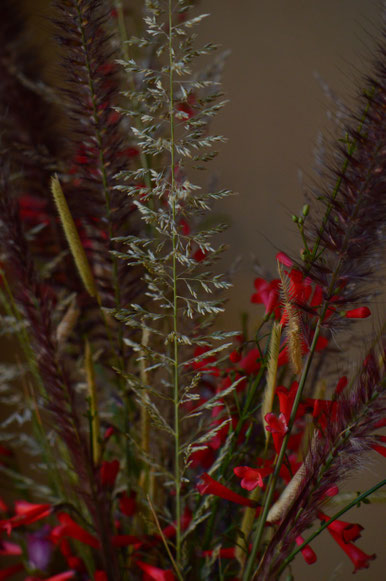 The roses include the soft pink "James Galway" and cerise-red "William Shakespeare 2000", and I also slipped in trimmings from lavender and red miniature roses.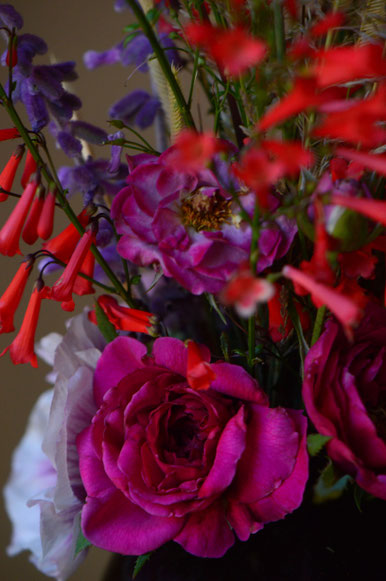 Oh, and there is a bloom of Catharanthus roseus slipped in on one side too.  As I say, there were plenty of flowers to use!
The vase is one of my handthrown stoneware pots, whose dark glaze and larger size seemed right for the amount and strong colors of today's flowers. 
Thank you to Cathy for hosting the wonderful In a Vase on Monday!  Do check the other vases for this week!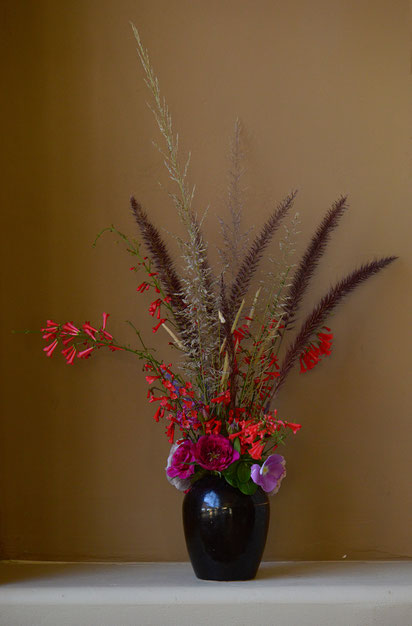 Weather Diary: Sunny; High: 96 F (36 C)/Low: 64 F (18 C); Humidity: 10%-27%