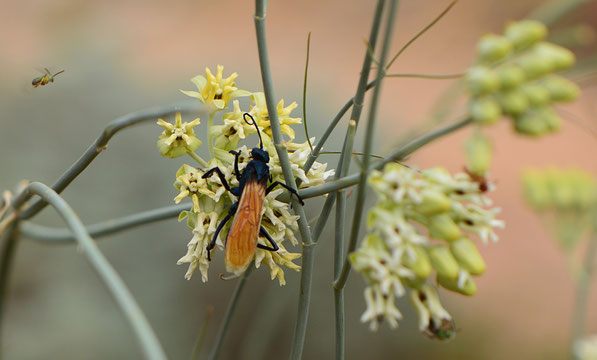 Bloom season is over for now for Asclepias subulata, the desert milkweed.  But I collected a lot of pictures of the small (and not-so-small!) creatures that flocked to it while it flowered.  Though I will only put up a handful of the pictures, I'm going to divide them into two different posts.  
For today, here are the wasps and such.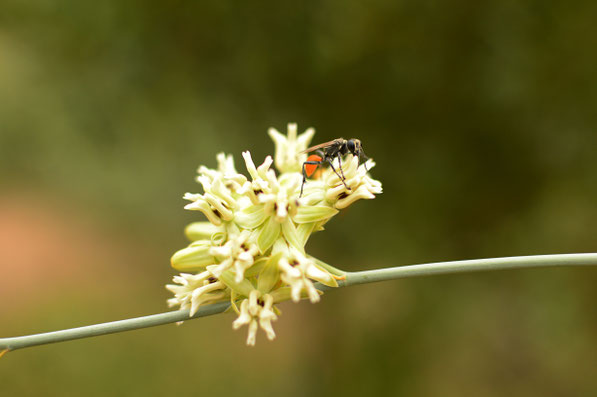 Some, such as these with the bright, rust-colored abdomen, were quite small.  I don't know what type this is, but they were quiet little wasps.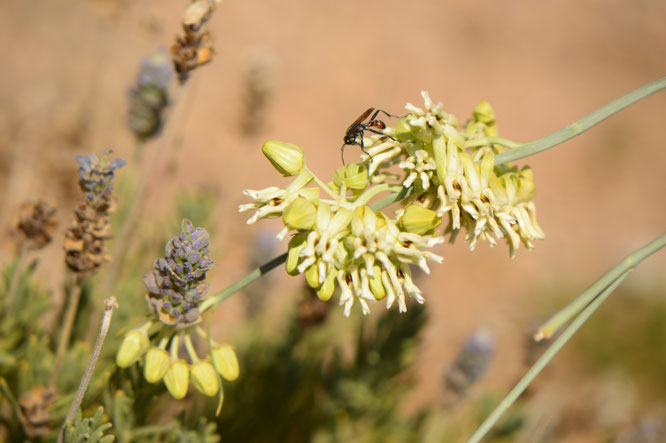 This little one, all black, was not much larger.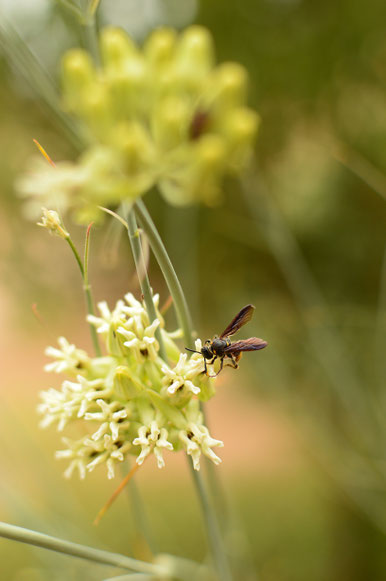 Then there were these heavier-bodied hornet types.
And finally, most intimidating, but equally fascinating, the tarantula hawks (Pepsis sp.) staked out a claim on the flowers.  With their reputation for a painful sting, I approached nervously and never got too close; but the few I've photographed have been very placid and far more intent on milkweed nectar than anything else, though early in the summer they patrolled the area around the plant in a most emphatic manner!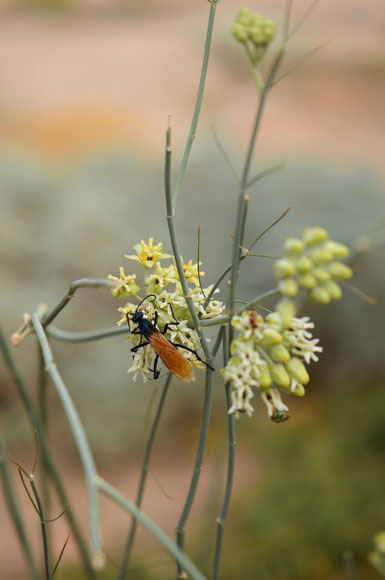 Though I hope never to be stung by one, I think they are surprisingly beautiful, with their bright, rusty wings, coal black heads, and curling antennae.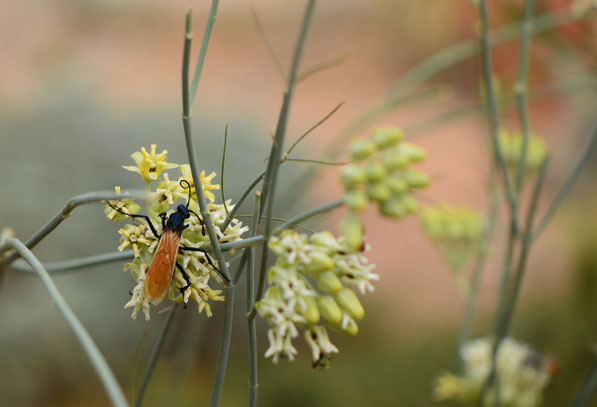 Weather Diary: Sunny; High: 92 F (33 C)/Low: 58 F (14 C); Humidity: 12%-32%