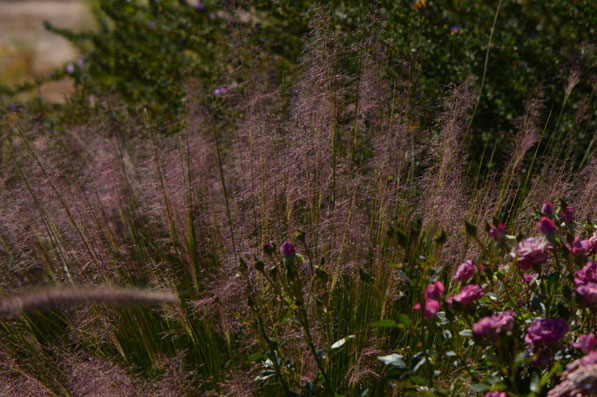 Sometimes a pairing of flowers makes more than the sum of the two.  The combination of Muhlenbergia capillaris "Regal Mist" with miniature roses is very much to my liking.  The two are delightful, each by itself; but the colors and textures do make a unique grouping.  Perhaps there's no harm in a little kitsch?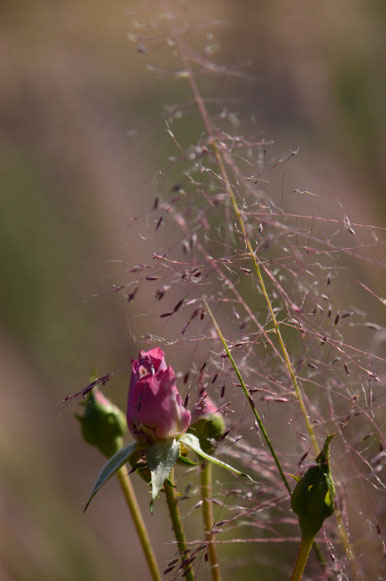 The Muhly grass was a very early addition to the garden, so it has had time to grow into quite a respectable clump.  After a somewhat disappointing bloom season last year, it looks like an exuberant flowering this year, and the color is excellent - a soft lavender-pink that blends perfectly with the color scheme of the South Border.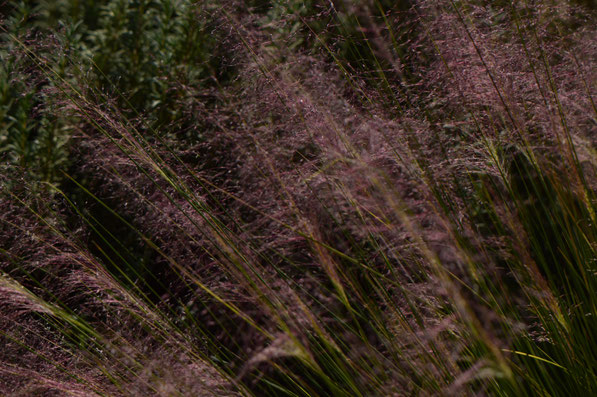 The lavender mini rose has likewise been here through a couple of seasons and is now hip-high (admittedly I am short)!   With compost, mulch, and the occasional shot of Miracle Gro, it repeats very rapidly, almost without a break.  It is a very heavy bloomer in pleasant weather and has been disease-free.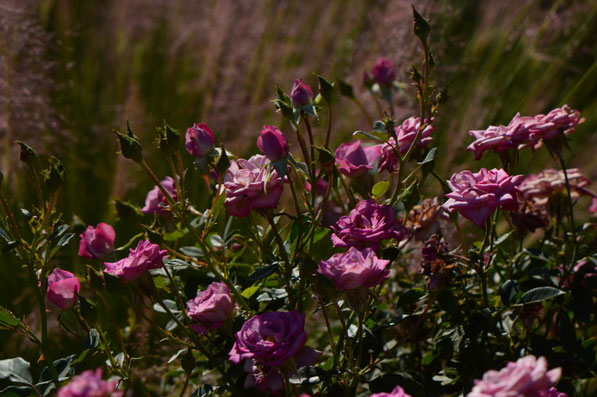 It is one of two Kordes miniature roses, both very vigorous, which I've bought in the garden center rather than as gift plants, though they were certainly grown for the potted plant trade, not the garden.  For all that, both are superb garden performers here in the desert.  And beautiful.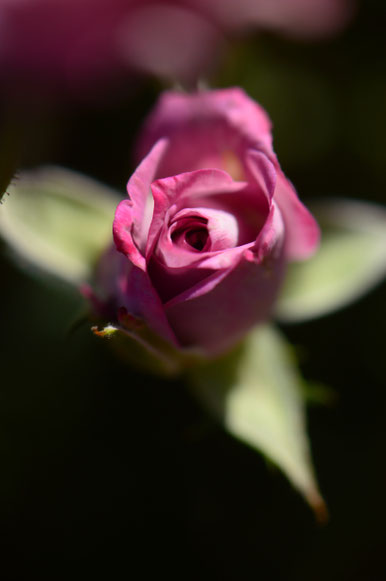 This post is late as other gardening issues have taken precedence: battle has been finally opened against the giant tumbleweeds infesting the area over our septic lines.  It's not too hard to clear weeds that are designed to loose easily from the soil; disposing of them has been the chief difficulty as I am too nervous about fires to try burning, the favored method in this neighborhood.  
Anyway, hopefully Loree won't object to my very late link to her monthly favorites selections, as this was intended for my October favorites post.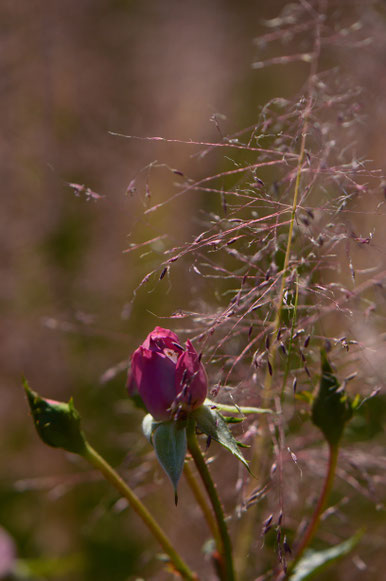 Weather Diary: Sunny; High: 90 F (32 C)/Low: 57 F (14 C); Humidity: 8%-45%