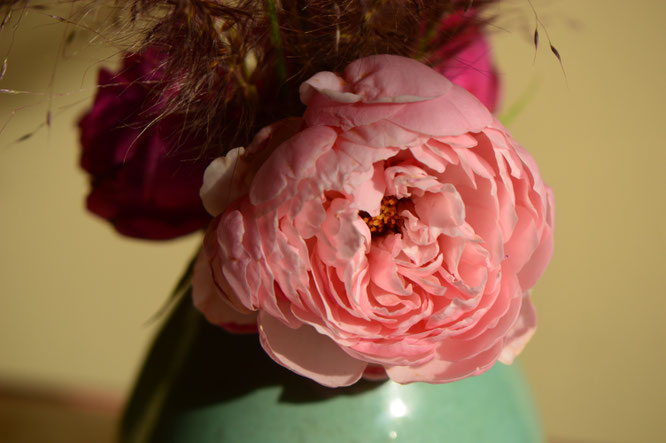 Today, very simple.  A few roses and two types of grass.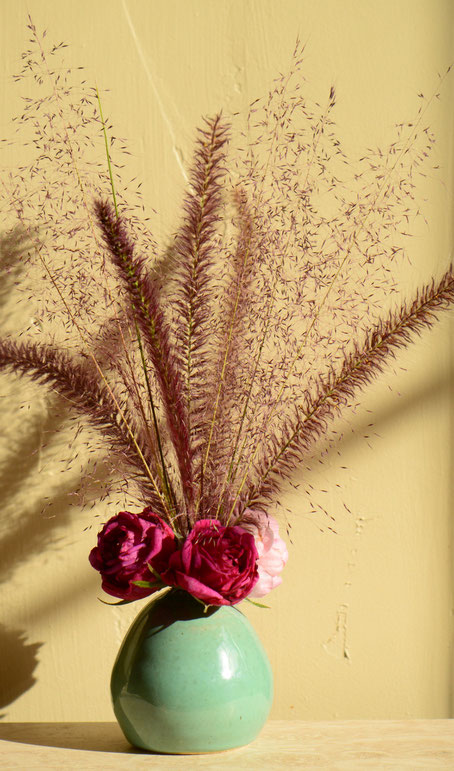 For the roses, it is William Shakespeare 2000 and The Alnwick Rose.  Need I say more?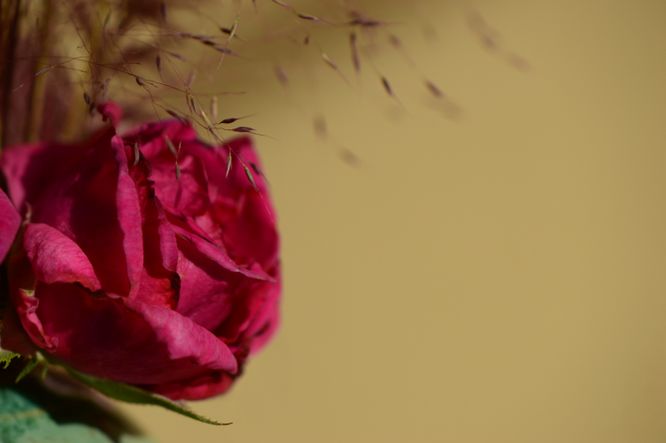 And the grasses.  This year Muhlenbergia capillaris "Regal Mist" is flowering exuberantly, a much better showing than last year's attempt, late and half-hearted after a particularly difficult summer.  Not only that, but there is plenty of overlap with Pennisetum setaceum rubrum, which is still producing many of its fresh, red plumes.  They age to a soft straw color, but today I have used mostly the new blooms in my vase.
All the Muhlenbergia stalks are still quite fresh; they've hardly grown long enough to burst fully from their casings.  It's nice to think that if all goes well, there will be months of this spangled show.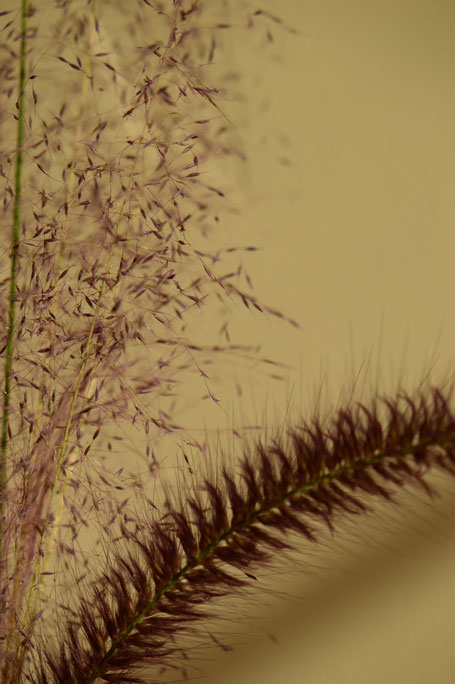 It's a small grouping, small enough to slip into a little vase I made some years ago.  It nearly closes at the mouth, but I find that sometimes that is a good thing to display the simpler combinations of flowers.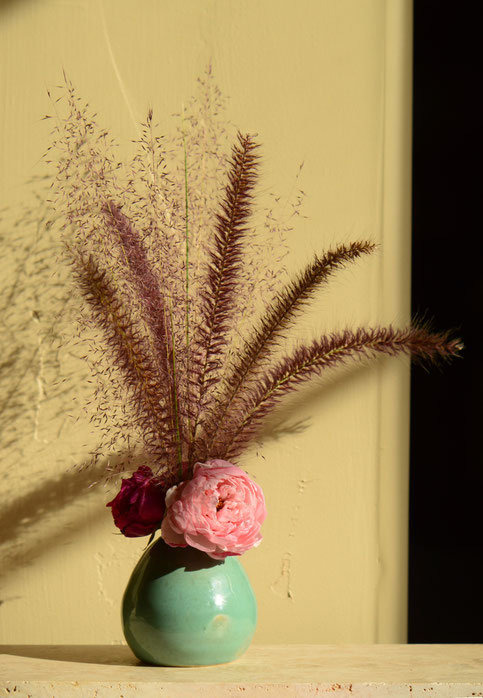 The weather has been ever so slightly changeable, just today.  With cloudy skies and cooler temperatures, the possibility of rain seemed a little less phantasmal than it has for many weeks.  But my flowers are still very sunny today!
Thank you, as ever, to Cathy for hosting this wonderful Monday meme at Rambling in the Garden!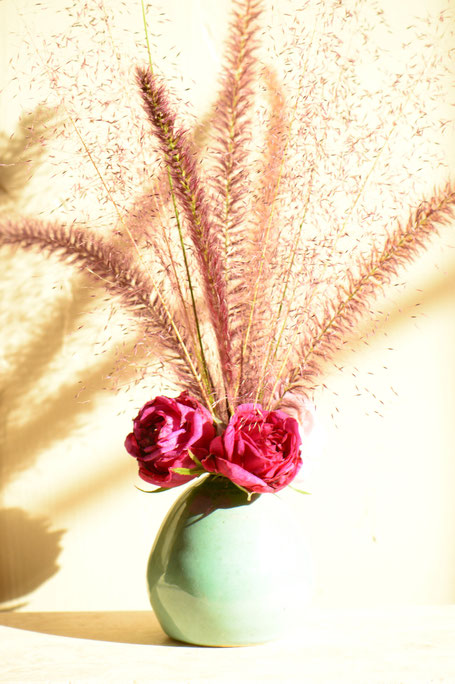 Weather Diary: Partly cloudy; High: 82 F (28 C)/Low: 57 F (14 C); Humidity: 19%-46%
Next Post: In a Vase: Slightly Purple