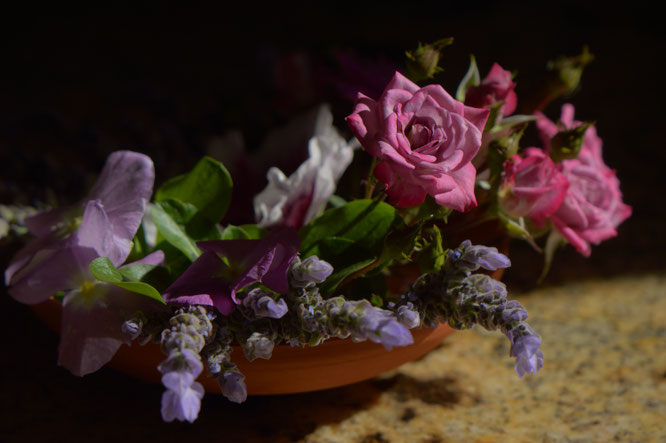 Today's vase began with clipping a couple of zinnias.
I have grown them from seed; and these are the first flowers from the young plants, which have not even been set out yet.  They were labelled as 'purple cactus' types, but so far they are not quite so spectacular as that might imply.
As they are, in fact, rather pinkish in color, I went around searching out other slightly purple blooms.  I found I had quite a few!  I put them together in a low bowl because the hollyhock bloom had been picked with a very short stem.  Results are as follows...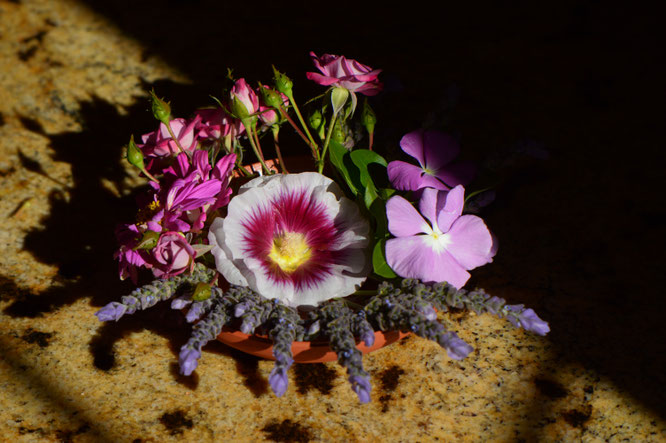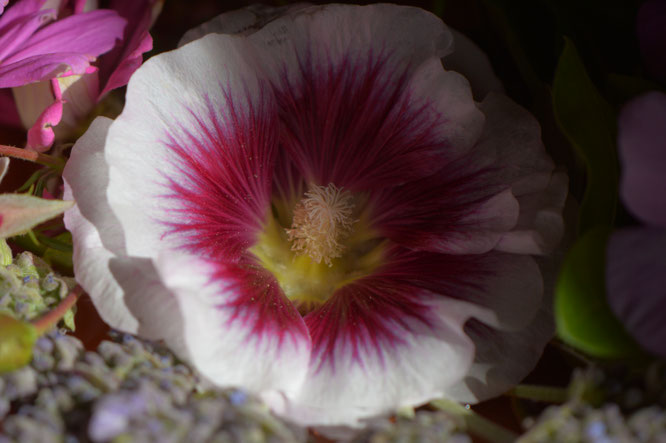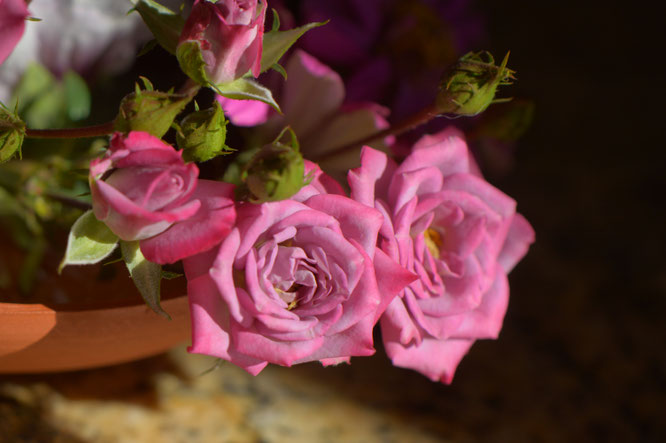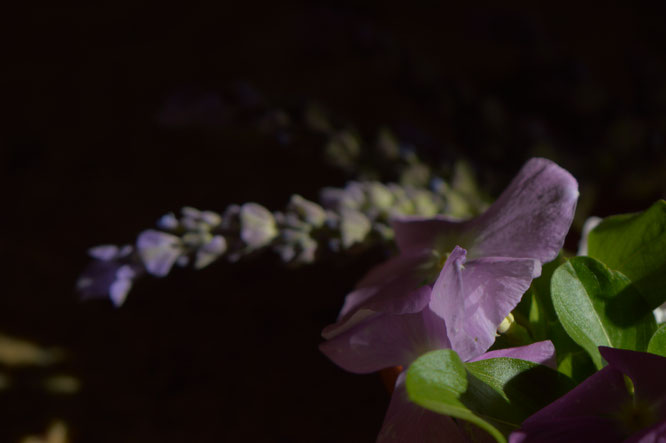 Many thanks, as always, go to Cathy for hosting this wonderful activity each week, rain or shine, home or abroad, Monday or holiday!