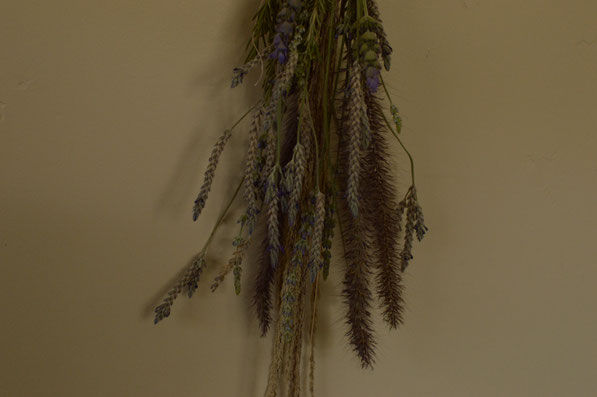 Well, Cathy is celebrating the fourth anniversary of In a Vase on Monday, and she has challenged us to look outside the vase for today's post.  Rather than look for an alternative dish, I decided to go more minimalist and use some of the ample material I have on hand for drying.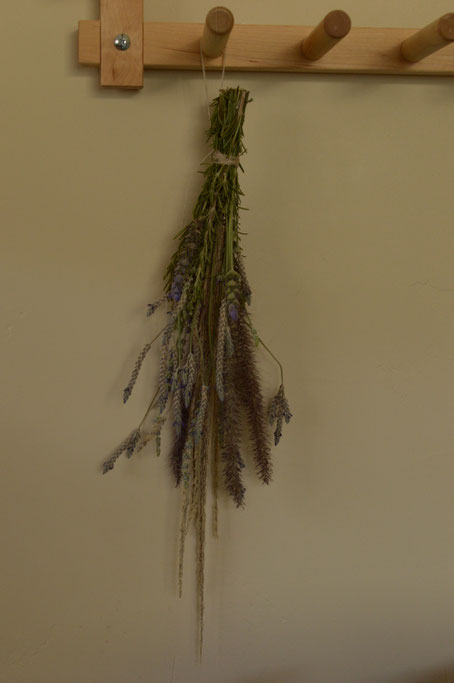 Mostly ornamental grasses and assorted lavenders, with a couple tufts of rosemary, they were gathered, trimmed, and tied with some linen thread.  One pugnacious garden spider was relocated back outside in the process.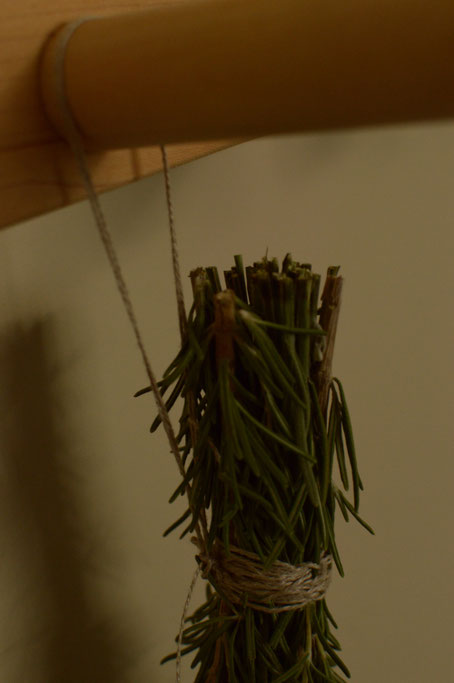 The ornamental grasses include Pennisetum setaceum rubrum and this year's newcomer, which I'm delighted with, Muhlenbergia lindheimeri "Autumn Glow".  The rosemary is "Tuscan Blue".
As for the lavenders, there are Lavandula dentata (still showing color), L. multifida, and L. x intermedia, the most sweetly fragrant of all the lavenders I grow.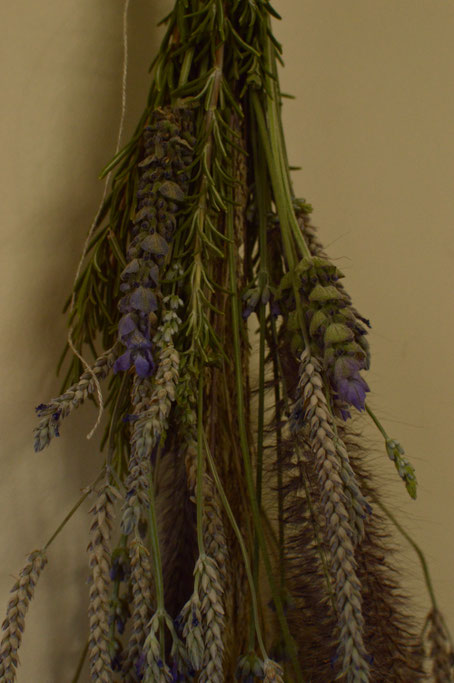 As I cut these yesterday and photographed them today, most of the flowers had already closed and begun drying.  The desert is certainly a good place to dry herbs!
Congratulations and thanks, Cathy, for a meme that has brought so much pleasure to so many of us over the last four years!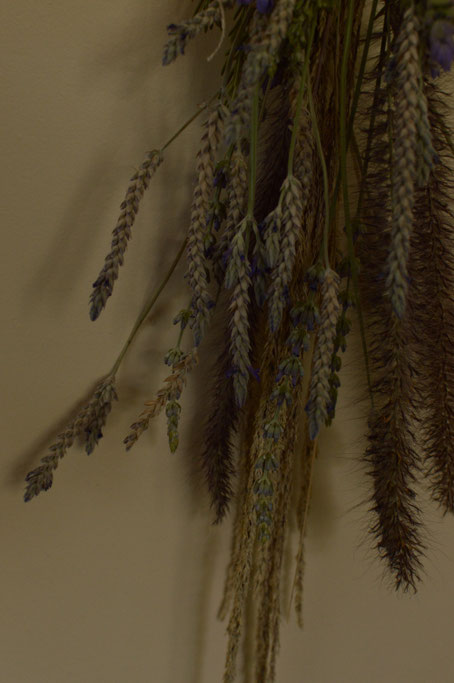 Weather Diary: Fair; High: 86 F (30 C)/Low: 60 F (16 C); Humidity: 9%-40%