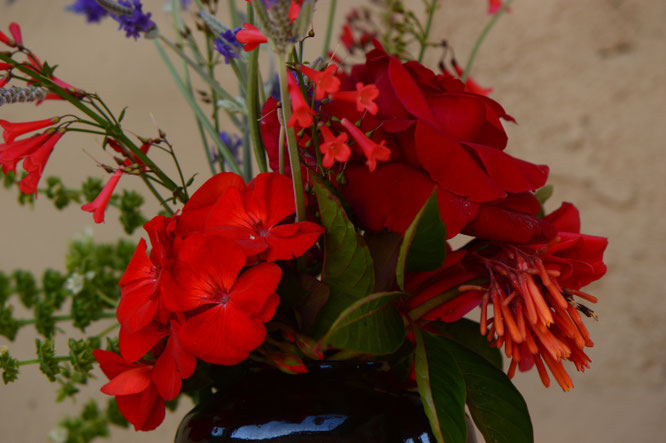 Yesterday morning I went out and discovered a near-perfect bloom on Mister Lincoln.  This was a milestone, as flowers on my hybrid teas have been opening much too fast for use in bouquets.  There have been flowers on Mister Lincoln, and many more on Sterling Silver, but I haven't been able to catch them in time even for photography, let alone for cutting.  With cooler weather (nights especially), blossoms are opening more slowly, luxuriously.
I decided to build a bouquet around that bloom of Mister Lincoln.  Red flowers are plentiful in the garden, and Lavandula multifida is blooming in a rich purple that seemed just right in combination as well.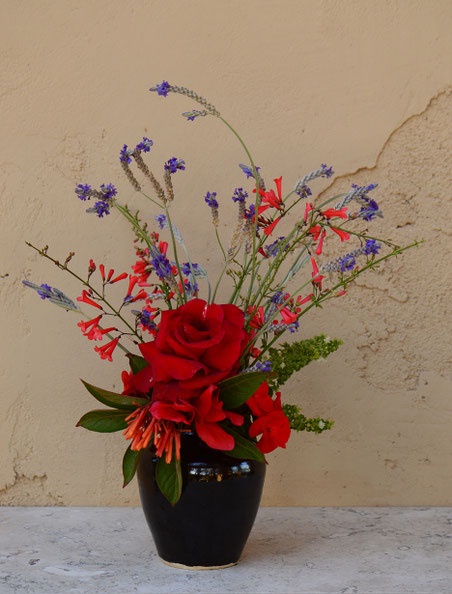 There are pelargoniums supplied by my sister...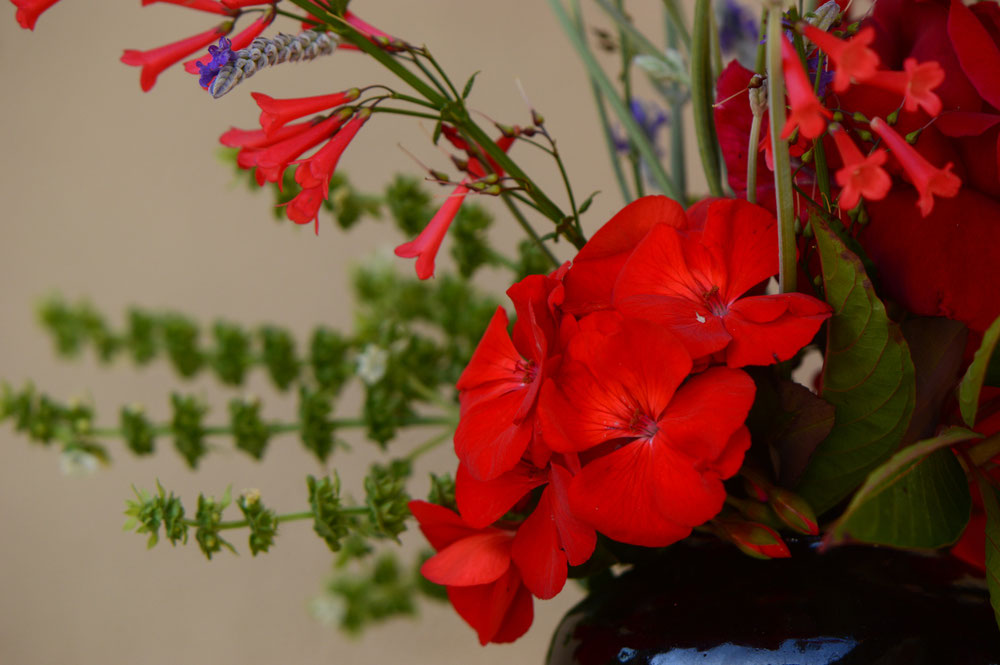 ...there is also Lavandula multifida and Russelia equisetiformis...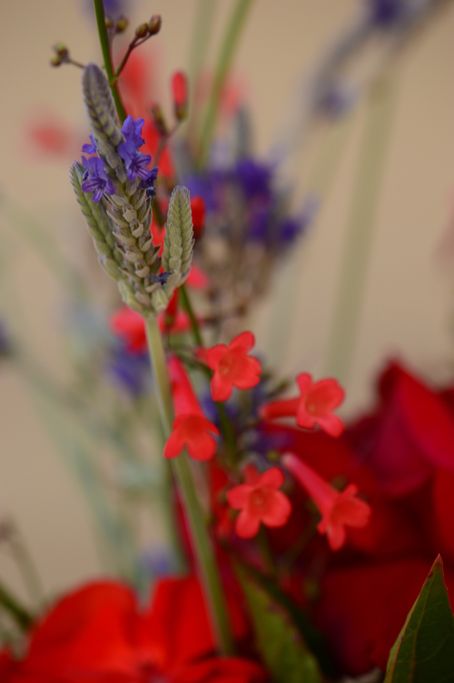 ...and even flowers from Hamelia patens (the orange tubular blooms) and florist's cyclamen.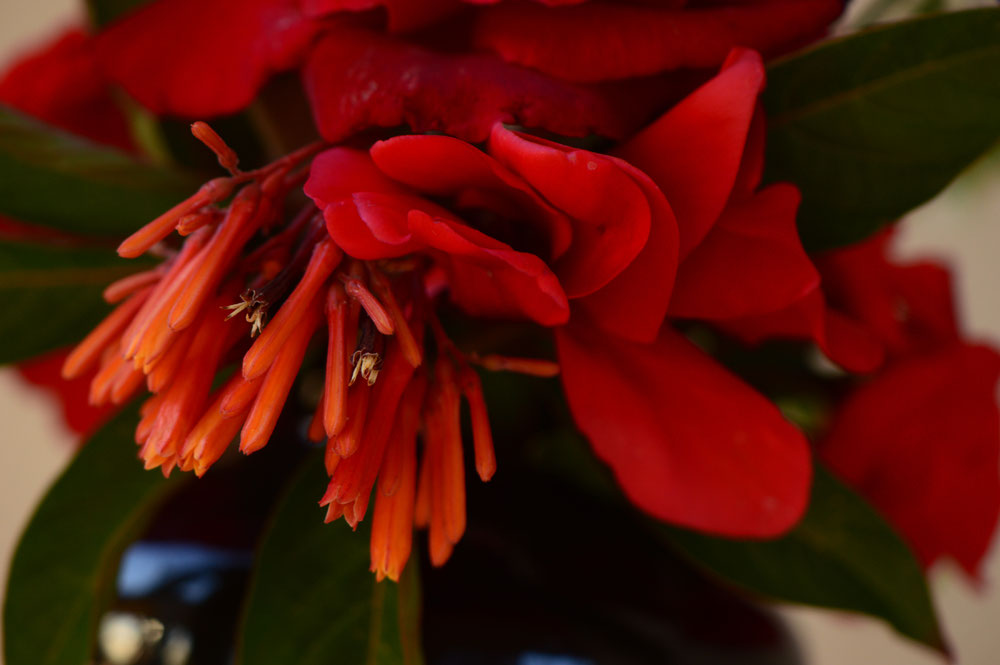 And there is the flower of Mister Lincoln itself.
One can also see a cluster of greenery supplied by stems of basil (left) and leaves from the Hamelia (right).
I've used one of my handthrown vases, this one a little more angular than others in this short series of pots.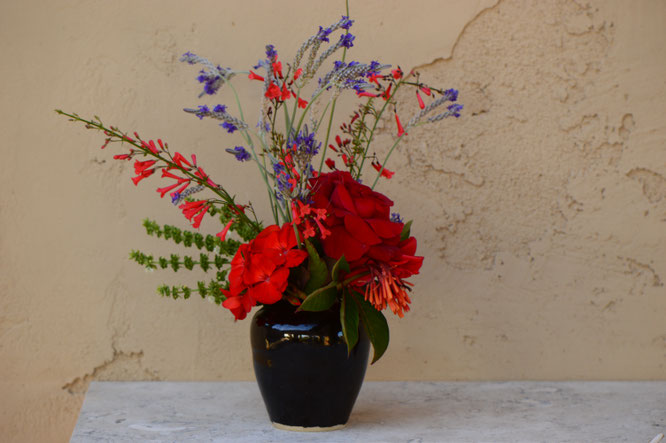 Wishing all of you a happy week.  And a very happy Thanksgiving for those who will be celebrating on Thursday!
Thank you to Cathy for hosting In a Vase on Monday.  Do check her post at Rambling in the Garden for links to many more vases for this week!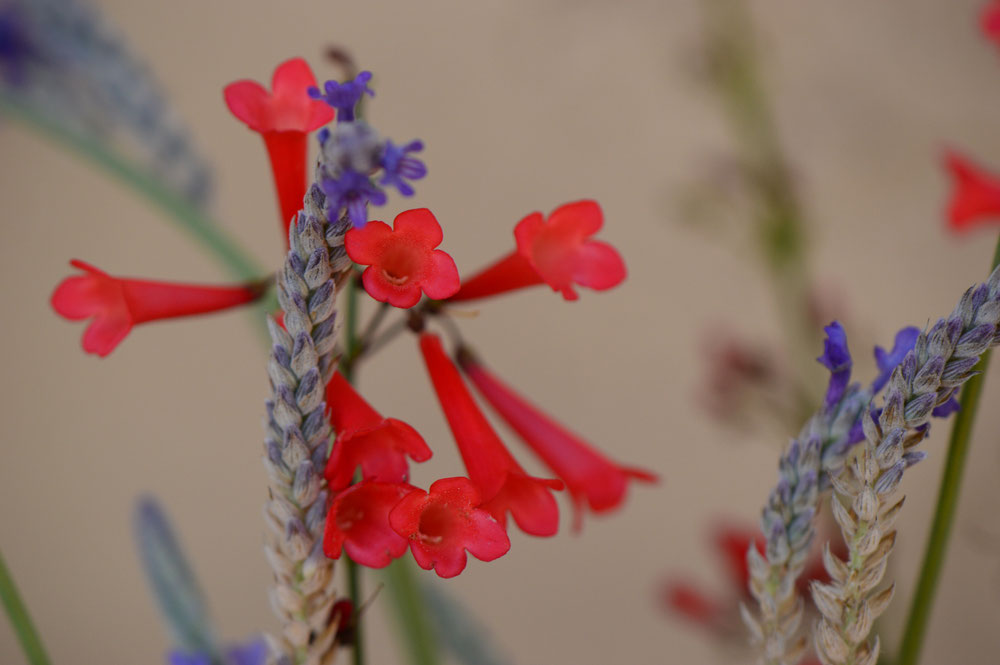 Weather Diary: Fair; High: 74 F (23 C)/Low: 41 F (5 C)