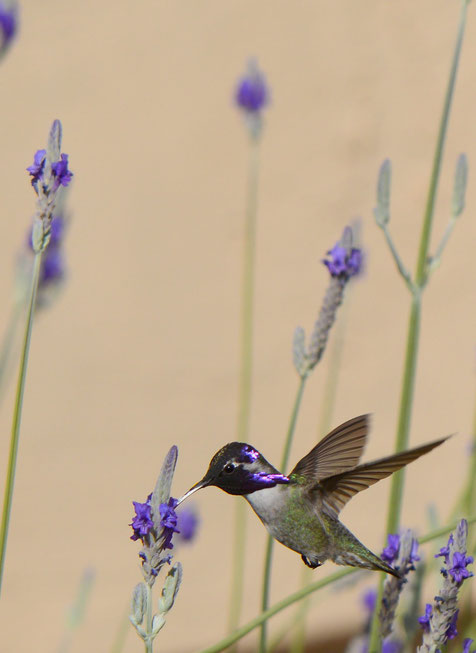 As Thanksgiving Day draws to a close here in the desert, I want to say an extra word of thanks to all of you who read this blog.  
It has been difficult lately to find the time to follow even my very favorite blogs.  Or to keep up with comments on this one.   And my posts have dropped to one or two per week.
But for all that, I am tremendously grateful for all the encouragement and support I have gotten here in the blogosphere.  A good deal of inspiration, wisdom, and invaluable advice have arrived via my laptop screen.  My garden is certainly the better for it!  So am I.
So I wanted to say 'thank you' for once.
Also I wanted to share a few photos of Jewel, our resident Costa's Hummingbird.  This winter he is proving less timid than he used to be and much more tolerant of the camera.  Does he know how magnificent he looks darting into the orange-scarlet flowers of Hamelia patens?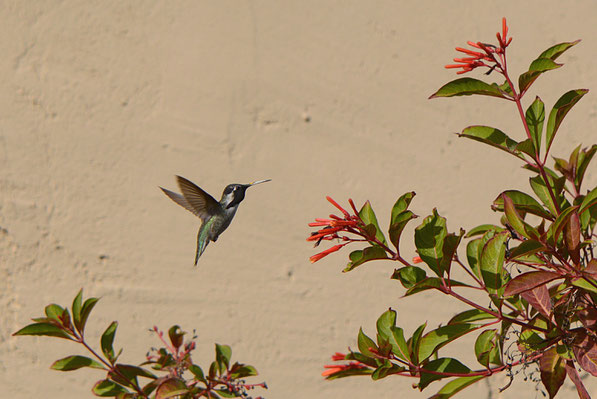 Or, for that matter, hovering in among the Egyptian lavender flowers?
I suspect he does!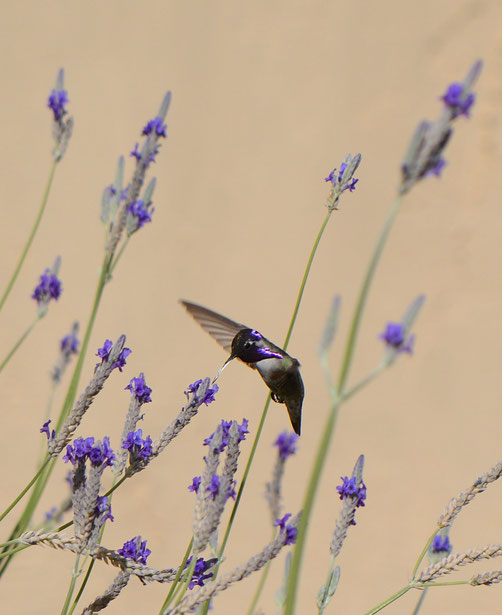 Weather Diary: Fair; High: 85 F (29 C)/Low: 52 F (11 C); Humidity: 16%-51%