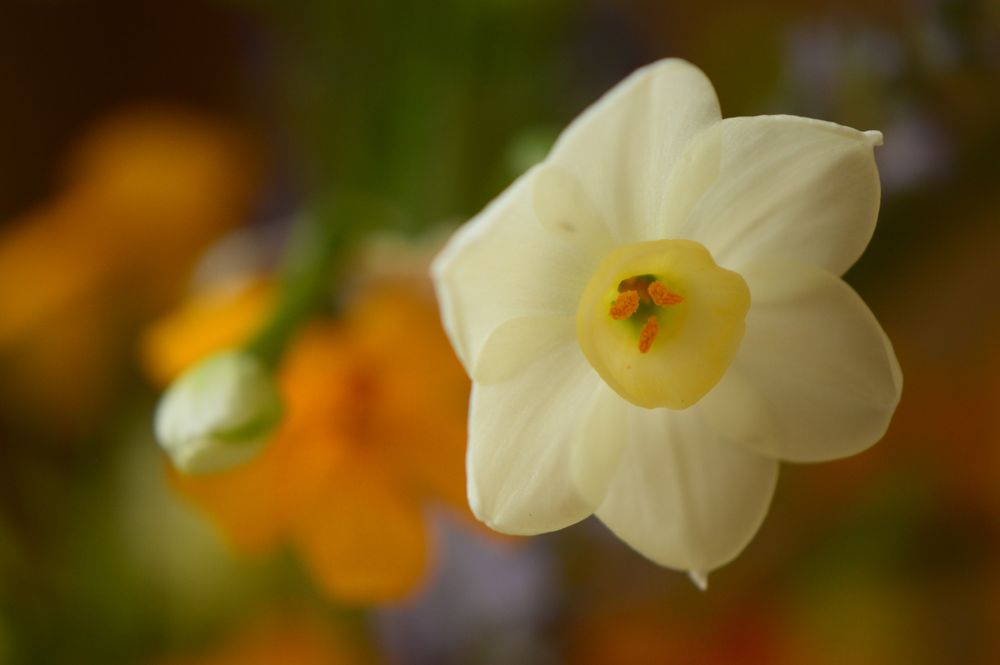 In yesterday's post the first of the Narcissus flowers were in bloom under the Acacia tree.  This morning I found the first fully open blooms on the double yellow "Golden Rain".  While I knew that "Autumn Colors" was a very early bloomer, I am more surprised by "Golden Rain".  But whatever the season, the narcissus are definitely a presence in the garden now.
So today I decided to go ahead and cut that first stalk of bloom from "Autumn Colors" for my Monday vase.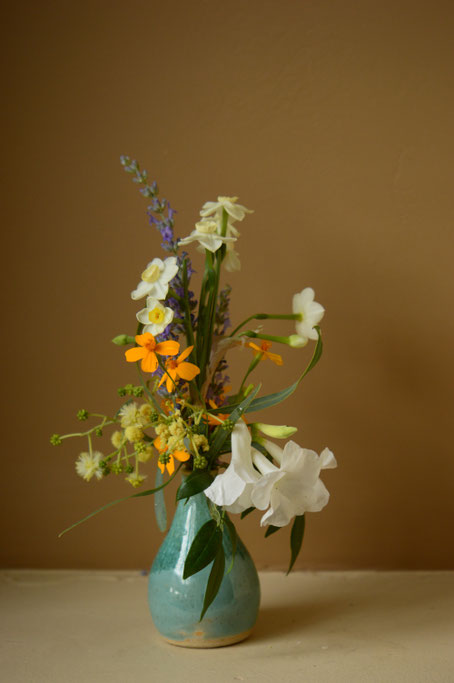 Many more florets had opened in the meantime, so they made a ladder like this, with Lavandula x intermedia.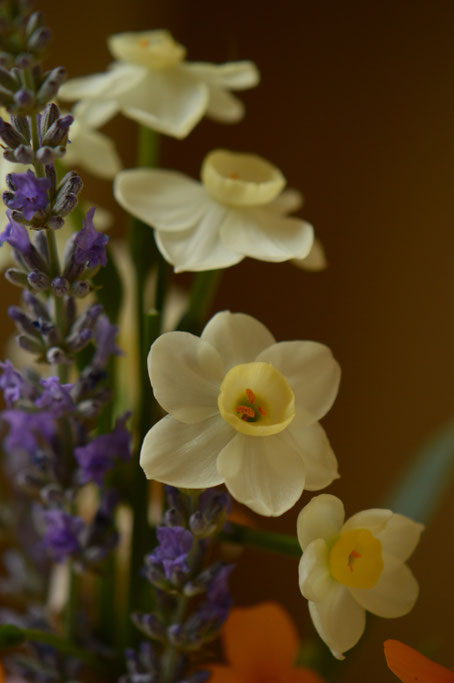 To combine with the fresh, creamy white of the narcissus, I cut a cluster from Pandorea jasminoides, which I am growing in a pot on the patio.  These blooms are very white, and I think they must be P. j. alba though the pot was not fully labelled.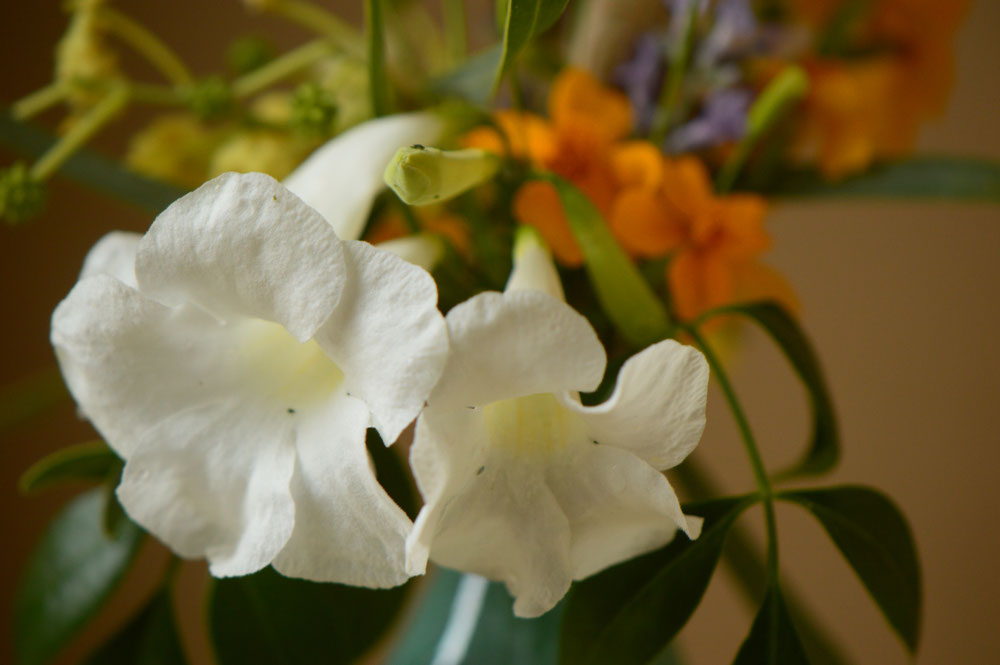 I also added Tagetes lemmonii x lucida "Gold Medal" - a great deal of name for a plant of simple beauty.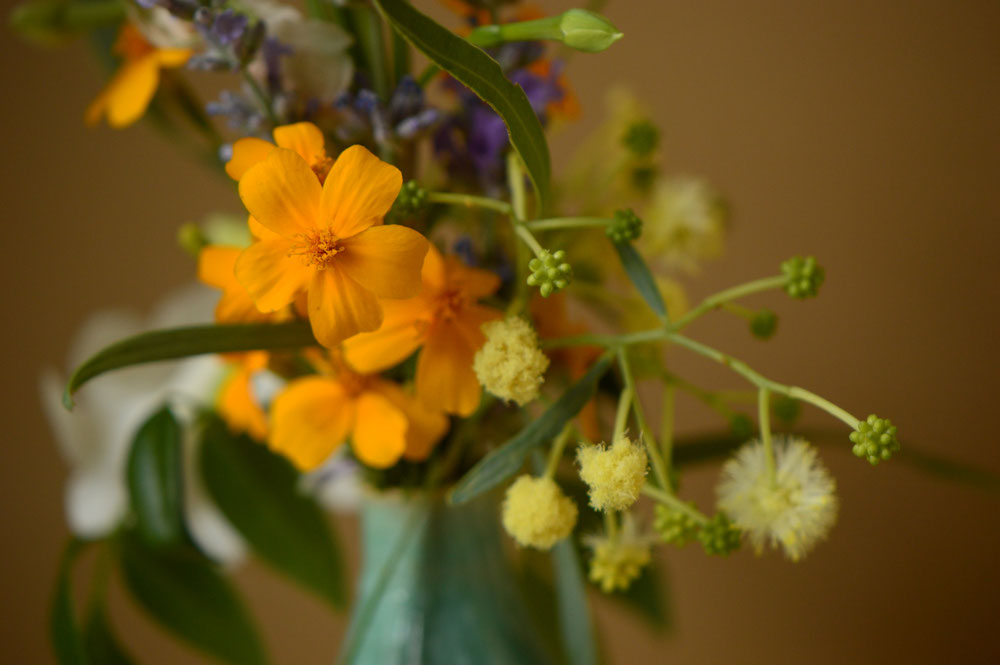 And there are a few lemon-tipped puffs from Acacia salicina.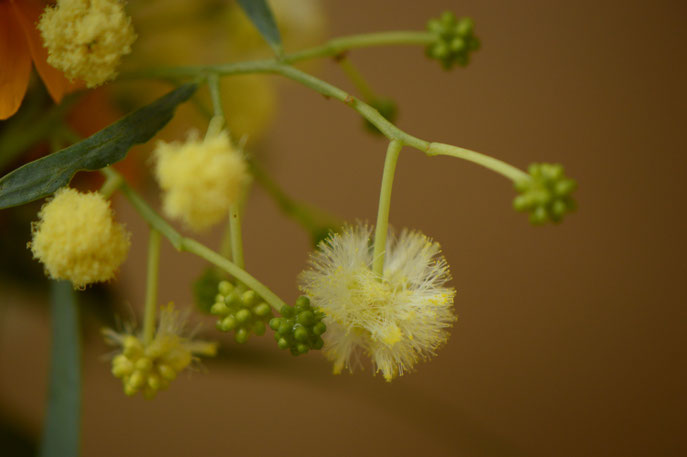 For all the variety, this was a slender handful of flowers and fit (mostly) in one of my smallest bud vases, a slim-necked vase whose blue-green glaze is accented with streaks from a flow glaze applied to the top section.
It all seemed very fresh and, honestly, rather spring-like.  Surprisingly so for the last Monday of November!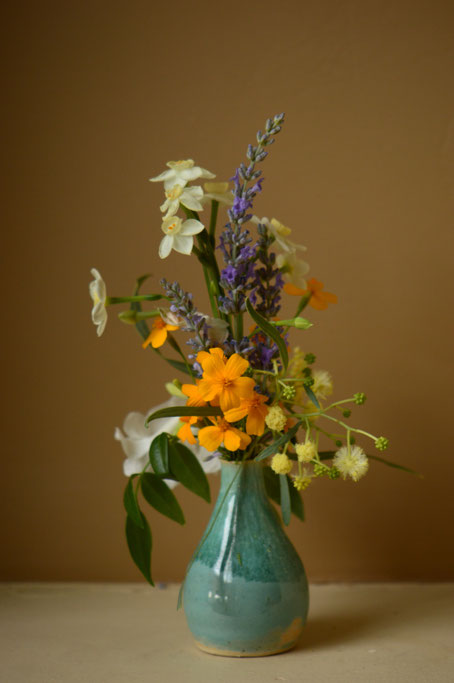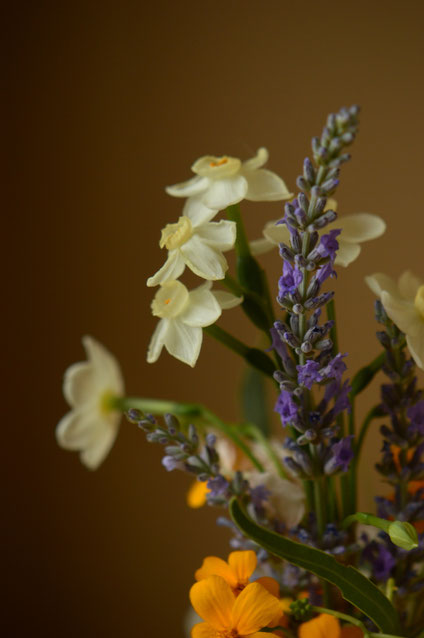 Weather Diary: Partly cloudy; High: 77 F (25 C)/Low: 50 F (10 C); Humidity: 21%-50%