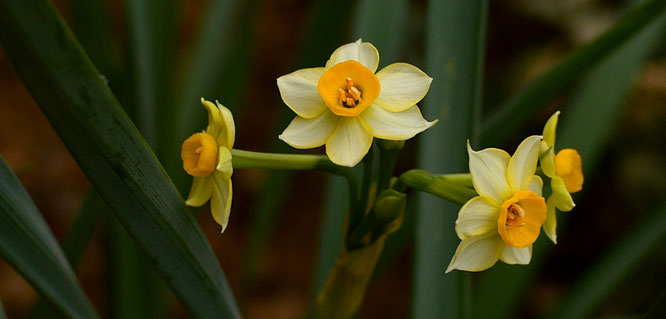 While there is not a great deal to show as yet, this November is turning into narcissus season in the East Border.
With its yellow and orange theme, this is the border where most of the narcissus bulbs get planted.  I've added the pink-cupped "Pink Charm" to the Central Bed this month, and a few other varieties in other spots around the garden, but there is no doubt that the East Border is the most obvious place to put narcissus.
It was pleasant and mildly surprising to find "Autumn Colors" sprouting in good time this year.  It was said to bloom in November and December, but that information comes from Santa Cruz, CA, and I dared not take it for certain that it would be on the same schedule in my own harsher desert climate.
All in good time, however...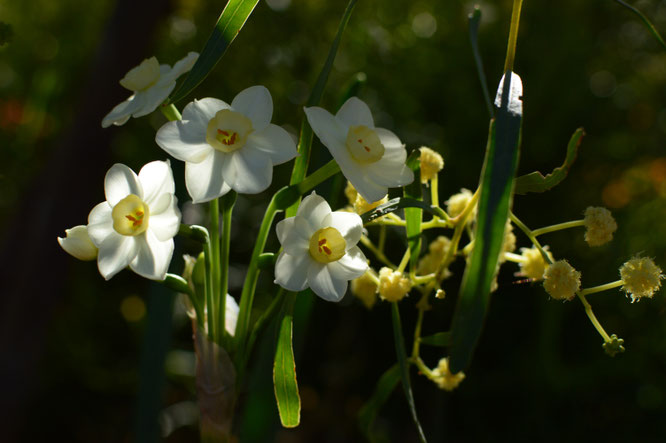 It is turning into a fairly good season for color in this border, which has been the most intransigent, due partly to its greater exposure to the sun, and partly to its being deeper than any of the others.  (I was determined to have one border in which Caesalpinia pulcherrima could fit!)  Narcissus blooms are part of this color scheme, but there are others.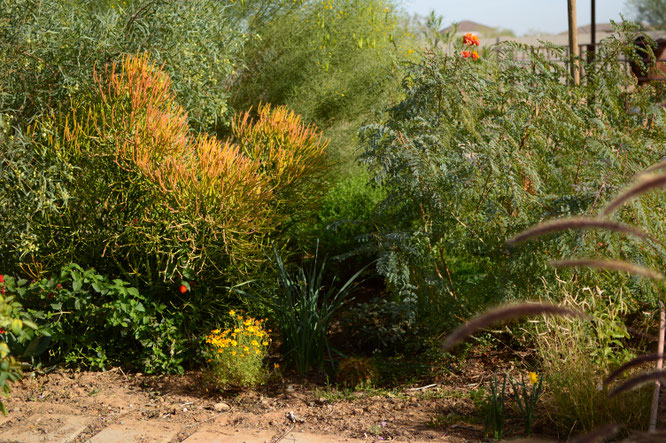 The newly planted Mexican mint marigold (Tagetes lemmonii x lucida "Gold Medal") is one source.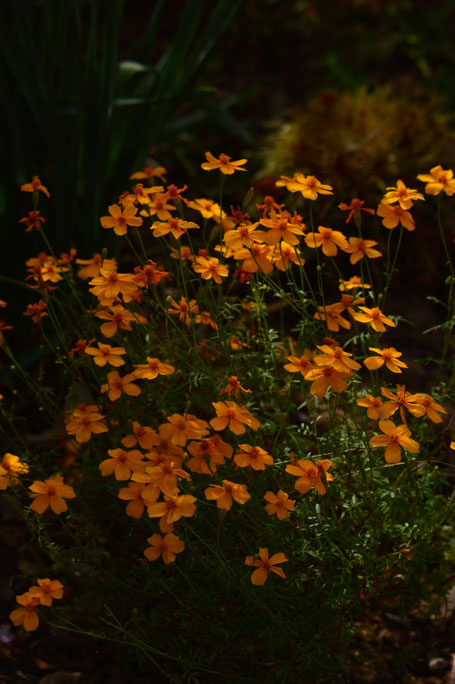 Another is Euphorbia tirucalli "Sticks on Fire", here shown with interlacing blooms of Acacia salicina.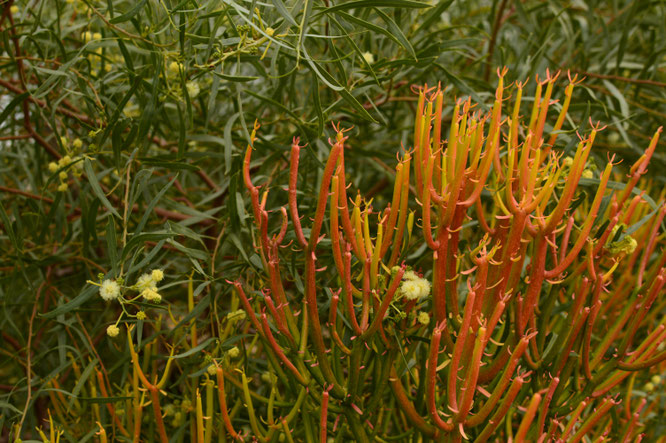 The Acacia produces heavier shade than I need here, and I am considering replacing it, but the way the sun glows through its delicate flowers is lovely.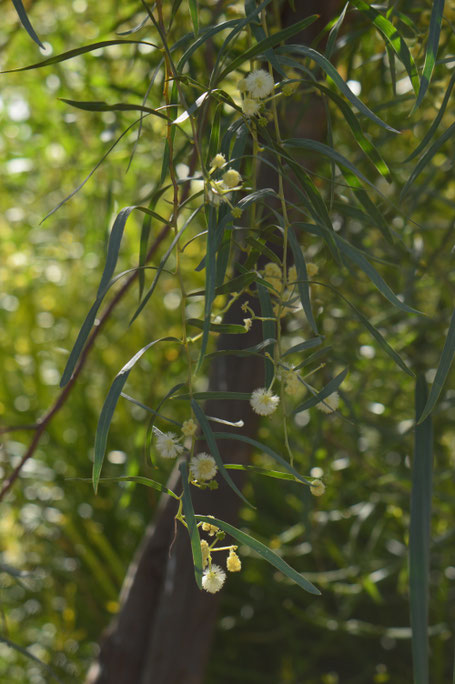 But here is another burst of color - pure yellow this time - from Narcissus "Golden Rain", a wonderfully fragrant double.  Like "Autumn Colors" it came from Bill the Bulb Baron, but it was planted this year, making it a much greater surprise when it burst into flower in late November.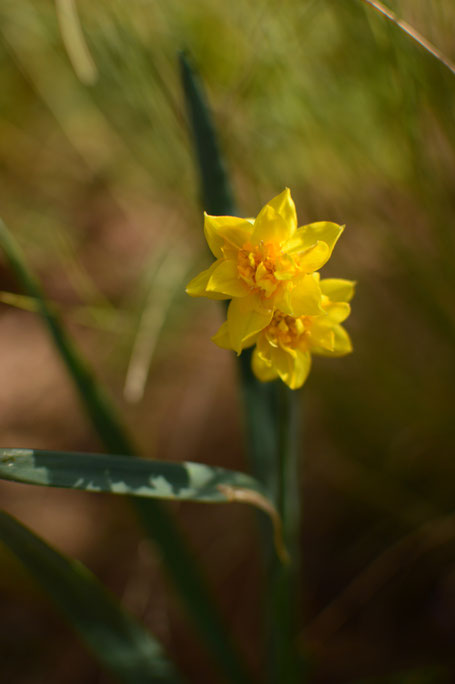 I am posting this as a very late Tuesday View with Cathy at Words and Herbs, and I'll also include it as a part of my End of the Month View (see also the next post).  
The East Border may still be far from properly organized, but the sight and scent of narcissus blooms makes up for much...