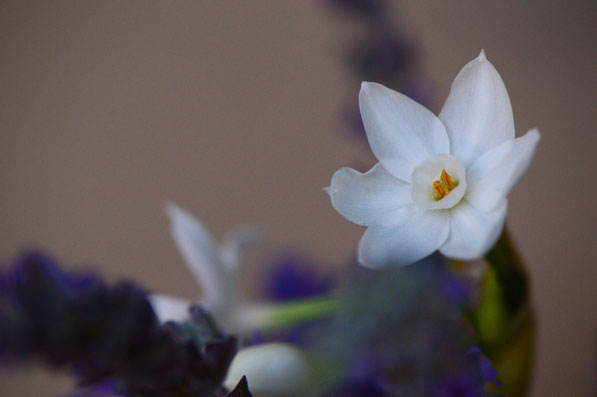 As I walked out into the garden, I was greeted by a particularly strong burst of blue; initially I noticed it in the full-flowering, blue-stemmed stalks of Salvia farinacea.  Looking further, I realized I had a whole host of blues and near-blues from assorted lavenders.  I did not use all of them, only Lavandula x intermedia and L. x Goodwin's Creek Gray.
They seemed the perfect foil to the silvery white of this cluster of Narcissus "Autumn Colors"...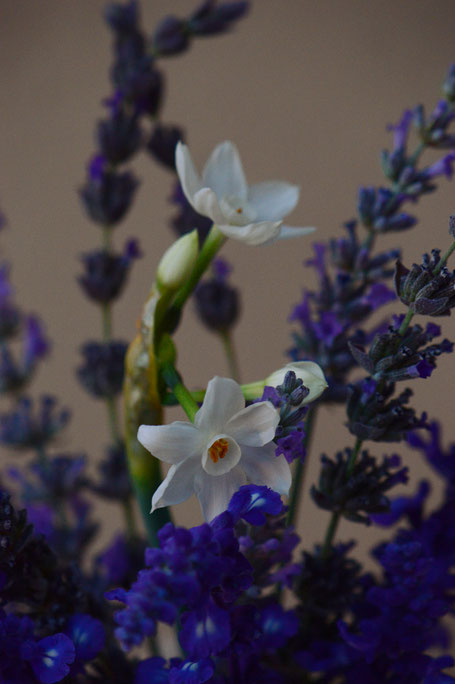 ...as well as the silvery peach tones of rose "Wollerton Old Hall".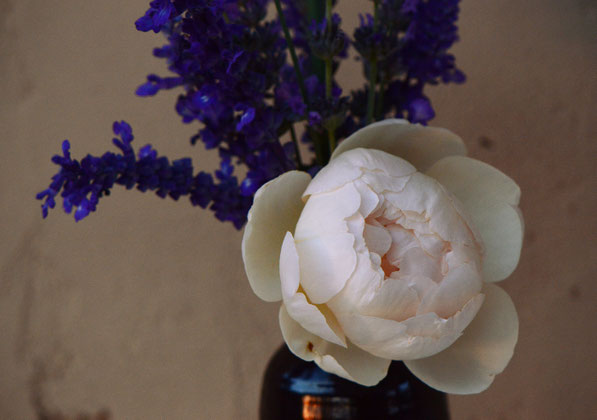 I did not want to complicate the mix, so I slipped just these into a narrow-necked stoneware jar.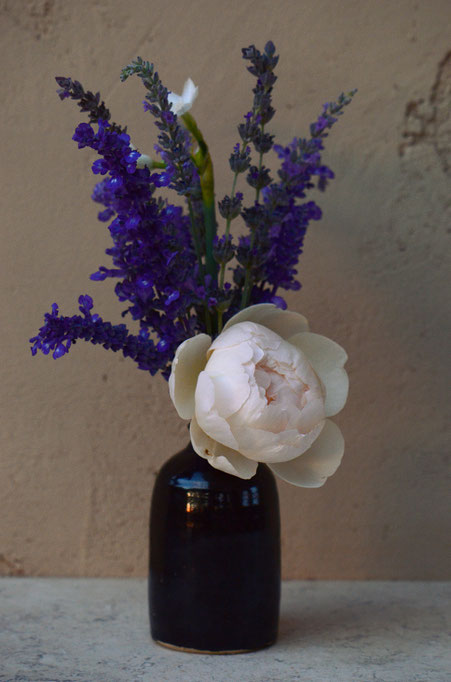 There is quite a bit of blue!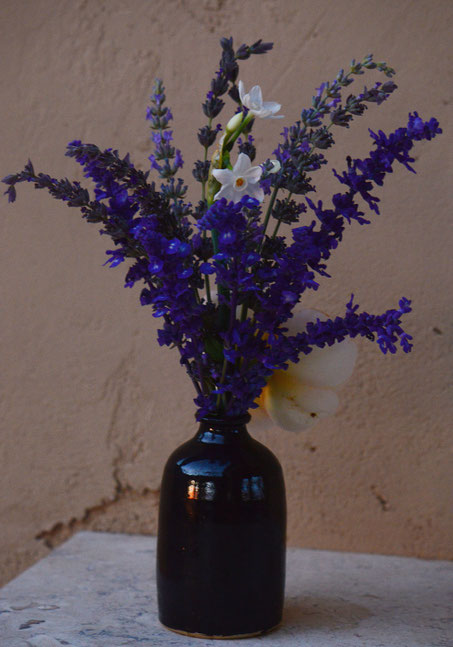 Thank you to Cathy for helping open our eyes to what is actually available to cut for indoor enjoyment!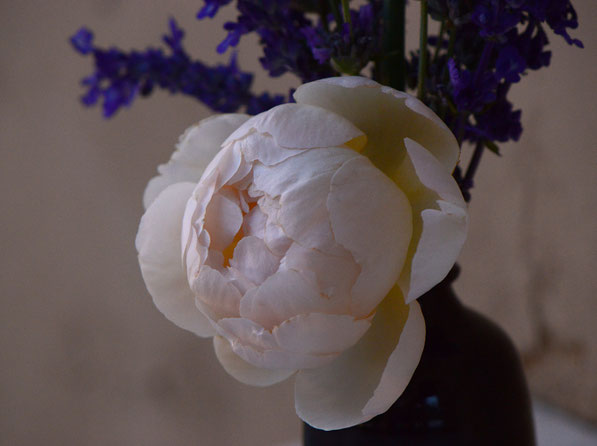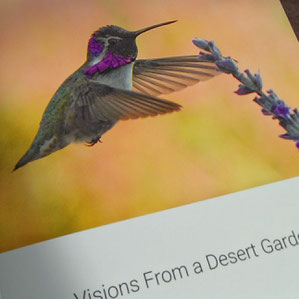 As an additional note, I decided to make up a small book of photos for this Christmas.  Just 33 color plates and no text, it's a slim, softcover volume but does have some of my favorite garden photos from this past year.  I have a handful left, and I'm making them available here on the website for $20 USD each and free shipping just about anywhere.
Visions From a Desert Garden can be ordered here if you like!
Weather Diary: Fair; High: 72 F (22 C)/Low: 50 F (10 C); Humidity: 14%-62%