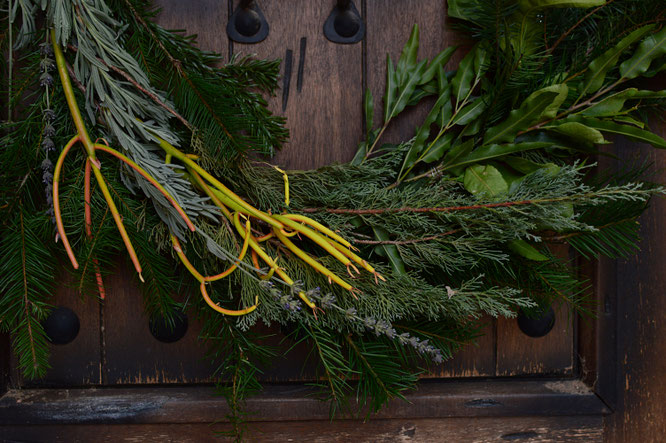 Making a wreath has long been on my list of things I would like to try... but haven't.  At long last, here is my first attempt.  It took three things:
1. Cathy's simple instructions last week,
2. Other friends making and posting an assortment of lovely wreaths, and
3. Free trimmings available for the taking from the Christmas tree lot.
With all of that, I couldn't not try this year, could I?  Especially as I knew there would be plenty of other bits and pieces available from the garden.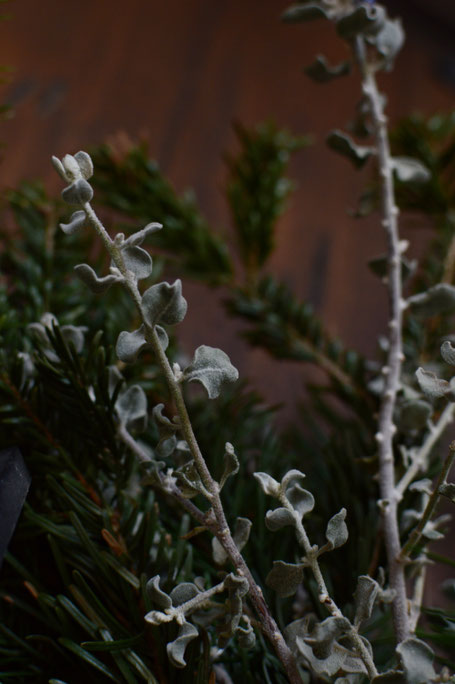 The base was made with Douglas fir trimmings, along with a few bits of Noble fir.  Over that I used assorted materials from the garden: the round, silver leaves of Leucophyllum pruinosum "Sierra Bouquet", the long and slender silver of Lavandula "Goodwin's Creek Gray"...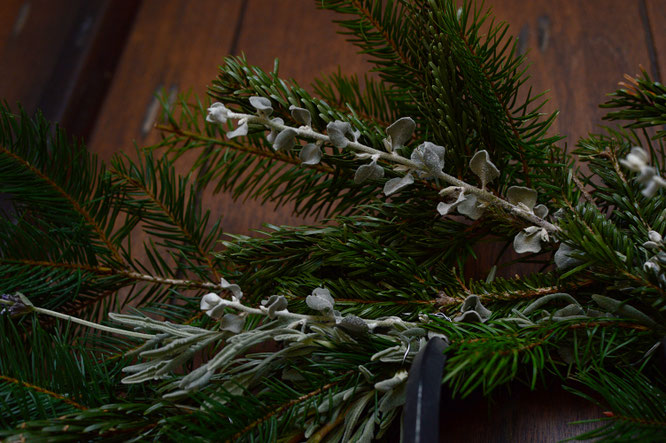 ...the glossy green of Arizona Rosewood (Vauquelinia californica), with blue Italian cypress...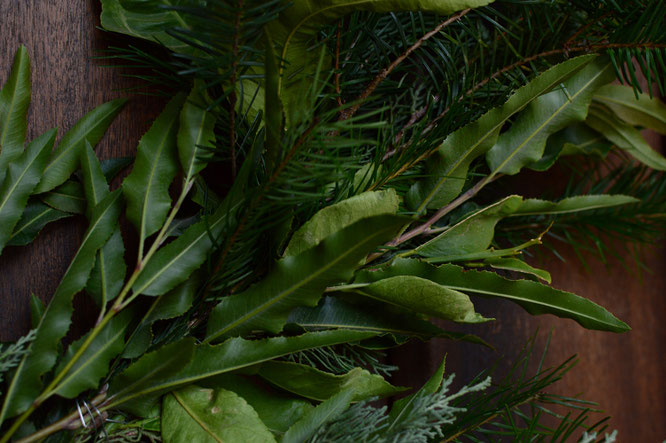 ...and trimmings from the lemon tree.  Sorry, I couldn't persuade myself to sacrifice any lemons!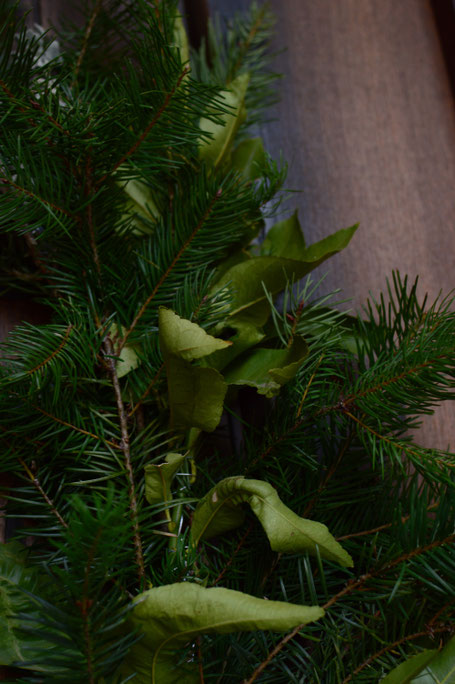 However, as I completed it, I still felt it needed a burst of color, something like the traditional red berries or fruits.  I didn't even have a ribbon handy!
Back to the garden for the most unorthodox touch of all: a few stems cut from Euphorbia tirucalli "Sticks on Fire".  I know they will last well, at any rate!  And they bring an unmistakable touch of the desert.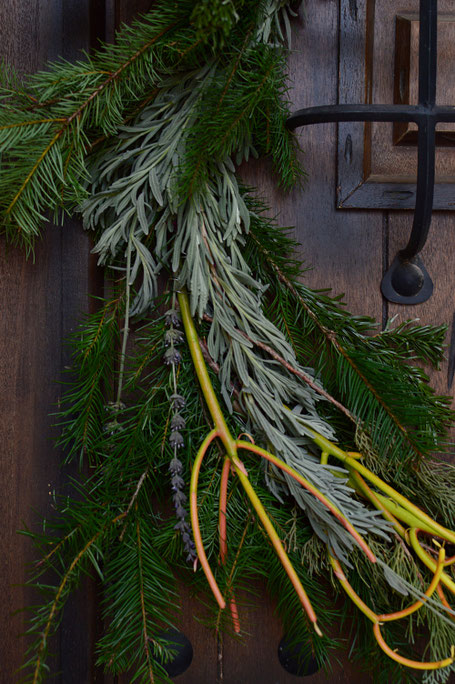 So there it is, my first wreath.  I can already see plenty of things to do differently next time, but hopefully this means there will be many more!  Thanks to Cathy for the inspiration and instructions!  And for hosting the wonderful In a Vase on Monday, which has encouraged me to do so many things I'd always wanted to try...!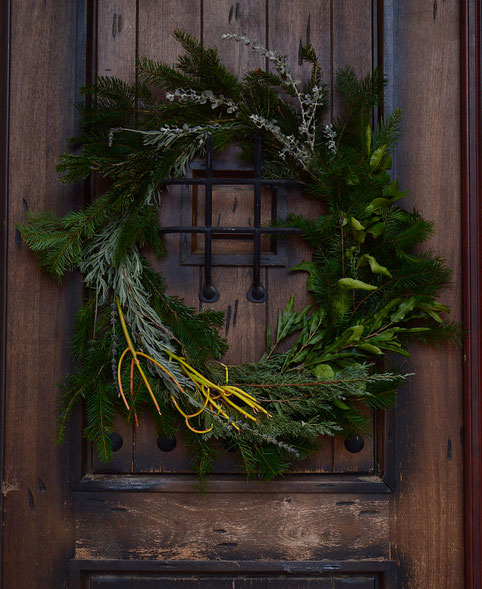 Weather Diary: Fair; High: 78 F (26 C)/Low: 49 F (9 C); Humidity: 7% - 34%