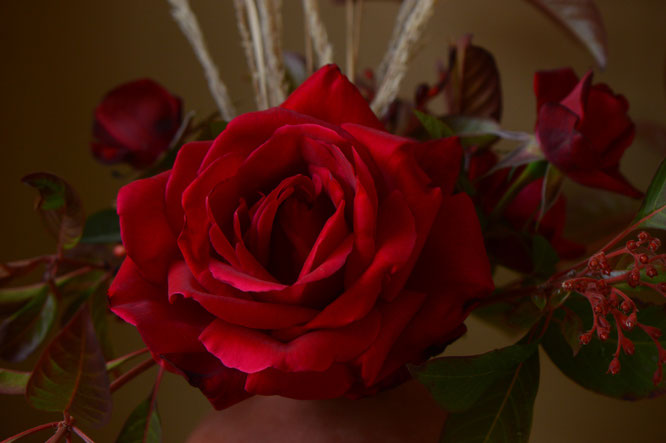 A red rose for Christmas...
I had available a perfect (and enormous at five inches across) bloom from "Mister Lincoln", as well as much smaller flowers from the miniature rose "Daniela".  So I decided to make an all-red bouquet using the roses, as well as red and russet foliage from Hamelia patens.  All the red tones are accented only with the pale feathers of Muhlenbergia lindheimeri "Autumn Glow", now drying on their long, crisp stems.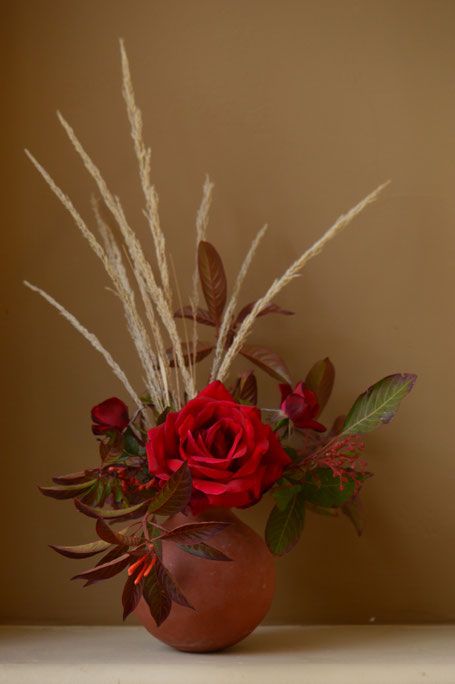 While the cool temperatures we've been having have left the more exposed tropicals rather unhappy, the roses are thriving.  They do love the warm days and near-frosty nights!
I wish I could post the scent, Mister Lincoln's other beauty.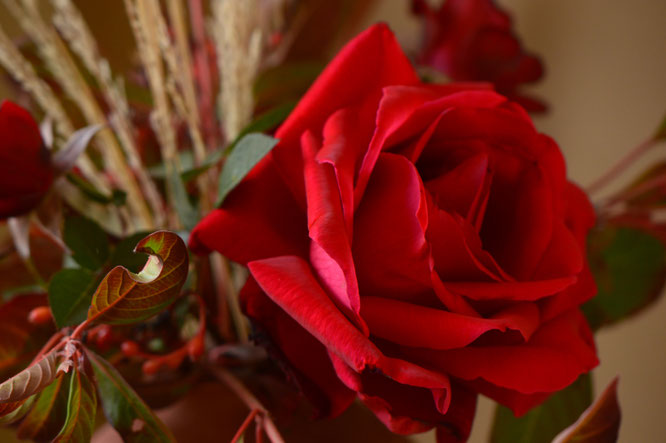 Daniela has also come into its own with the change in weather.
I love to combine the two!
Hamelia patens still carries a few sprays of scarlet-orange flowers, but it was picked for the mahogany leaves, one of the few plants to supply autumn or, more accurately, winter color in this garden...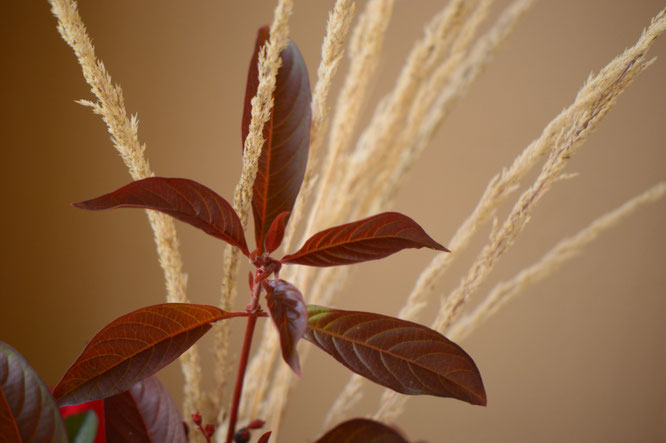 ...as well as fruits - a bit difficult to see, I admit!  These turn eventually from bright red to deep purple-black.  I've only just learned they are edible and come from the coffee family, Rubiaceae.  I'm not the sort that puts unknown garden fruits in my mouth readily, but eventually I will have to try these.  
I had first intended to use some white lantana, but it was among those plants damaged (very lightly!) by a few nasty winter nights.  Also, its scent is not particularly pleasant in combination with roses... in my opinion anyway!  I think the grass flowers were much more satisfactory!
The pot was handbuilt from red clay and used unglazed.  With use, it is holding water better - losing some of its porosity over time.  Who knew...?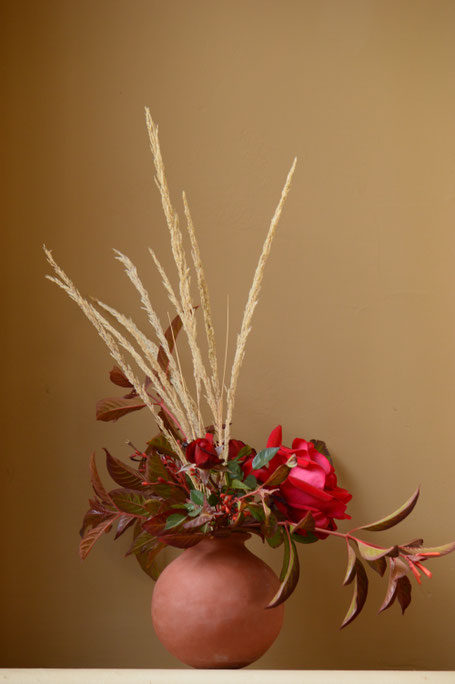 I hope all of you had a lovely Christmastime!
I have a New Year's resolution of posting the first IAVOM on the day instead of late...! ;-)  By then I think all of us will have settled into our new schedule.
There are plenty of lovely Christmas vases to see; do check Rambling in the Garden to enjoy them!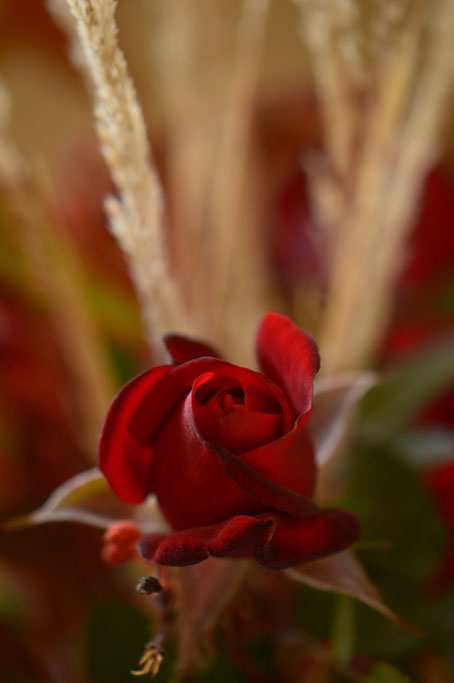 Weather Diary: Mostly cloudy; High: 67 F (19 C)/Low: 36 F (2 C); Humidity: 18%-56%