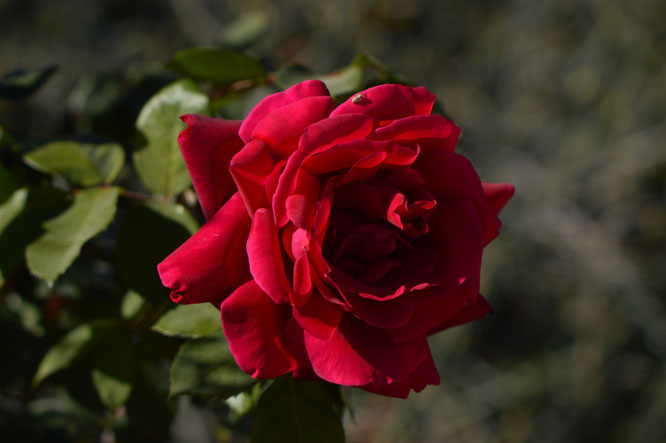 Since it is the end of the month, and even the end of the year, it is time to look again at what is really working in the garden.  I missed this month's Bloom Day so there is no full reckoning of bloom, but here are a handful of flowers whose presence has defined the garden this December.
Roses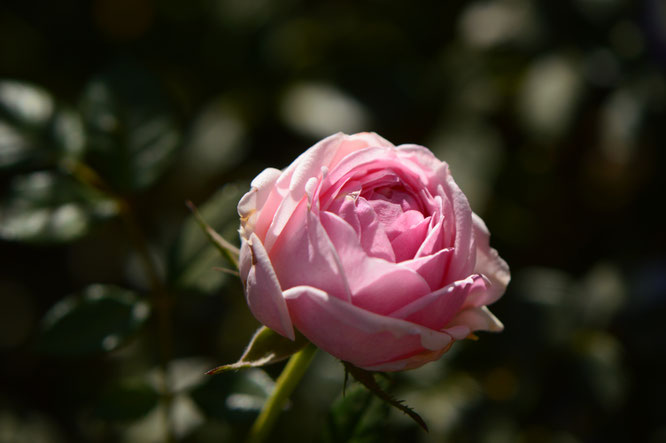 It is proving a fine season for some of the roses.  I have been leaving them to form hips as some protection against the chance of real freezing weather, and this encouragement to slow down has a way of separating rather drastically among the various types.  Primarily it is the light-on-their-feet, easily repeating varieties that are flowering now: the old hybrid teas and the miniatures.  The shrub roses, with their larger bulk and massive bloom, take longer to respond to changes in the weather and other conditions.  The exception has been William Shakespeare 2000, which has continued in flower fairly continuously since autumn.  The star at the moment is probably Mister Lincoln with its huge and hugely fragrant blooms, though the redoubtable lavender-colored miniature - the one with blooms brushed in red, which makes it look like a minuscule version of the old "Paradise" - is a mass of flowers.  But there are others as well...
Lavenders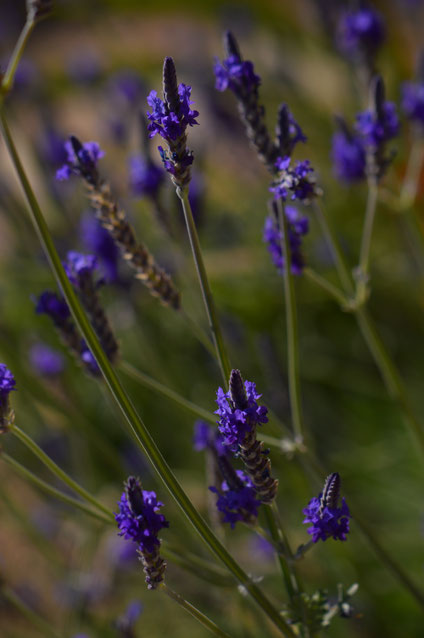 All the long-blooming lavenders are thriving now.  In my garden, this turns out to mean everything except the Lavandula stoechas varieties, which are decidedly spring-flowering.  "Everything else" includes (clockwise from upper left) L. x "Goodwin's Creek Gray", L. multifida, L. dentata, and L. x intermedia.
If you look closely, you will see that each of the photos below has at least one bee in it.  They adore the lavenders.  Click on any photo to create a slideshow - or to count bees!
Tagetes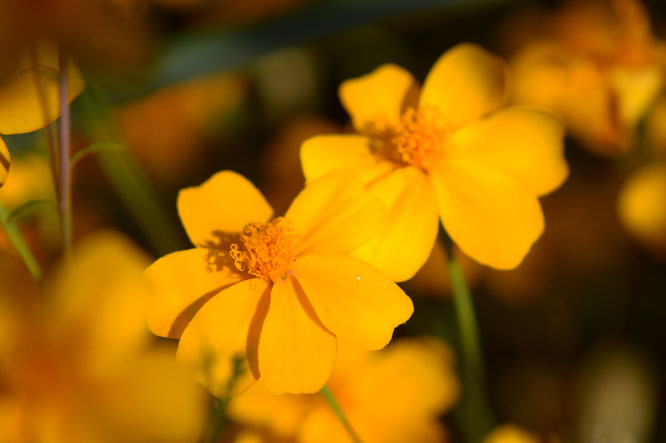 I added Tagetes x "Gold Medal" last autumn, and it has rapidly become a stalwart in the East Border.  It continues to be loaded with bloom, drenched in brilliant golden-yellow flowers.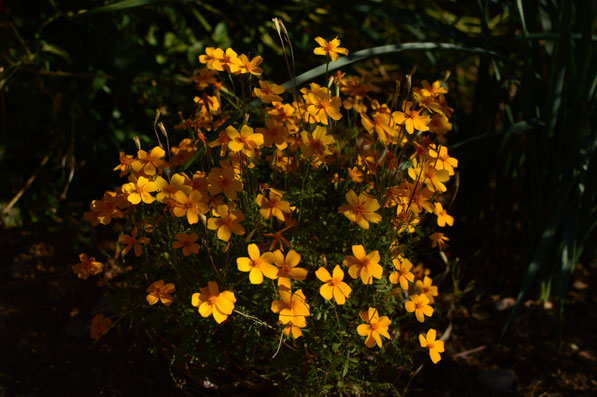 Asclepias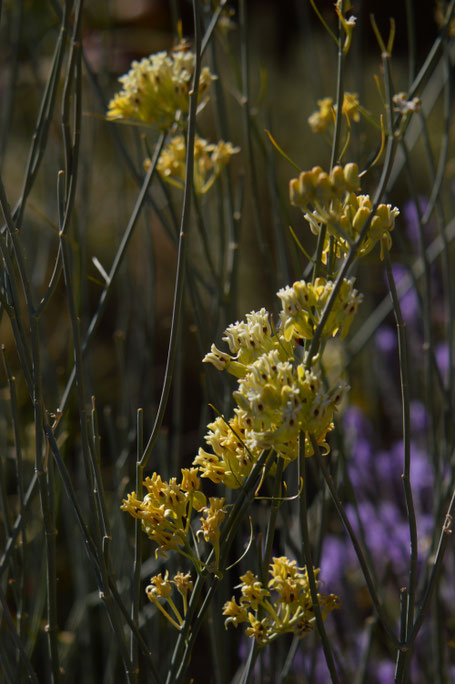 Asclepias subulata is a surprise addition to the list of favorites.  It is flowering heavily right now, according to its lights.  This means big clusters of those unusual creamy-white blooms, set at large intervals on the bare stems.
Narcissus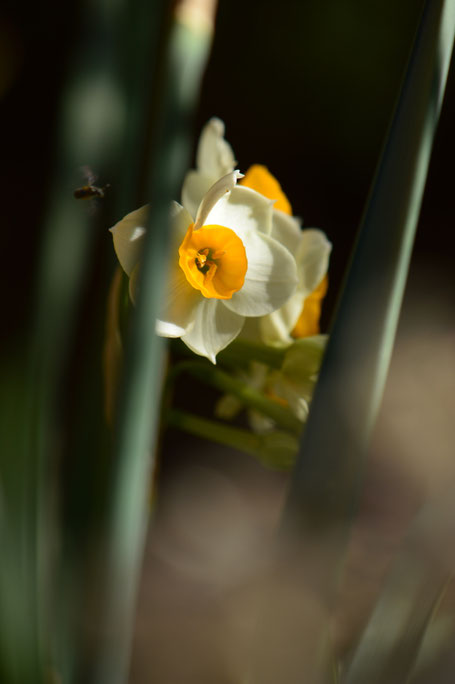 Lastly I am happy to add narcissus.  For the first time I have them flowering freely before the first of the year.  These are all from the "Autumn Colors" group.  They are feast for the nose as well as they eyes!
So there is my listing of five, depending on just how one counts!  This is the post for favorite blooms, to be linked to Chloris's ten for December.  Next post will be a look at a couple of non-flowering favorites for the month.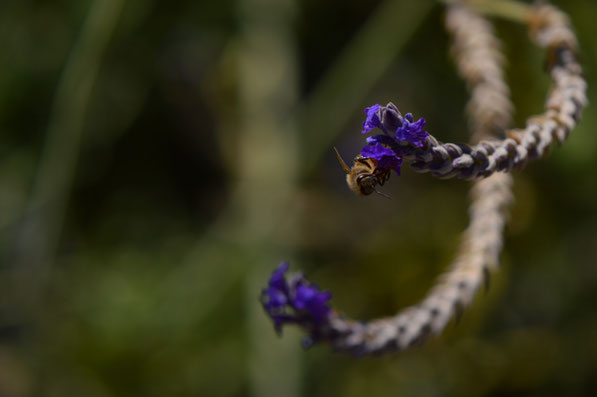 Weather Diary: Fair; High: 74 F (23 C)/Low: 38 F (3 C); Humidity: 11%-48%