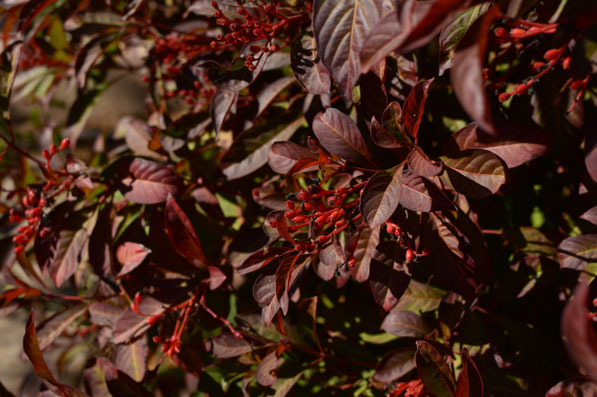 This post is a sort of visual fireworks from the small, sunny garden.  
There is no doubt that Hamelia patens is spectacular in December.  The show starts late as there is no frost to trigger it (fortunately, as this is a true tropical shrub); but when the leaves do turn, they are delightful - a rich, mahogany red that shows well in our strong sunlight.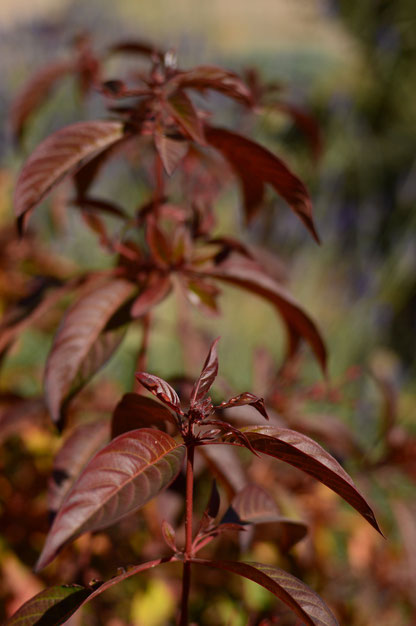 It's not just the leaves; there are also the bright red fruits...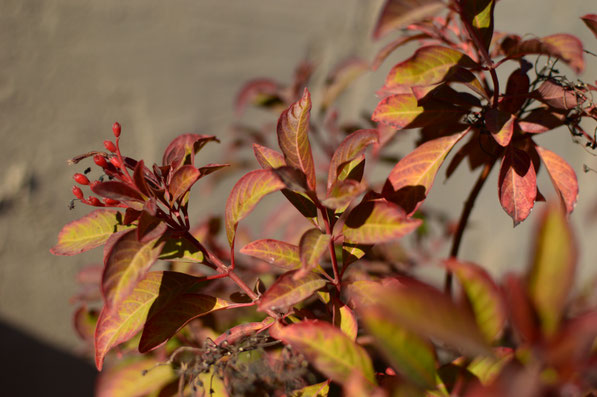 ...and still a few flowers.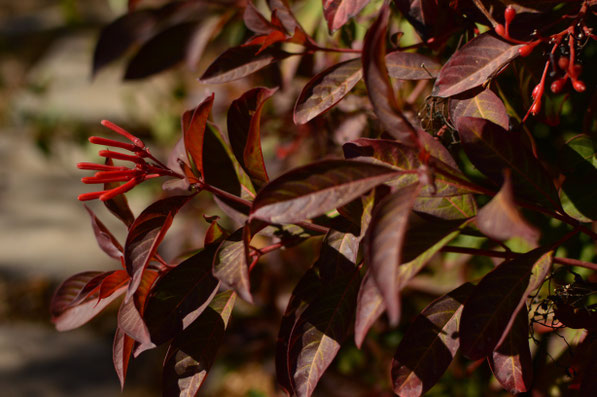 The whole bush has turned various shades of mahogany...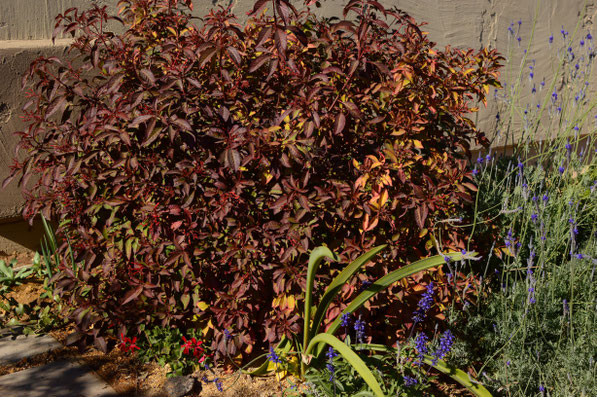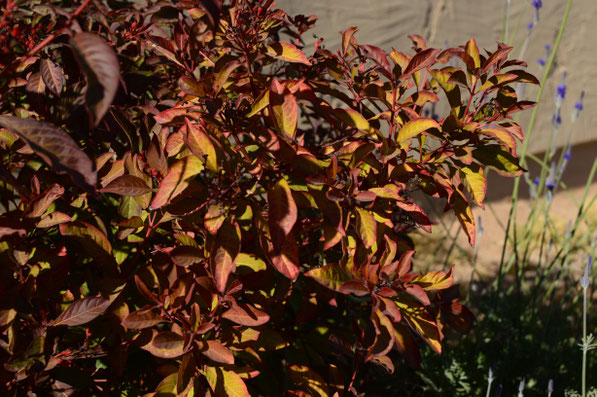 With its size, it dominates the top of the North Border, though nearby Lavandula multifida helps keep it in scale.  The lavender and the smaller Salvia farinacea keep the spot supplied with blue nearly year-round. For a little more red in spring, there is a Hippeastrum.  And at the Hamelia's feet I recently planted out the ivy-leafed geranium I managed to carry through this last summer.  It won't get very big before next summer, when it must be dug and potted up for a quick retreat indoors.  But it will supply a little extra interest when the Hamelia goes through its wan phase in late winter/early spring.  By then, it deserves a rest, having provided color, one way or another - flowers, leaves, and fruit - from June through January.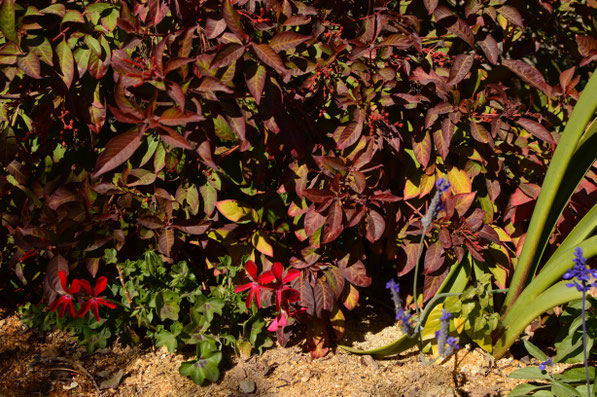 One other plant richly deserves mention as the year turns.  Euphorbia tirucalli "Sticks on Fire" is another very exotic take on winter color.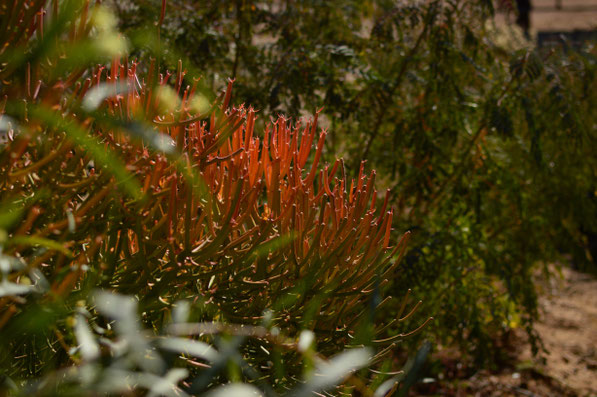 It is getting pretty large now.  I like the way it combines with the early bloom of Senna nemophila at the back of the border.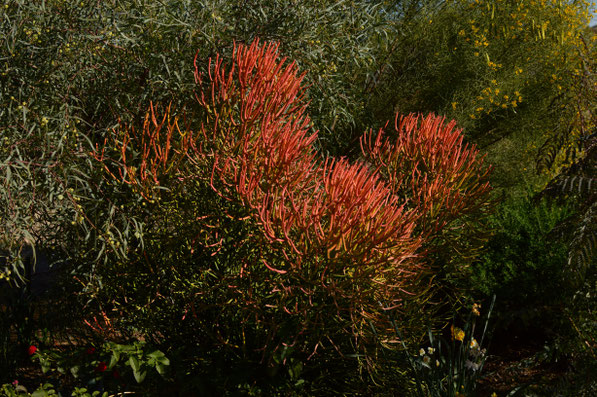 Do you get the idea that I like orange and red?  I do - especially in this garden, where they seem very much at home.
Posting just as the year turns and we all begin to discover what our gardens do in 2018...  
Wishing you and your gardens all the best!  Happy New Year!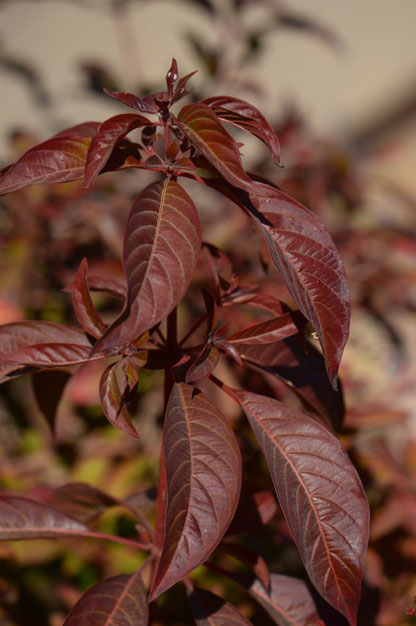 Weather Diary: Partly cloudy; High: 73 F (23 C)/Low: 39 F (4 C); Humidity: 17%-52%