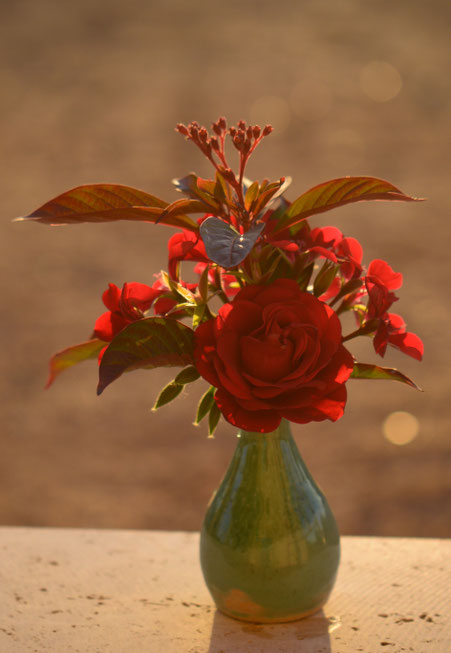 Unlike in so many places, the weather has been simply lovely here lately.  Sunshine and pleasant temperatures have followed our little rain (more please!), and yesterday I kept my Monday vase (thank you, Cathy!) outdoors for pictures.
It was, of course, Garden Bloggers' Bloom Day, and though I had hopes of getting both posts up in the same day, I didn't quite manage.  But I did make up the vase, just as the sun turned golden in the late afternoon.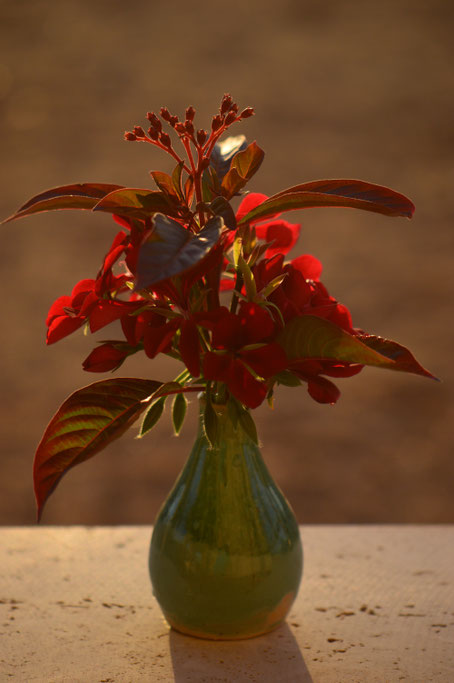 It is all in red.  It was actually the pelargonium flowers that started it.  The small Pelargonium peltatum that I salvaged from the sales rack last summer is flowering its heart out under the Hamelia bush.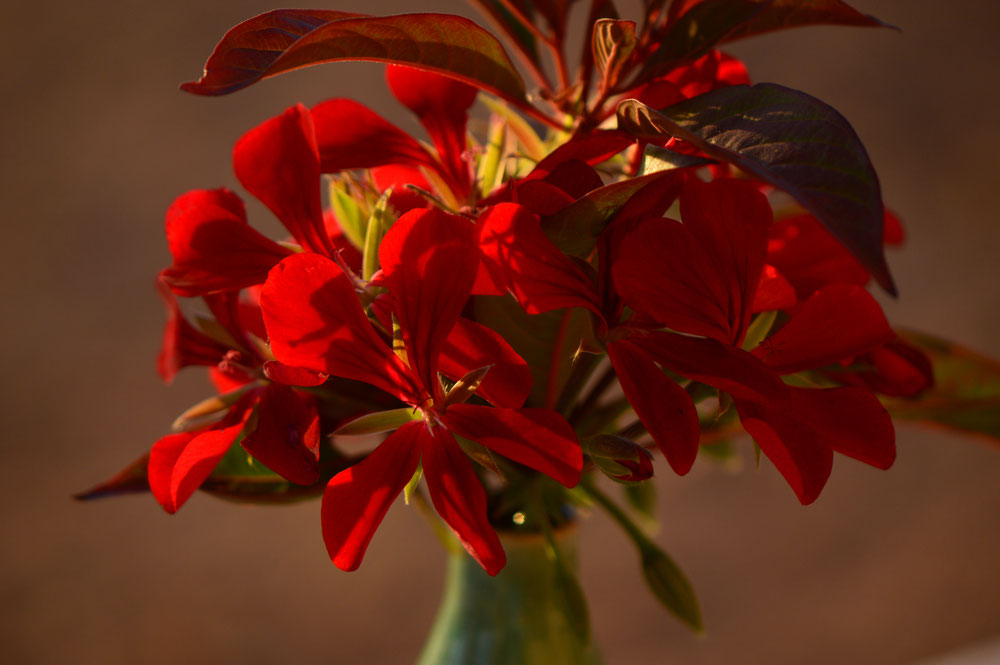 So of course some Hamelia foliage came along too.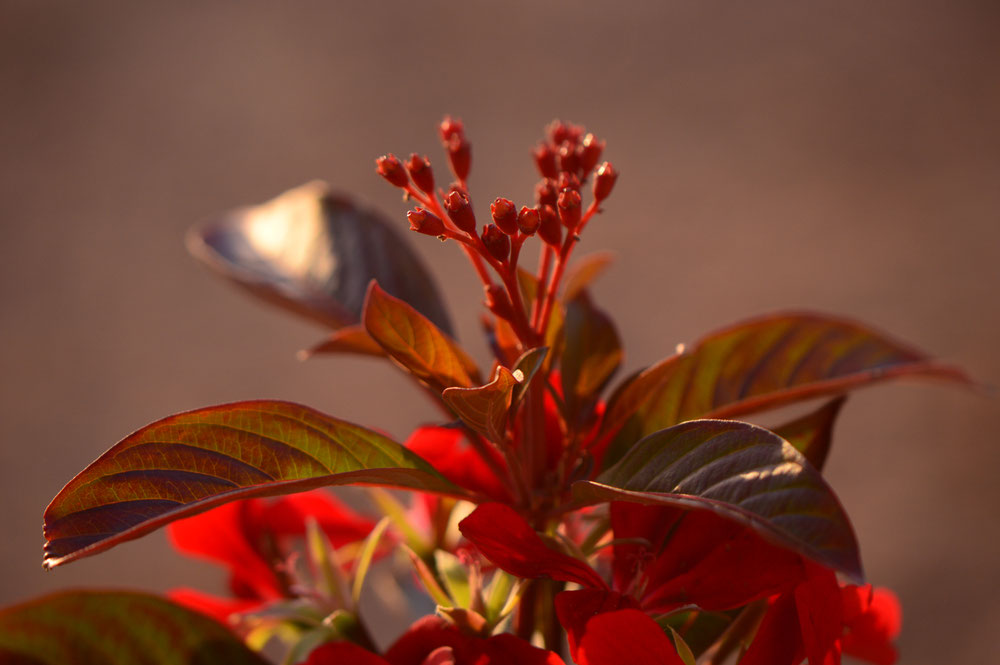 They looked perfect together, just the two of them, but I couldn't resist adding a small rose from 'Daniela'.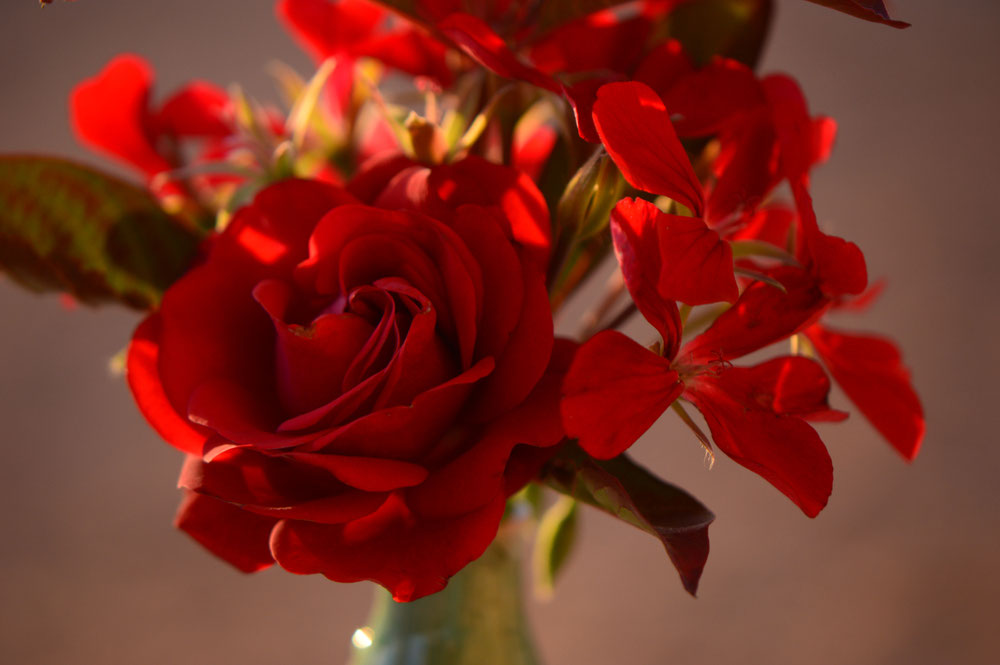 All the colors are actually a good deal more ruby red than these pictures show; the evening light painted everything golden.   
I wish I could send a little of this warmth to all of you in the frozen and gray north!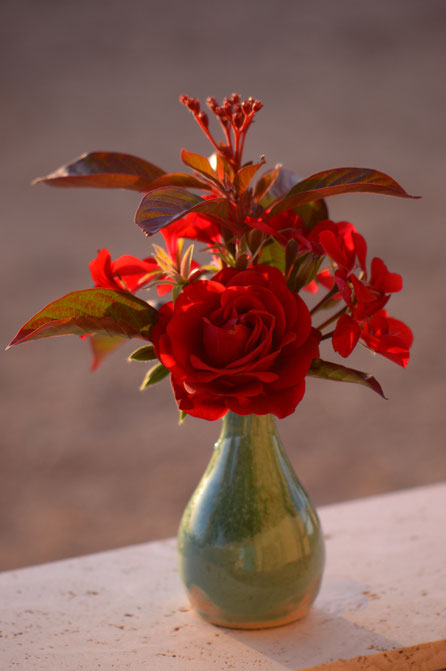 Weather Diary: Sunny; High: 72 F (22 C)/Low: 47 F (8 C); Humidity: 20%-69%