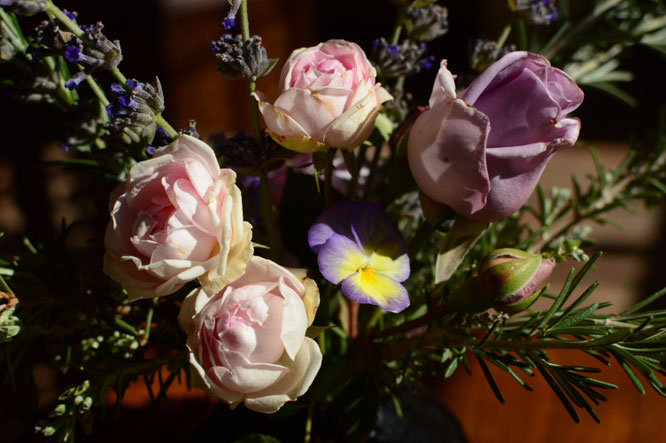 Today's vase is a mix of lavender and rose.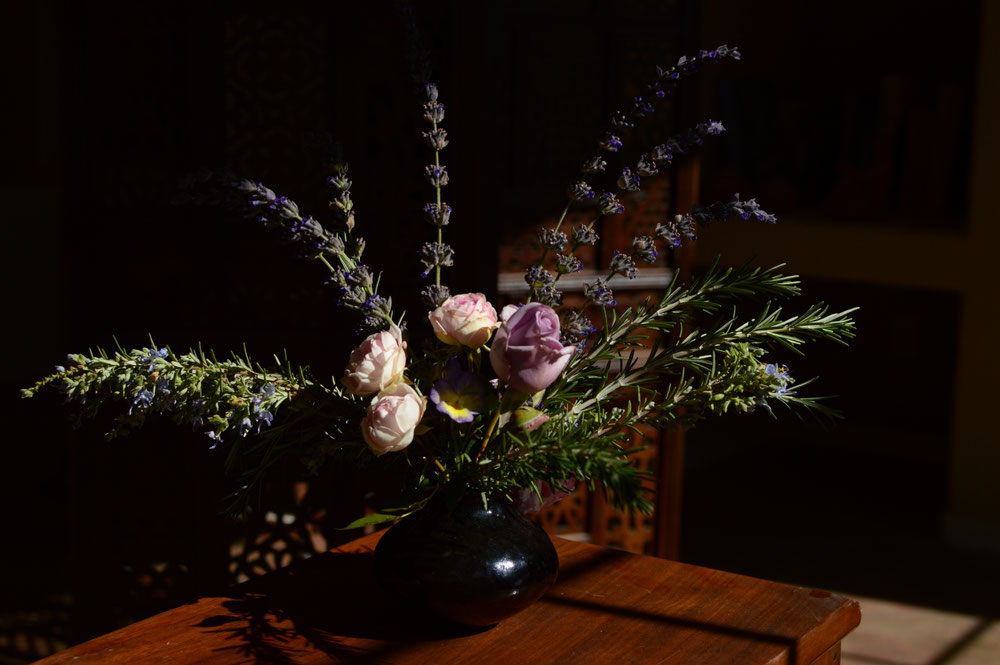 On one side, there is one enormous, ruffled bloom of 'James Galway'...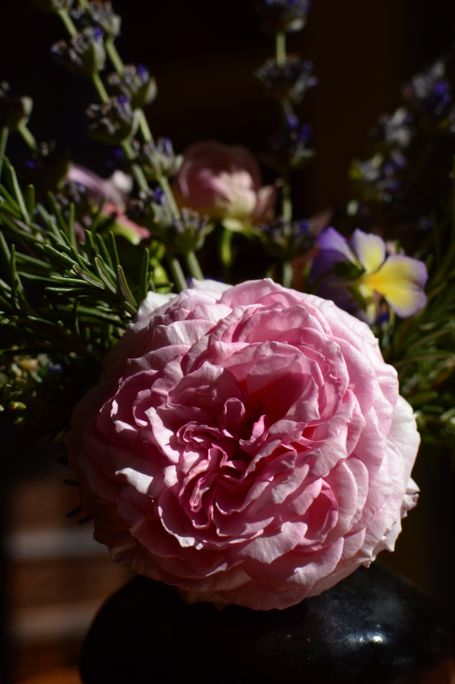 ...and a cluster of miniature pink roses with the cool hues of 'Sterling Silver' on the other.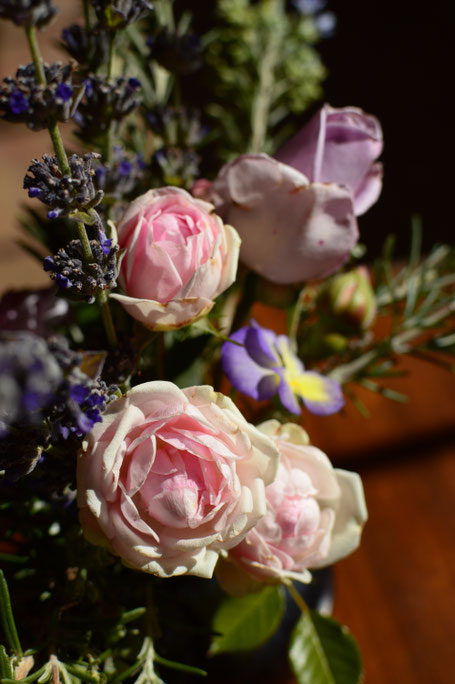 A few violas were added to the mix with a good deal of flowering rosemary and, of course, stems of lavender from the magnificent Lavandula x 'Goodwin's Creek Gray.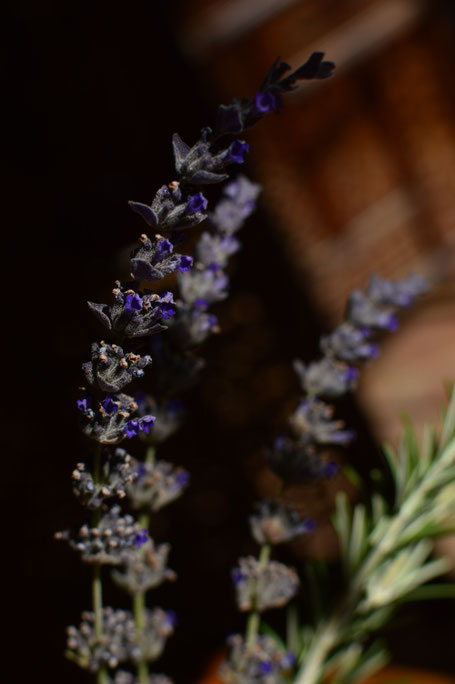 There is plenty of fragrance in a bouquet like this, but the most strongly scented flower it contains is 'Sterling Silver'.  What a rose...
Happy IaVoM!  Thank you to Cathy at Rambling in the Garden for hosting!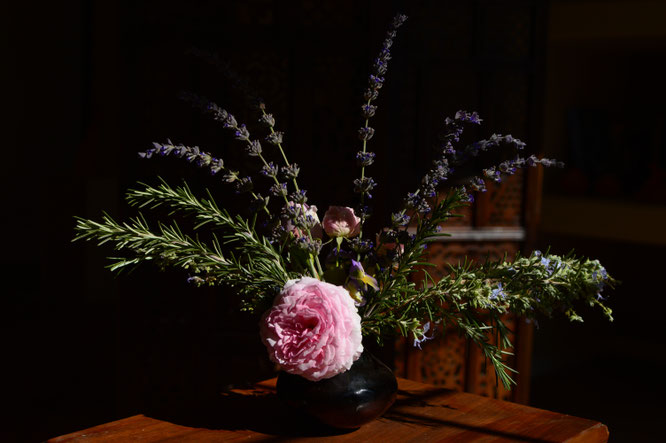 Weather Diary: Fair; High: ()/Low: (); Humidity: