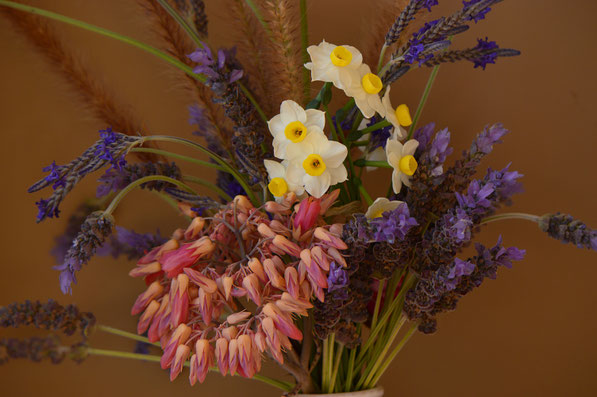 This week's vase is an admittedly odd medley of blooms - lavenders, narcissus, kalanchoe, and a small rose!  But they were all begging to go into a vase this week, so I decided to do my best with them.  They are all part of the exuberance of early spring in the desert garden.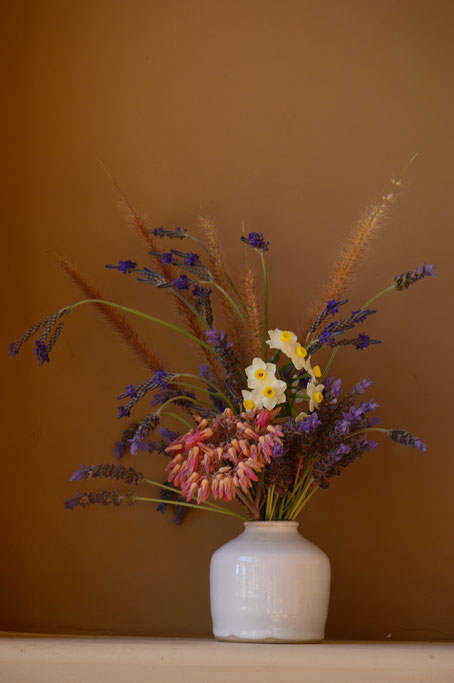 The pièce de résistance is the stem of Narcissus.  I rather expected to cut some last week, but I'm glad I waited as there are far more blooms filling in now.  This lovely and exceptionally fragrant narcissus was listed merely as "good scent Avalanche cross" by Bill the Bulb Baron, from whom I ordered it.  Despite its lack of a frilly name, it is a delightful addition and the bulbs have set bloom very freely despite our typically mild winter.  Stems have been very short, so I feel fortunate that I planted them right at the front of the border.  
The scent has been eddying around inside the house.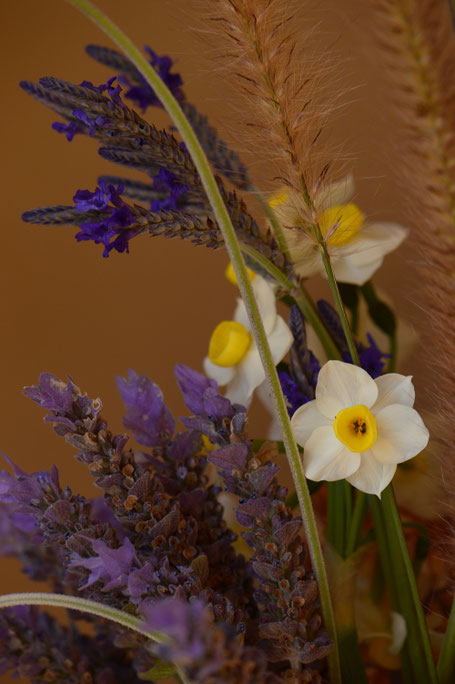 As you can see, it is certainly challenging to keep lavender out of my bouquets at present; there is just so much from the everblooming species.  I was able to gather handfuls of flowering stems from both Lavandula dentata and L. multifida.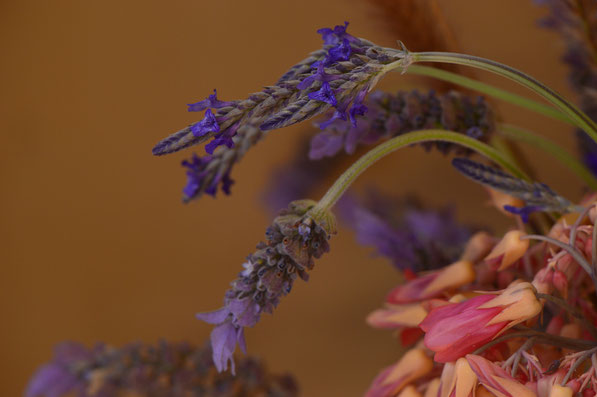 Kalanchoe x "Pink Butterflies", which I planted for its exquisitely variegated foliage, has been in bloom for many weeks now, and I finally went ahead and slipped a stem into this vase.  What a lot of flowers from a single stem!
"Pink Butterflies" is one of the few unarmed succulents that grows well in the borders for me.  I think more experimentation with Kalanchoes is in order.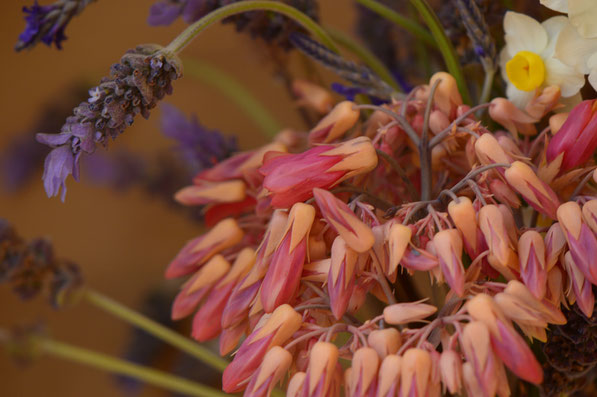 With a big splash of butterfly pink, there was every reason to add one of the many blooms from the lavender and pink miniature rose.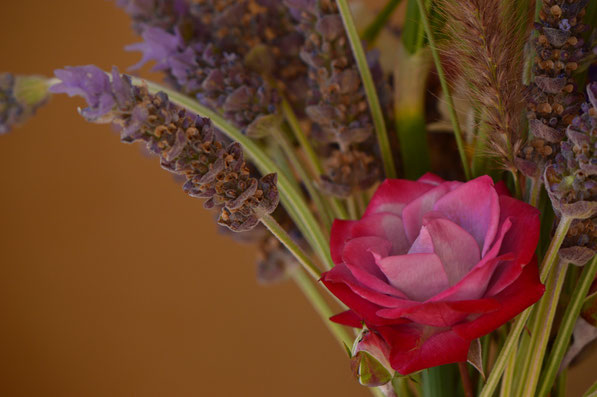 I slipped it into the back of the vase.
The pot is an older handthrown stoneware piece I made; the white of the glaze is supplied by the traditionally used tin oxide.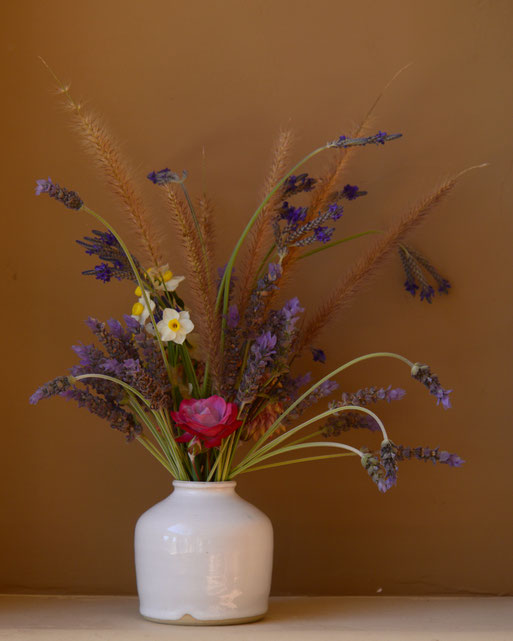 A note to those of you who have commented on my recent posts: for some reason my comments section keeps resetting itself so that URLs can't be added.  I've got it set correctly as I finish this post... I can only hope it stays that way!  
Also, apologies for my very late replies!  For anyone who suspected I was out working with the new horses - quite right...  My little buckskin mare, Bonita, is requiring extended training sessions right now as she settles in.  She has found her new surroundings and her new human to be all a bit much for the nerves, and she is the sort of horse that freezes up under pressure.  So we are working through all that, and it takes time, but it's very rewarding to see her responding well!  Hopefully we will be able to cut back our extra long sessions soon...
Finally, thanks, as always, to Cathy for hosting the wonderful In a Vase on Monday at Rambling in the Garden!  I certainly did quite a bit of rambling about among the borders for this unusual vase!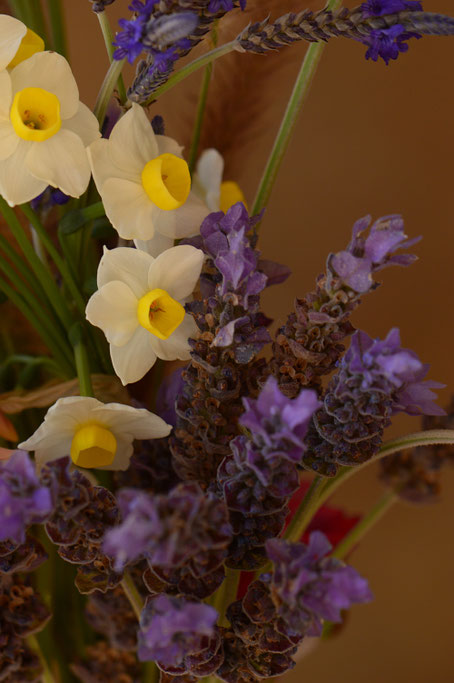 Weather Diary: Fair; High: 81 F (27 C)/Low: 47 F (8 C); Humidity: 36%-44%