'Can you do Addition?' the White Queen asked. 'What's one and one and one and one and one and one and one and one and one and one?'
'I don't know,' said Alice. 'I lost count.'
'She can't do Addition,' the Red Queen interrupted.
As January turns into February, I decided to post some favorites from the past few weeks. It's a bit late for Chloris's meme, and in no way do the flowers add up to ten, or even five, or any other official-looking sum.  But the idea was certainly sparked by the Ten Favorites at The Blooming Garden. 
So may I present...
First, the most characteristic plant for January in this garden: Senna nemophila, now grown to some seven feet tall - a lace of yellow bloom, pale green stems and dangling pods, the last because, unlike in previous years, it has already been blooming for well over a month.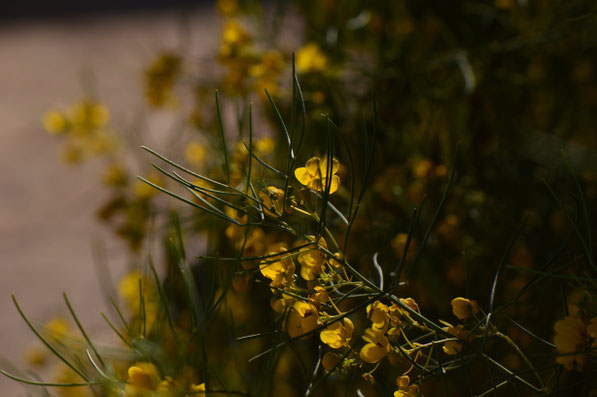 Then there is the singular beauty of Alyogyne huegelii, close kindred with the more usual brilliant pink and red hibiscus, but a celestial purple-blue.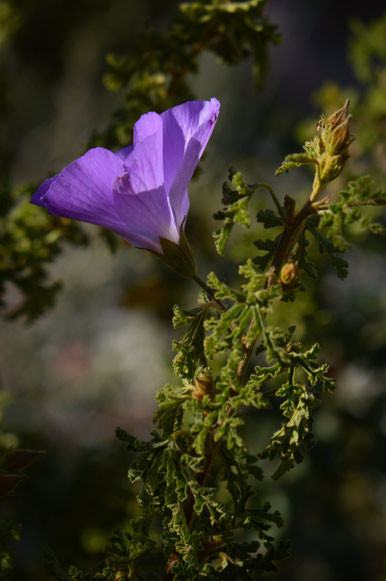 There are two varieties of narcissus in bloom at present.  One is the "good scent Avalanche cross" featured in my last post (background supplied brilliantly by Tagetes x "Gold Medal").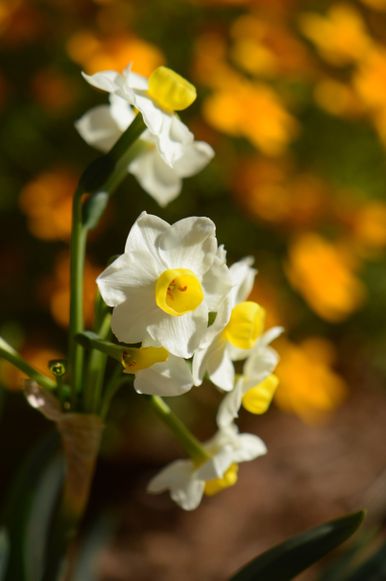 The other is Narcissus x odorus, with color similar to the old Queen Anne's Double Jonquil (Naricissus x odorus plenus), but blooms of a delightfully wispy single form.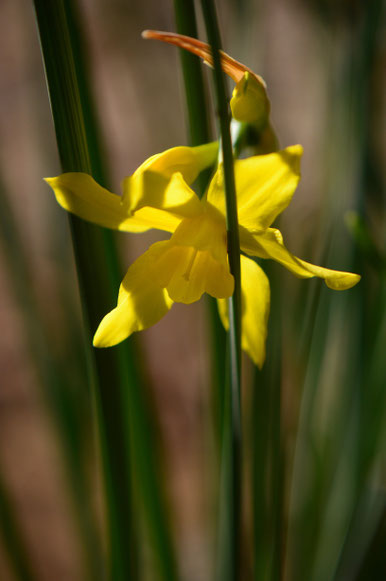 Calliandra californica "Baja Red" features all too seldom in my posts, mostly because it receives too much shade (yes, seriously!) in the very center of the Central Bed, leaving it gangly and rather spare of flowers.  But it is doing its best to flower despite adverse conditions, and its brilliant brushes are worthy of mention this month.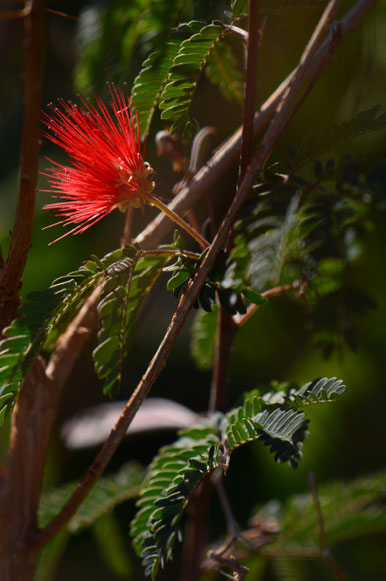 A big surprise this winter has been the arrival of flowering stalks on Kalanchoe x "Pink Butterflies", and the beauty of their flowers. The best went into my last vase, but altogether it makes a unexpectedly pleasant addition to bloom in the south border - not just for its foliage, as I supposed when I planted it out.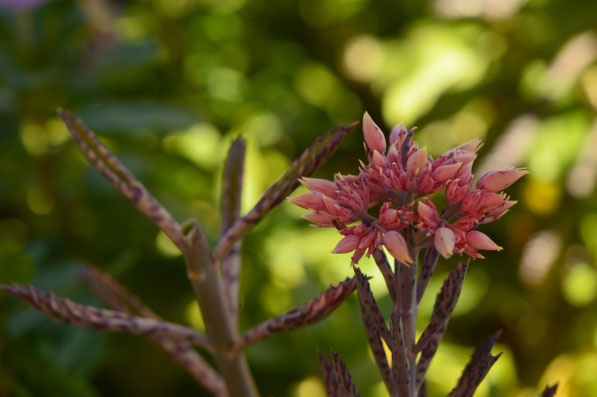 Lastly, the deep crimson flowers of a simple Pelargonium peltatum, blooming freely beneath the autumn colored leaves of Hamelia patens.  It's a combination I am liking surprisingly well, especially when combined with nearby Salvia farinacea (not visible).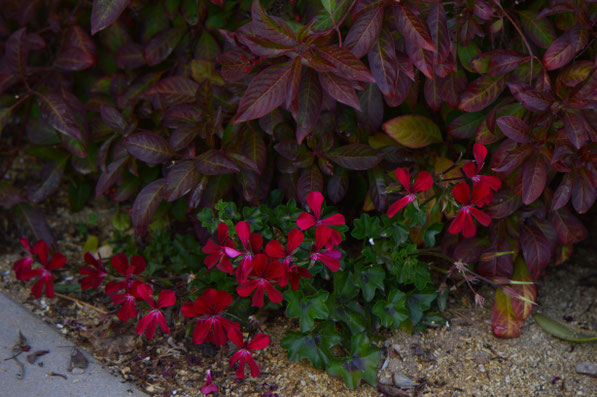 Six, is it?  Or seven, depending how one counts the narcissus...
Happy February!
Weather Diary: Fair; High: 70 F (21 C)/Low: 37 F (3 C)