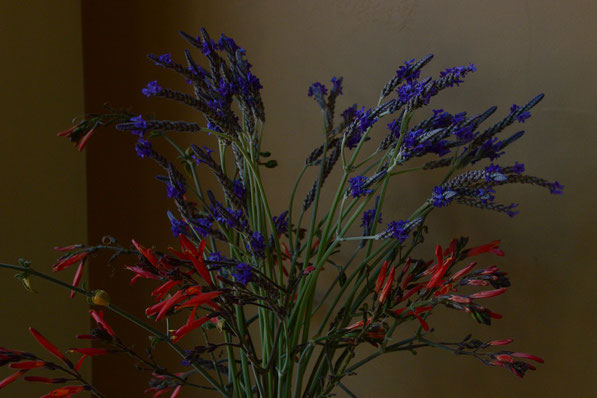 It was just two classic dry-country flowers for today's vase - one from the Mediterranean, the other a Sonoran native.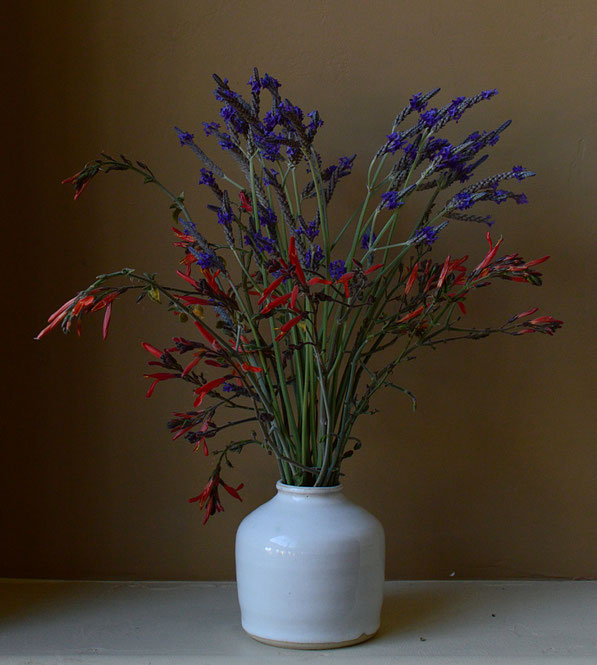 There is the purple-blue of Lavandula multifida...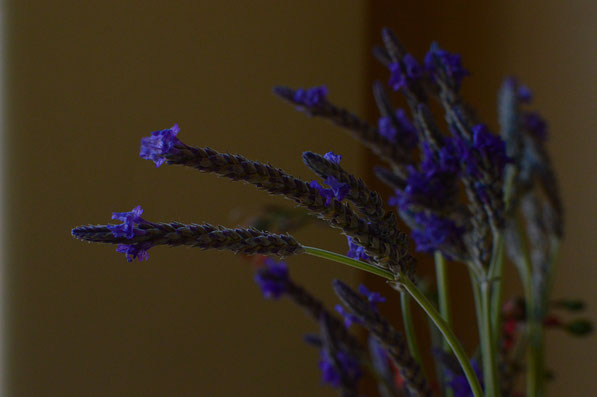 ...and the scarlet-orange of Justicia californica, known as chuparosa because the sipping hummingbirds find it delectable.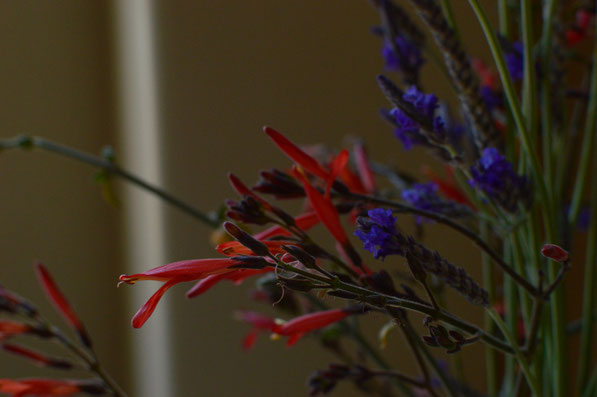 Both plants grow in the North Border and manage to bloom on little supplemental water, mostly just runoff from adjacent plants.  I suspect the chuparosa would actually bloom better in an even harsher situation.  As it is, it keeps attempting to spread throughout the border but has only now begun to really come into flower.
I used my white-glazed stoneware pot again this week because its simplicity seemed well suited to a vase full of only two kinds of flowers.  Also because there were quite a few stems to accomodate and those of the chuparosa are extra thick and succulent.
Thanks to Cathy for faithfully hosting In a Vase on Monday each week, to inspire us gardeners to bring some of the garden's bounty indoors!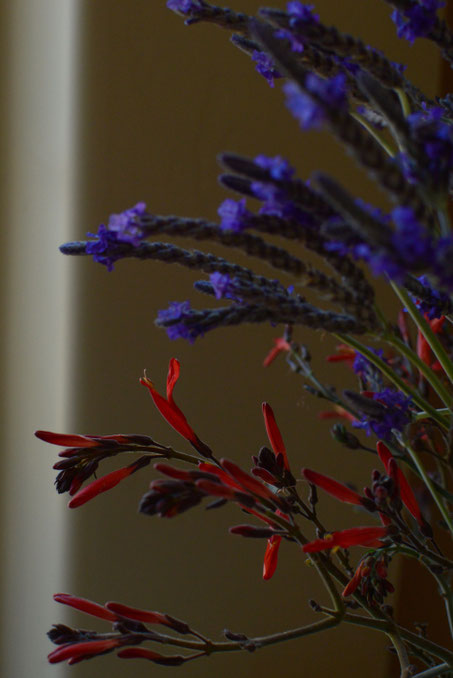 Weather Diary: Sunny; High: 75 F (24 C)/Low: 58 F (14 C); Humidity: 14%-42%