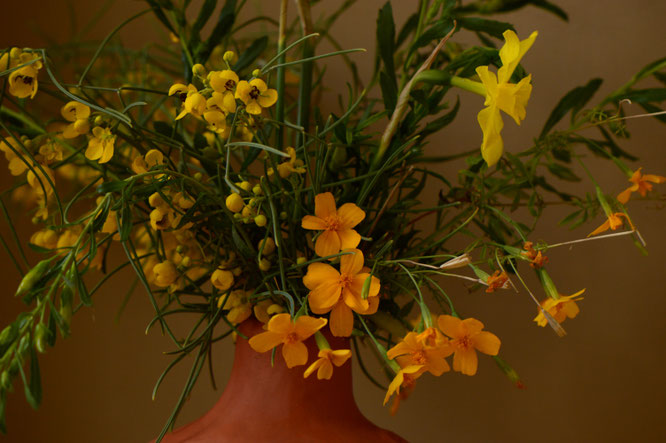 Today's vase belies the sudden drop in temperatures here, accompanied by sharp winds. It was warmer at midnight last night than it was at mid-afternoon today, and the temperature is expected to drop into the thirties (single digits Celsius) tonight - not something we've seen for some weeks.
However, the garden has plenty of sunny yellow flowers, most of them well-adapted to cold springtime. So I brought some of their sunshine indoors.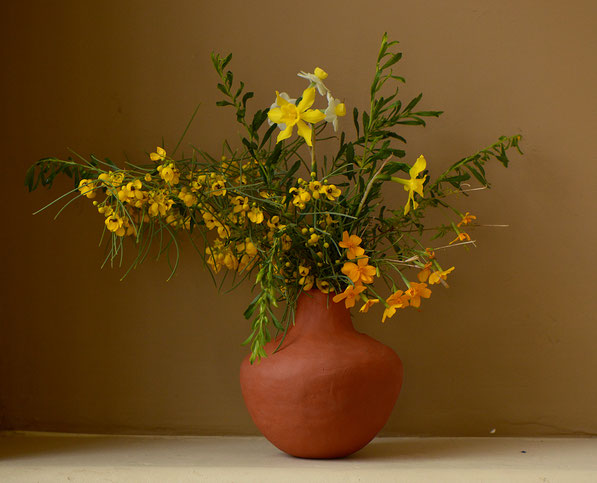 There are still masses of flowers on Senna nemophila.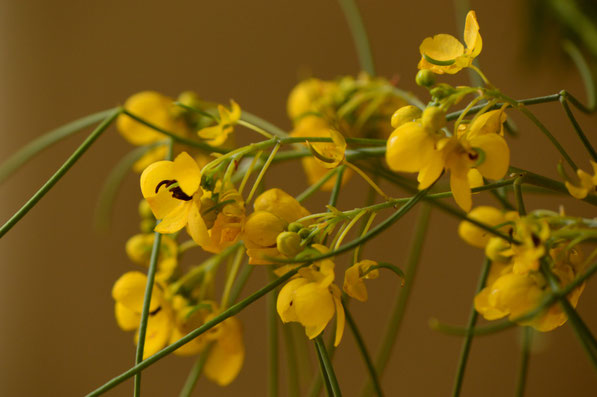 And two clumps of narcissus had fragrant bloom to spare.  On the left is N. x odorus, which is multiplying well after two years in the ground; on the right is an unknown paperwhite with yellow cups.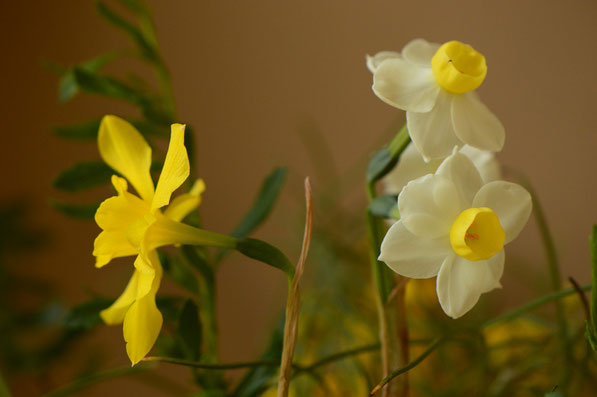 It's a pity I can't be sure what it is.  It has been reliable in bloom and growth and is quite pretty - just not the white/white variety I was expecting!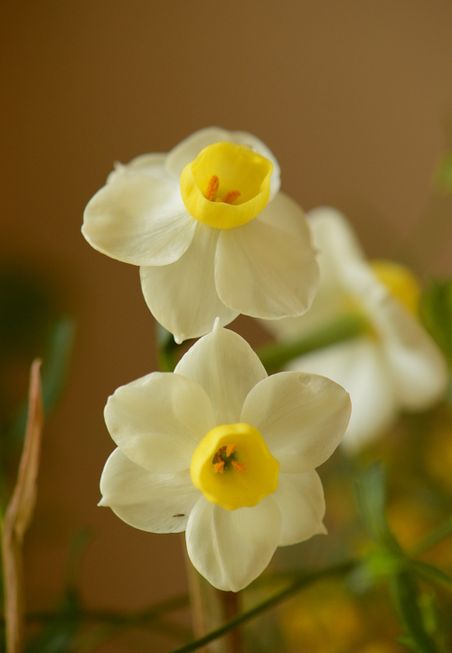 A touch of gold was added to the vase by Tagetes x 'Gold Medal'.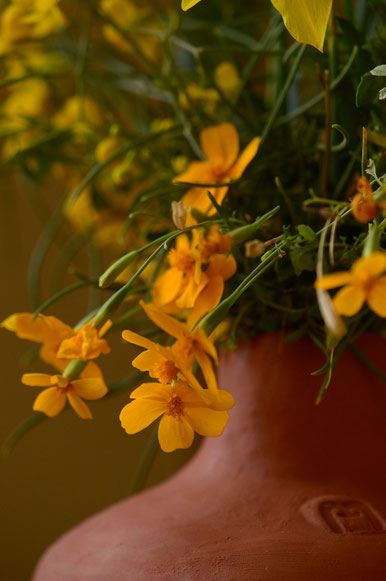 They are all quietly supported by the bright green foliage and pale green-yellow flowers of Eremophila x 'Outback Sunrise', which is now thriving, e.g. spreading rapidly and in need of a trim, in the East Border.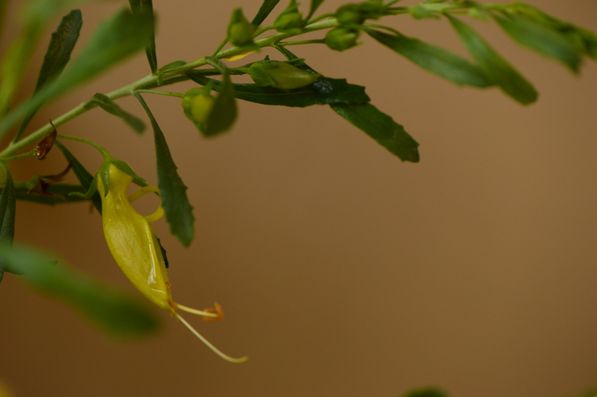 There was also a large yellow marigold, but it was too hefty and short-stemmed to work well, so I gave it to my sister, who slipped it into a vaseful of nasturtiums. 
I used one of my early hand-built vases, an ample size but with a narrow neck that helped support the slim stems of the various flowers.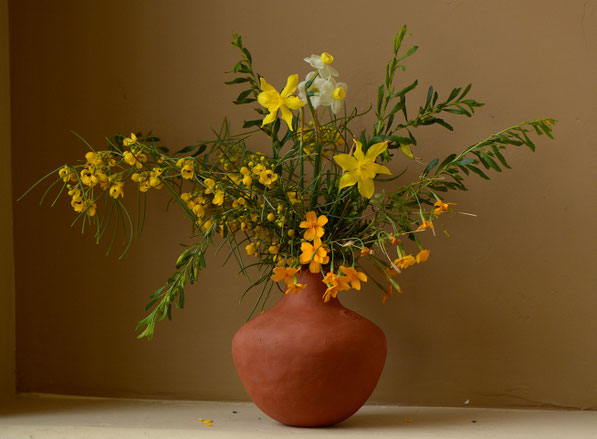 With weather veering toward spring across the northern hemisphere, there will likely be more vases on Mondays now as gardeners find more bits to bring indoors. Thanks to Cathy for hosting In a Vase on Monday to encourage us to bring inside some of the garden's bounty each week!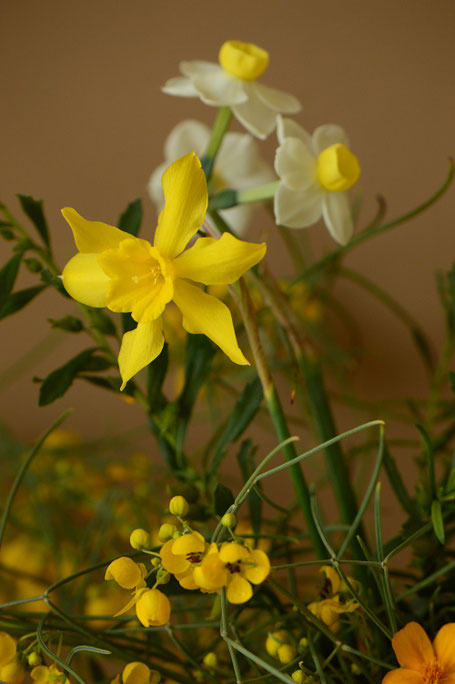 Weather Diary: Fair; High: 63 F (17 C)/Low: 53 F (12 C); Humidity: 12%-80%