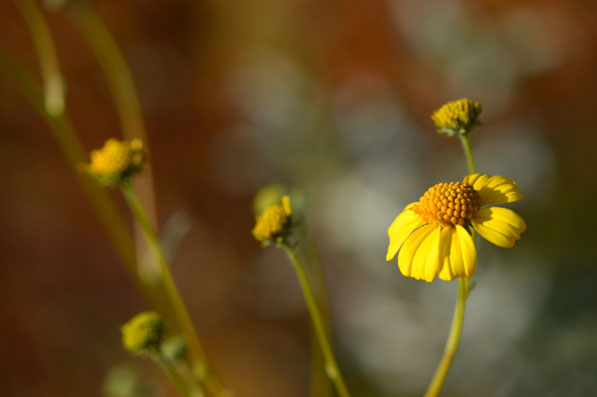 Encelia farinosa, the brittlebrush of the Sonoran Desert, is a perennial wildflower here.  Its golden springtime daisies are fairly certain to appear somewhere, whatever the weather has been, though they would be in greater abundance following a wetter winter than we have just had!  Just now they are flowering alongside the highway - and in my garden!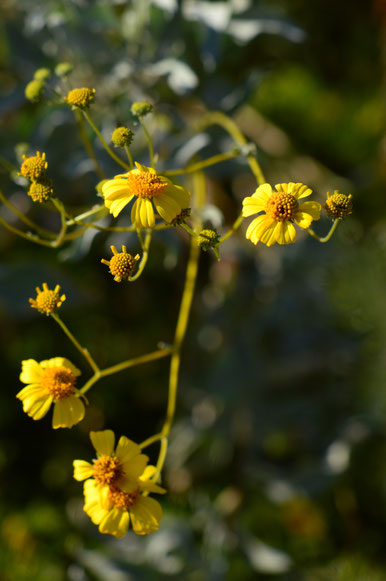 It's a bit rangy, not surprising given it is a wild thing that grows happily in roadside ditches.  But very pretty in its way, for all that, with brilliant yellow-gold flowers and pewter-white foliage.  The latter persists long after the blooms have fallen, making it an intriguing long-season addition to the garden.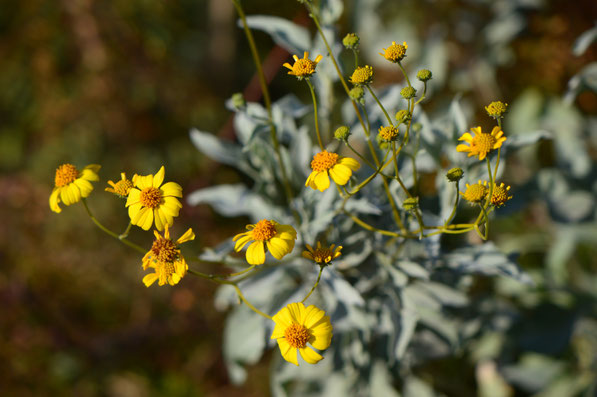 In the wild it generally goes more or less dormant during the fierce summer months, but should remain fairly fresh with the extra bit of moisture in the garden.  It is not a plant to be overwatered, however; and I've read that the leaves lose that silver hue if given regular moisture.  So it is a plant for the drier parts of a desert planting, and that is just where I have put it -- down at the bottom in the East Border.  So far it is thriving.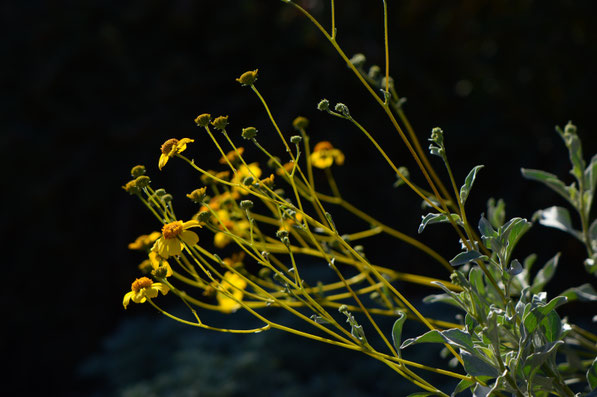 I had wanted to plant one for quite a while; but despite its prevalence in local roadsides, it remained elusive at nurseries.  I finally was able to purchase one last year, and this is its first bloom season in the garden.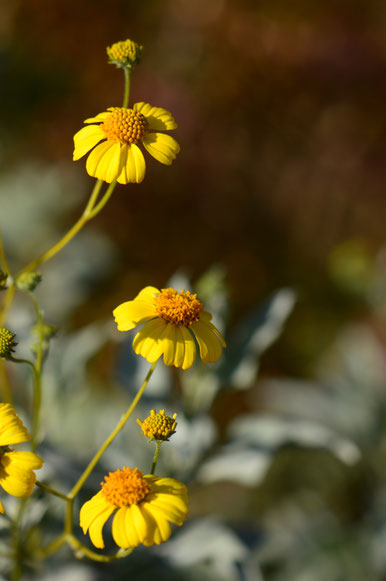 And flowering pretty freely for its first season!
And now a quick note about the blog, as this is the first time I have posted in nearly a month - very unusual for me.  I've been pretty depressed lately, what between national events and local attitudes, besides dealing with worsening health in my beloved fourteen and a half year old dog, Bella.  So I just disappeared for a bit from the blog.  I apologize especially to those of you whose comments I've missed replying to!  
I'm back for now because I love the blog and I've so appreciated the people that take the time to follow it. In the interests of keeping on, I think the pace and style of posting may be a little different for now, with more photo posts - something that keeps me enjoying life and the garden - and fewer meme entries.  At all events, I hope you'll continue to enjoy the blog as I do!  I love to share my garden with you!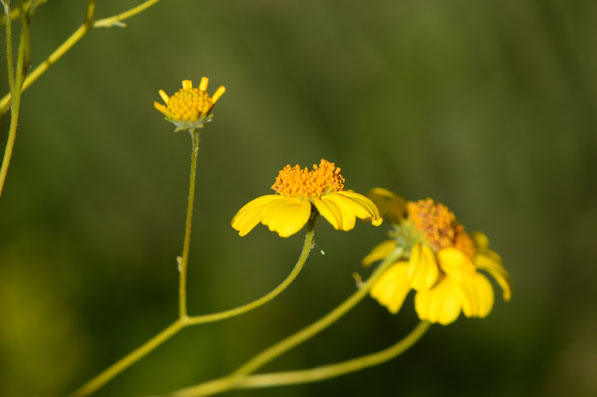 Weather Diary: Partly cloudy and windy; High: 74 F (23 C)/Low: 55 F (13 C); Humidity: 30%-43%