The season has stayed unusually cool this March.  I suppose it's for this reason that the transition to the flowers of late spring - usually a very marked transition - has not really gotten underway yet.  At present the garden continues to be dominated by two winter-blooming shrubs, Alyogyne huegelii and Senna nemophila.  
It's also the season for Lavandula stoechas, two forms of which are going ahead despite the cooler weather.  Top: L. stoechas "Blueberry Ruffles", bottom: L. s. "Madrid".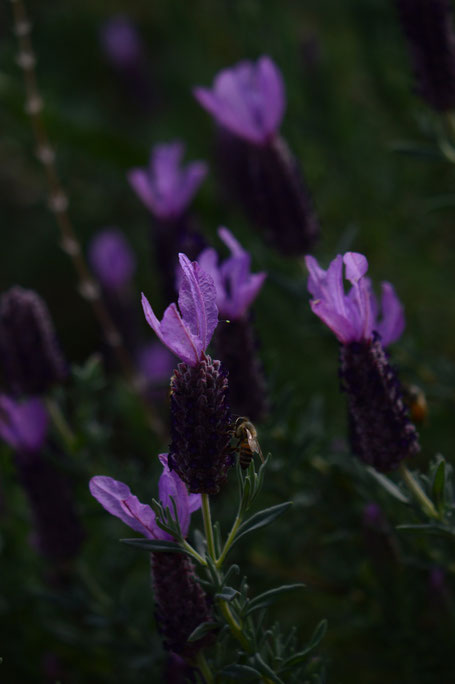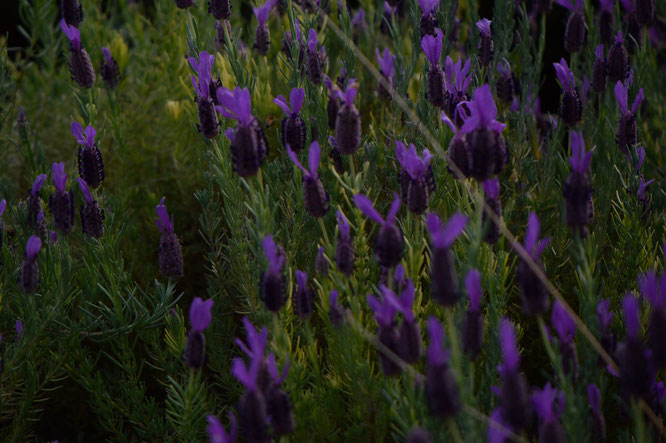 There are also other lavenders, L. dentata and L. multifida (with bee).
There are groundcovers in bloom: white lantana and, in a heavy flush of flowers, Eremophila x "Outback Sunrise".
Flowering succulents include a potted Mammillaria elongata, Kalanchoe x "Pink Butterflies", and Aloe striata "Ghost" against a backdrop of Euphorbia tirucalli "Sticks on Fire", one of the brightest things in the garden despite having no flowers!
In my last post I wrote about Encelia farinosa.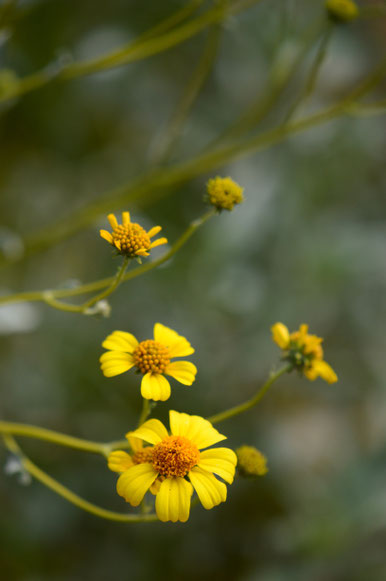 Another very special plant which has just come into bloom is Penstemon parryi, signature plant of spring in this garden.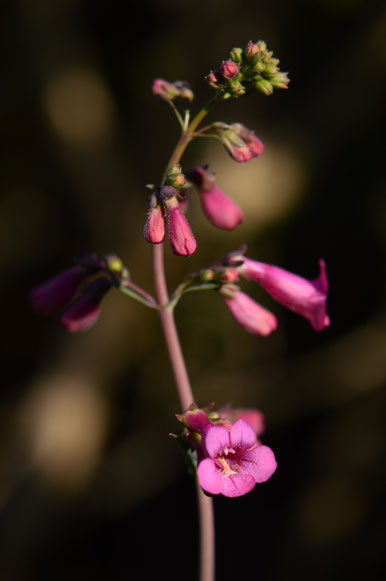 Several years of allowing Salvia greggi seedlings to grow, and encouraging the less common colors, has resulted in multiple plants with white flowers.  These range from the original plant "Autumn Moon", which is the source of the white coloration, to an all-creamy version, to one with pale lavender tones.
Another nearly everblooming Salvia is S. "Summer Jewels".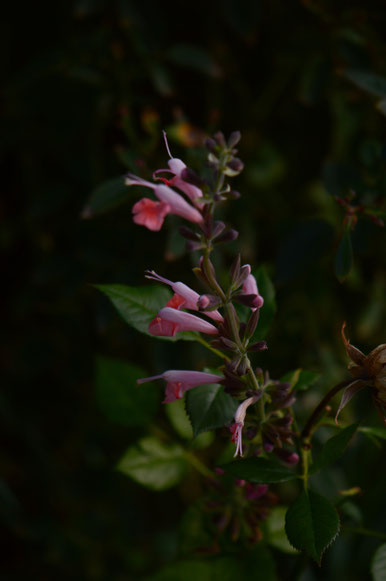 Among the other plants in flower, there are Tagetes x "Gold Medal", Calliandra californica, Justicia spicigera, and Justica californica...
...and, especially rich right now, the fragrant flowers...
...including the blossoms on the lemon tree.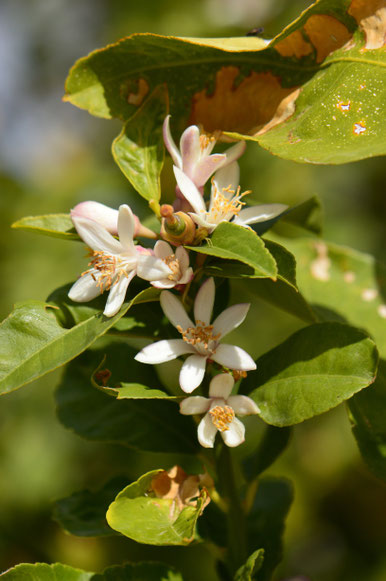 Weather Diary: Mostly clear, though we had a very light rainfall this morning; High: 68 F (20 C)/Low: 55 F (13 C); Humidity: 40%-59%