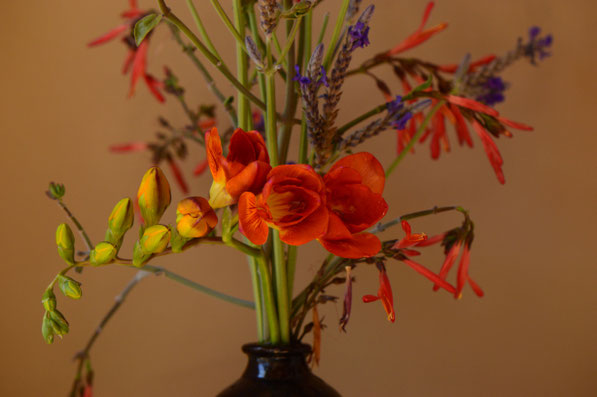 I used the combination of Egyptian lavender (Lavandula multifida) with chuparosa (Justicia californica) fairly recently, but I couldn't resist doing it again...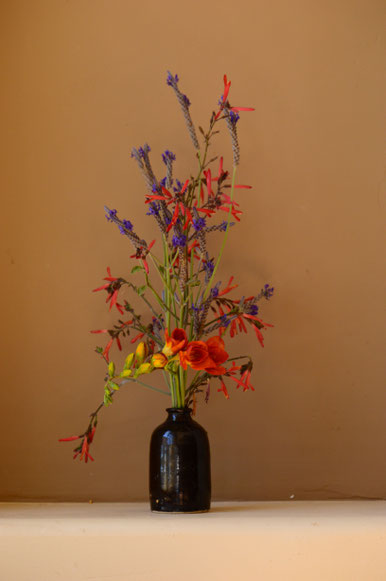 ...this time anchored with a first cluster of orange freesias.  The white species Freesia alba has been blooming for days now, but these bronze-orange flowers are the first of the florists' freesias to flower.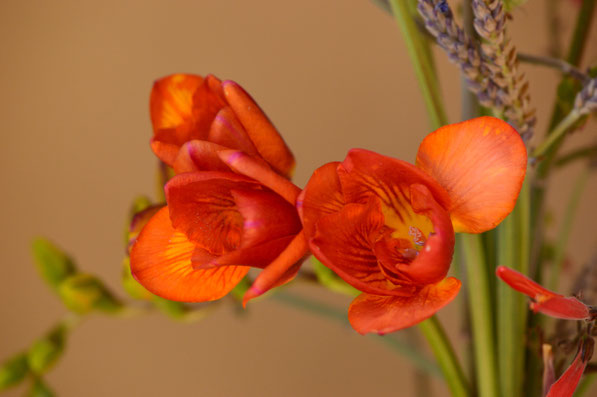 Despite my recent comment about not doing memes, I know I will miss Monday vases if I don't make them and post them, so instead I shall try to simply shorten my posts to keep things manageable.
Many thanks to Cathy at Rambling in the Garden for hosting In a Vase on Monday, which keeps us all cutting our flowers to enjoy them indoors as well as out!
Weather Diary: Partly cloudy; High: 74 F (23 C)/Low: 55 F (13 C); Humidity: 6%-43%