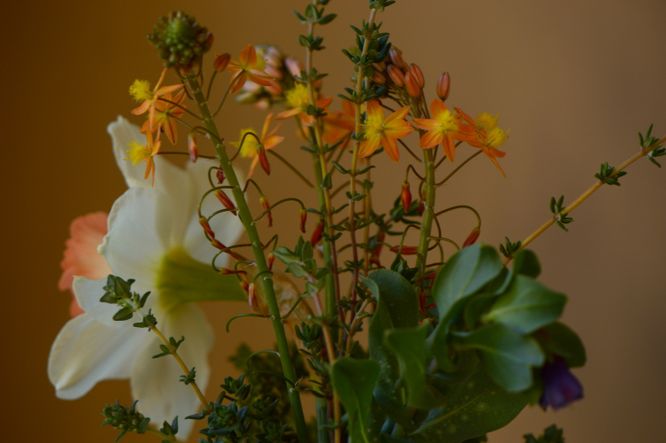 Not miniature, mind you, just small.  I wanted to enjoy the delicate flowers of Bulbine "Tiny Tangerine" without losing them in the mix.  It's hard enough outdoors, where their little fluffy-centered blooms have to compete with a zillion yellow blooms on Senna nemophila - above on the bush and below on the ground!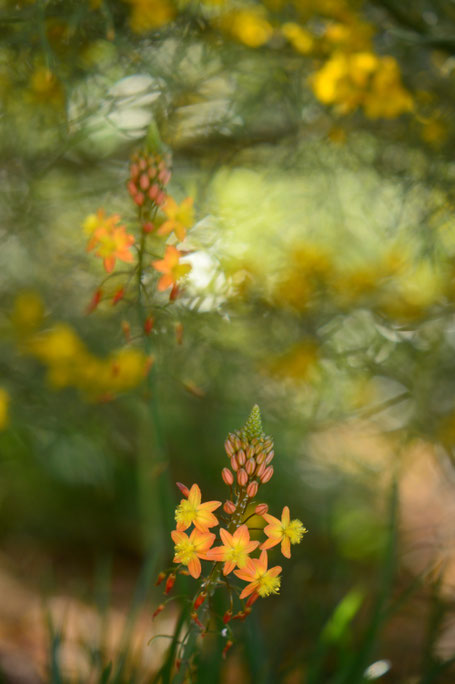 So I cut some for today's vase...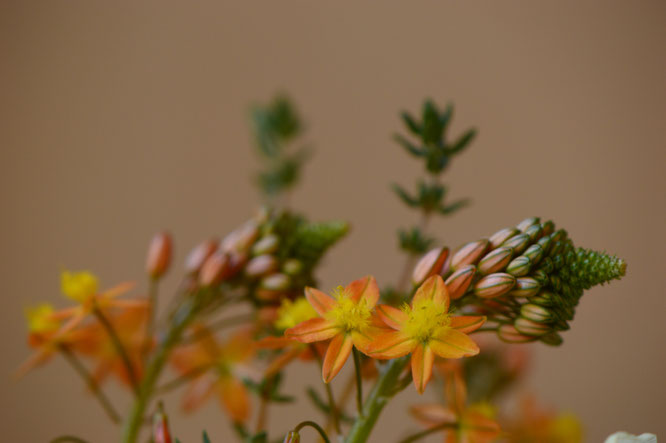 ...and added a daffodil as the centerpiece.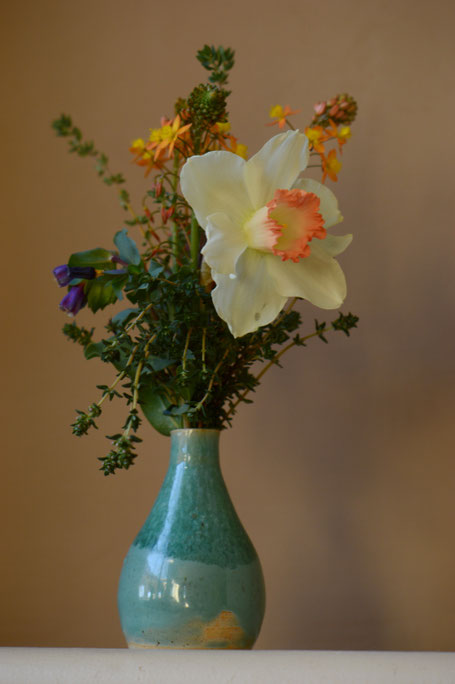 Narcissus "Pink Charm" was recommended to me last year by a Houston gardening friend as a good warm-winter grower.  It has lived up to the recommendation, just now coming into flower with what appears to be a good bud set despite our nearly frostless winter.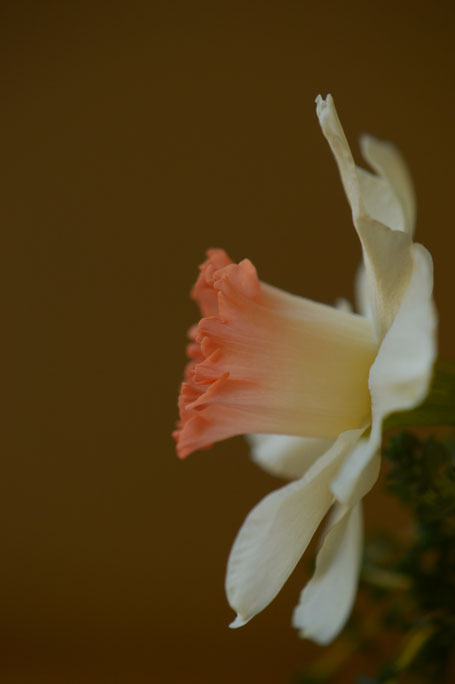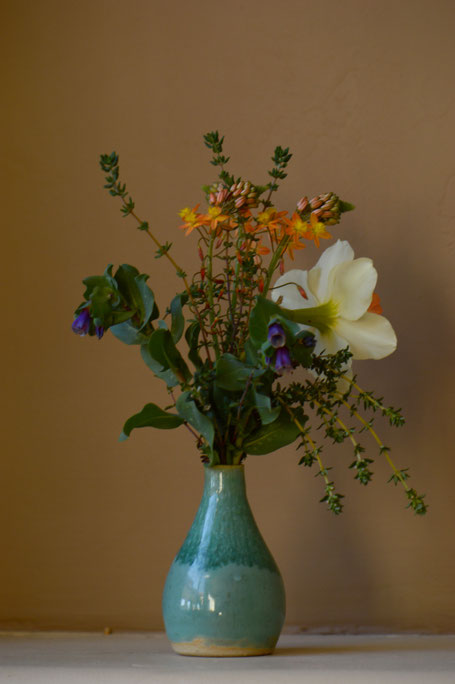 ...there is Cerinthe major purpurescens and thyme.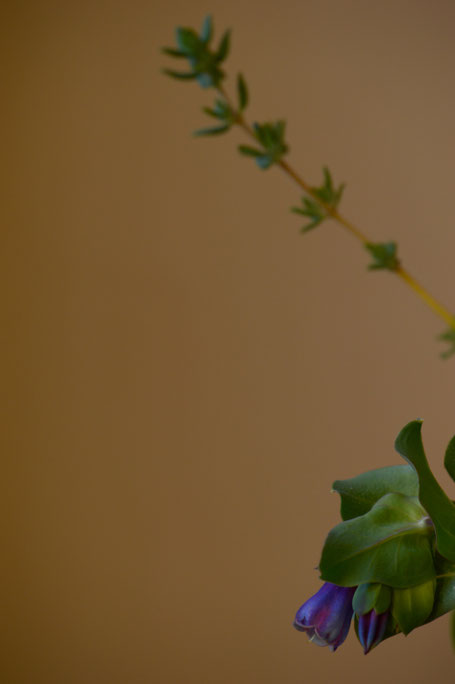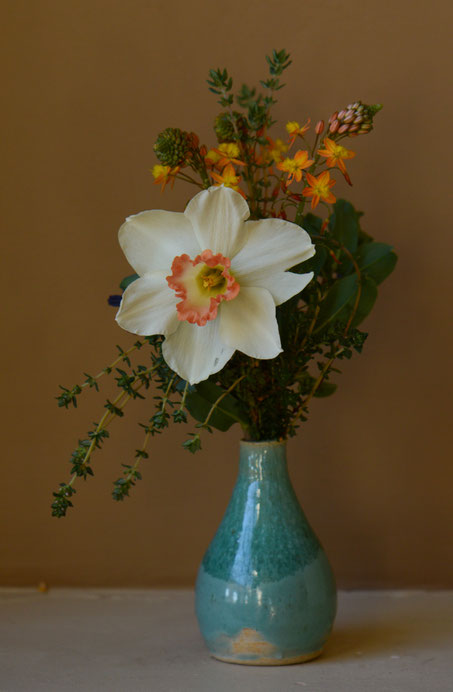 Weather Diary: Light clouds; High: 73 F (23 C)/Low: 53 F (12 C); Humidity: 11%-51%