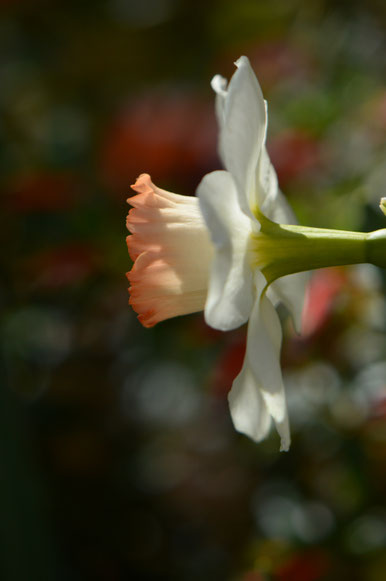 Narcissus 'Pink Charm' was recommended to me last year by a friend in Houston, TX, as a good daffodil for growing in a mild-winter climate.  I ordered some bulbs last autumn and planted them to fill in the gap that would be left when rose 'Angel Face' and the Catharanthus roseus got their winter pruning.
It's been a good season overall for narcissus.  Over winter, I actually despaired of seeing these come up and flower.  I had somehow forgotten that large-cupped and trumpet daffodils don't usually stick their noses up through winter weather, unlike their small, bold  cousins, the jonquillas, tazettas, and such.
When the leaves did appear, they took me by surprise, but what a nice surprise!  The flowers, too, are lovely, with a lightly lacy frill to the trumpets.  And those are as colorfast as need be, especially considering the amount of bright sunlight they receive.
I grew the occasional pink-cupped daffodil in my first garden.  'Romance' was the one I liked best there.  But I never became enamored of them, frankly preferring the cheerful yellows, whites, and oranges that shriek 'Daffodil!'  But I think I am quietly falling in love with the soft apricot-pink of this charmer.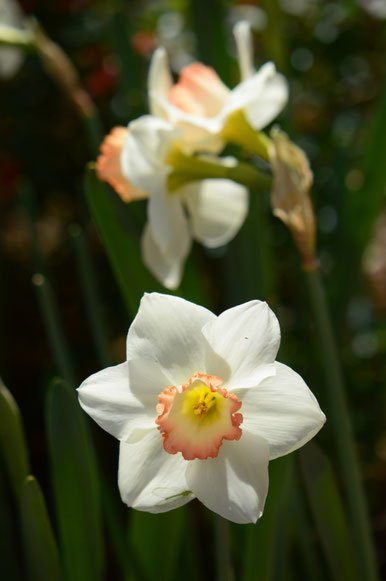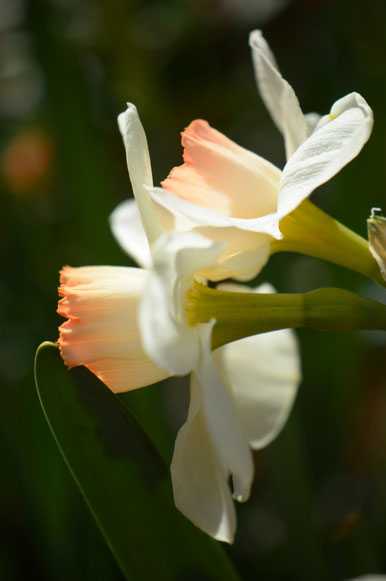 Weather Diary: Mostly sunny; High: 94 F (34 C)/Low: 72 F (22 C); Humidity: 4%-34%