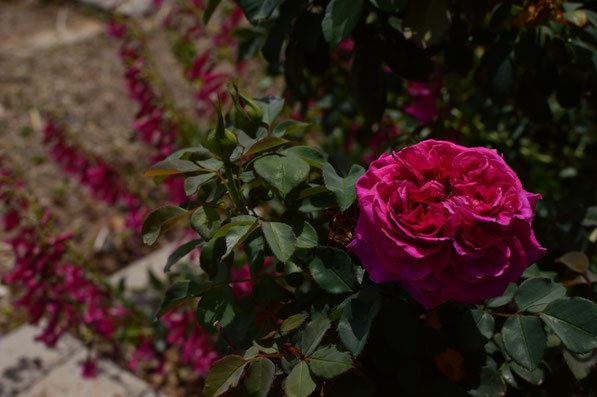 This post is mostly pictures.  A rose (William Shakespeare 2000)...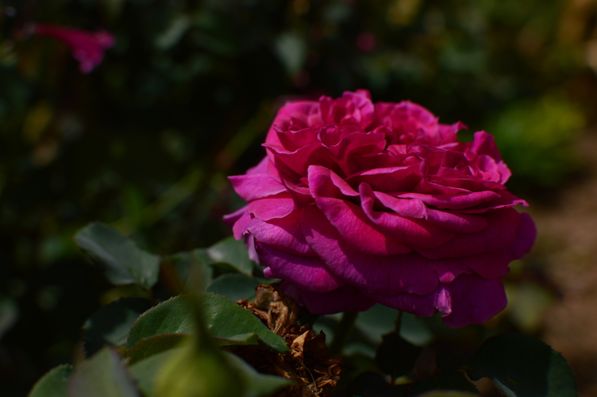 ...and the charming trumpets of Penstemon pseudospectabilis 'Coconino County'.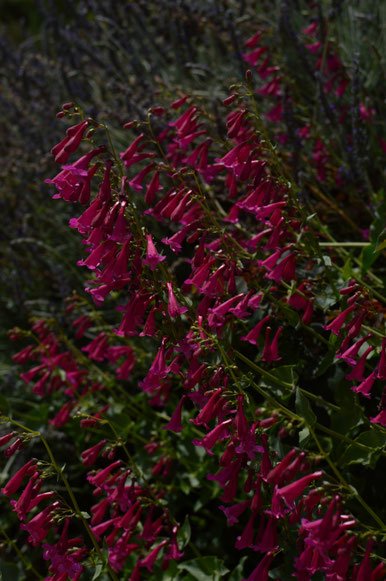 As both plants have grown much fuller over the past year, they blend with each other in a pleasant cottage garden profusion.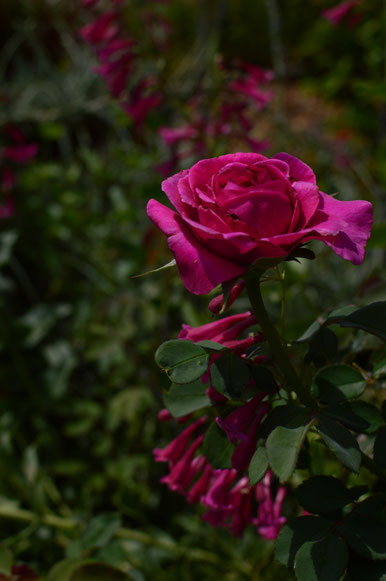 The penstemon has bulked up quite well, and it has a habit that definitely gives an impression of bulk!  The stems and leaves are somewhat succulent; and it sprawls effortlessly along the ground, its flowering stems still held upright to display their brilliant pink flowers.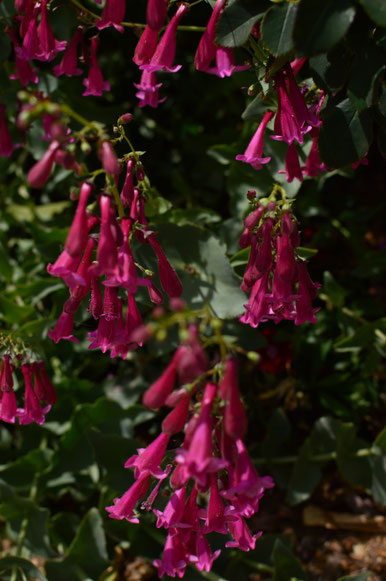 William Shakespeare 2000 has just begun flowering.  I pruned it too early, perhaps; and it sat motionless in the garden over the last four months or so, only to finally send a sudden burst of both foliage and bloom.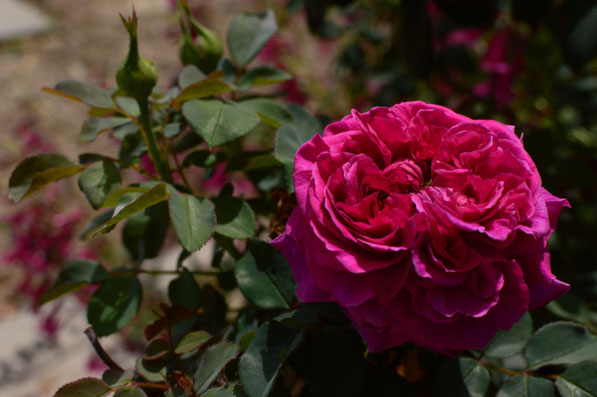 The sunlight is already quite intense here, so the color is a bit lighter than its normal sumptuous crimson - more of a cherry pink under the desert sun!  But that makes it a perfect blend with the penstemon.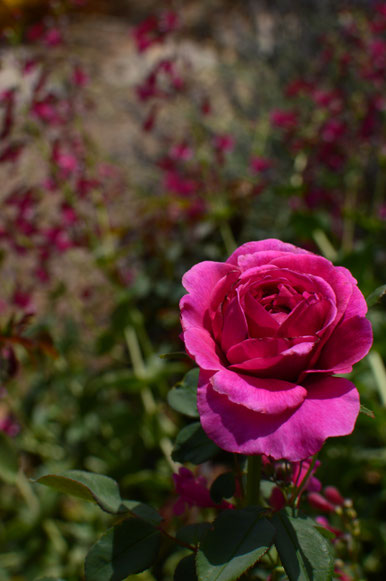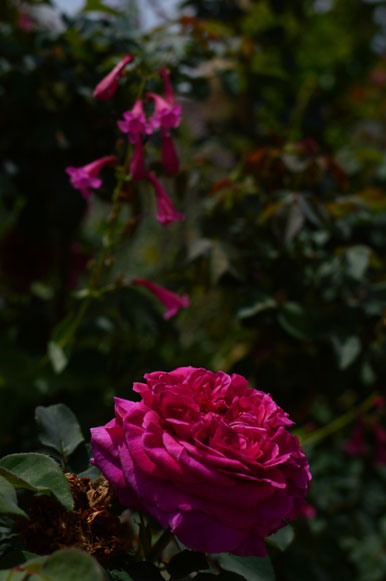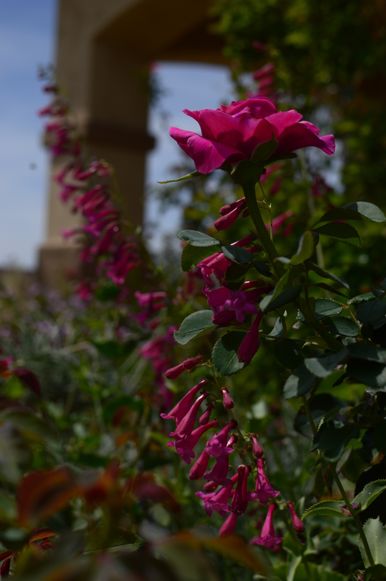 Weather Diary: The weather is worth an extra comment today.  Yesterday was very windy but cool; today similar though winds are so far not as high; red flag warnings despite the drop in temperatures, along with blowing dust; High yesterday was 81 F (27 C)/Low was 58 F (14 C); Humidity: 6%-23%