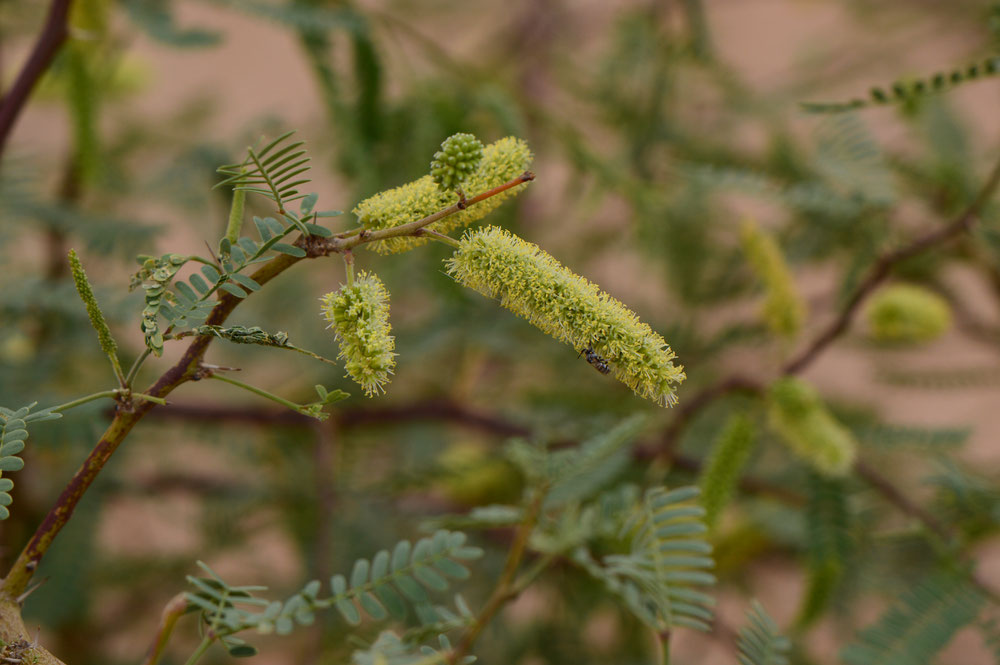 In the back yard there is a young Mesquite tree (Prosopis velutina).  It sprouted as a volunteer a couple of years ago.  It is in a very good spot for a tree; and though I water it reprehensibly seldom, it has grown tall enough to be just visible from the house.
This year is the first time I have seen it bloom.  Of course, one has to walk right up to it to see the flowers.  The inflorescences are large, but their soft yellow-green colors keep them hidden among the leaves.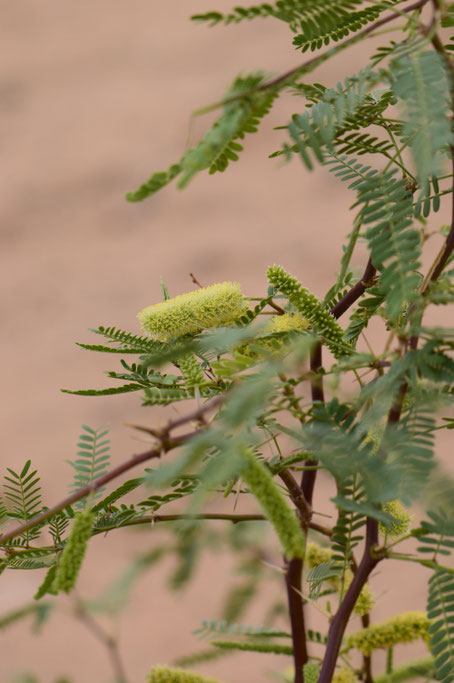 The spineless Opuntia I had planted beside it did not survive last summer, which says much for the hardiness of the Mesquite.  I am trying to keep an eye on it, as it will be so nice to have a tree in an otherwise entirely bare part of the property.  Hopefully, with proper care it will grow into a canopy of shade.
The one difficulty with mesquite is that it is rather thorny, like so many desert natives.  But it can make a handsome specimen tree despite its thorns and, for that matter, its proclivities for shrub-form in the wild.  I've already pruned it up a little bit, informing it that it is now a civilized mesquite tree, instead of a wild bush.  With the bloom this spring, it seems to have started on its way to being a real tree...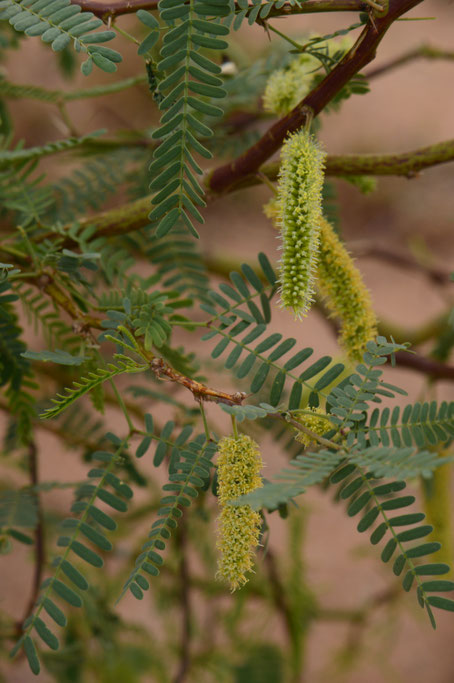 Weather Diary: Fair; High: 80 F (27 C)/Low: 57 F (14 C); Humidity: 4%-34%