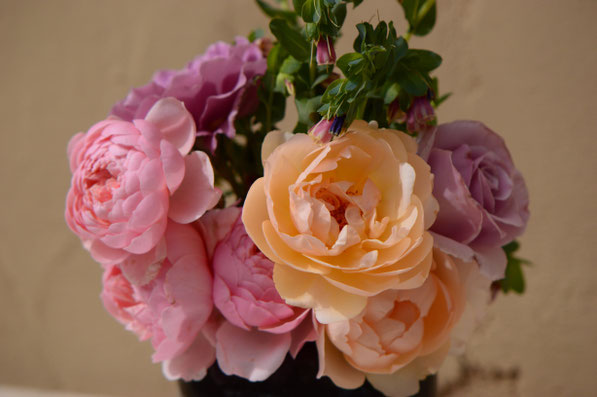 The garden has been very kind.  Despite my relative neglect lately (it's been hard to think what I'm doing without my little gardening companion), the garden has gone ahead and bloomed in full measure this April.  Hippeastrum, Iris, and Trichocereus flowers have been among the most spectacular, but nowhere is the goodwill more in evidence than with the roses.  They need to be mulched, and they need a good feeding, but many are flowering well anyway.
So today, let us celebrate the arrival of roses with In a Vase on Monday!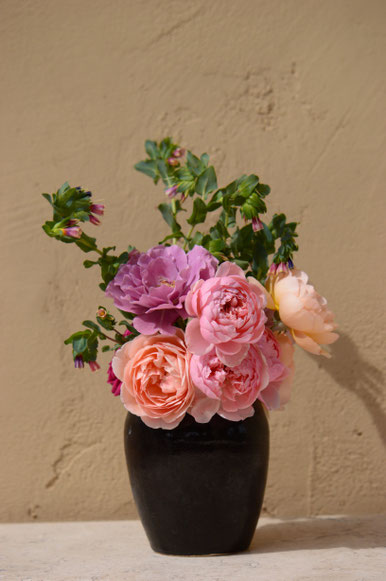 They come in sugar icing colors such as the pale apricot of Wollerton Old Hall, accompanied by stems of self-seeded Cerinthe major purpurescens...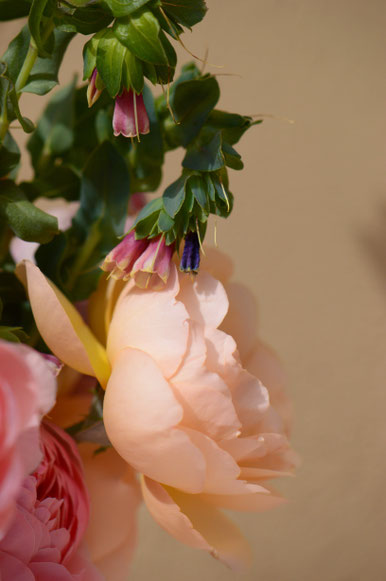 ...the lavender tones of Sterling Silver...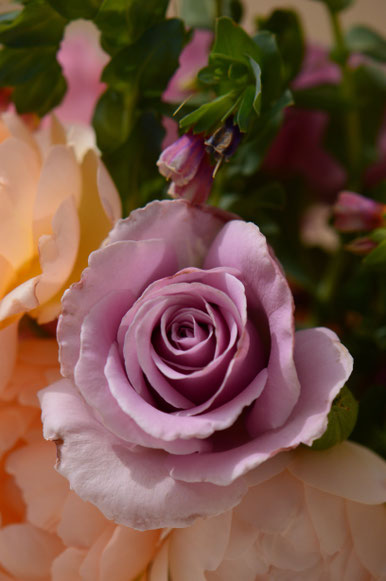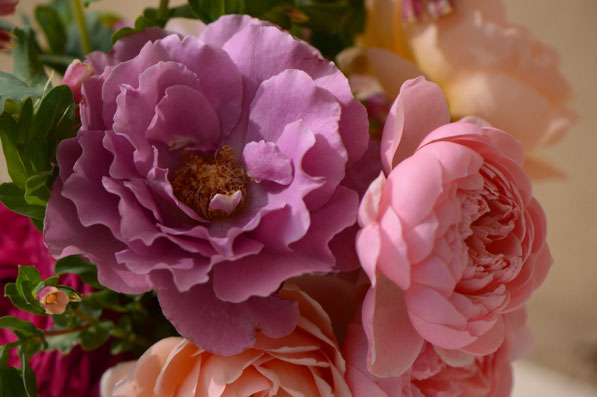 ...the deeper apricot of Crown Princess Margareta, and the sugar pink hues of The Alnwick Rose.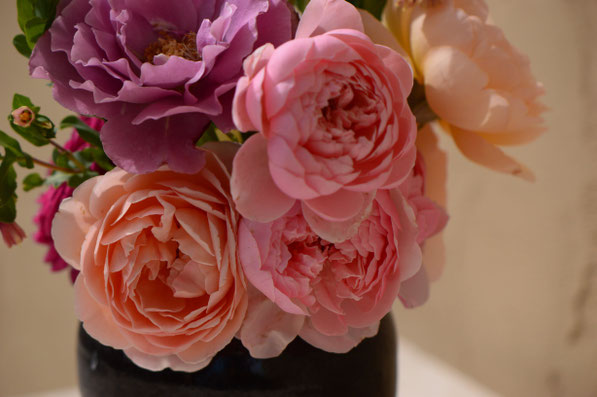 As well there are the much deeper crimsons of William Shakespeare 2000.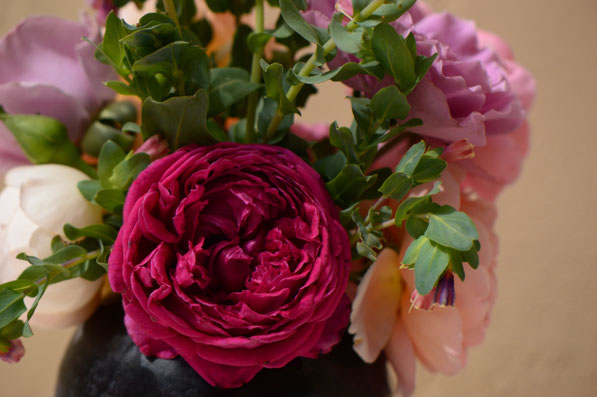 My dark-glazed stoneware vase was just the right size for this confection.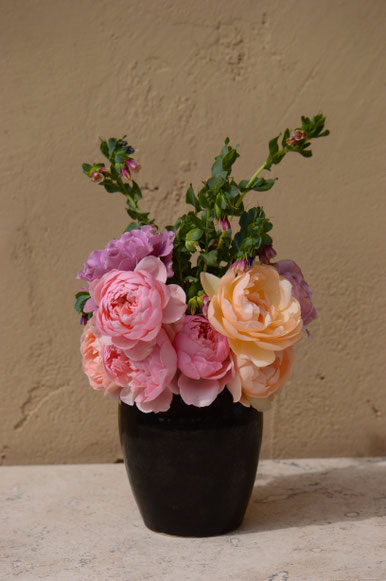 I must say that it's not just a visual feast, but one for the nose also, with Sterling Silver taking the cake (please pardon the pun) in terms of scent... at least to my nose.  But each of these roses is amply fragrant.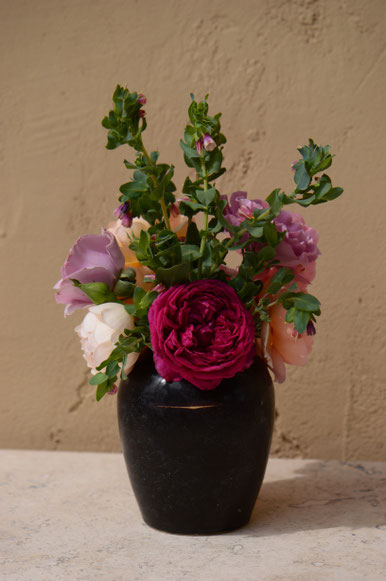 Weather Diary: Fair; High: 81 F (27 F)/Low: 67 F (19 C); Humidity: 16%-40%