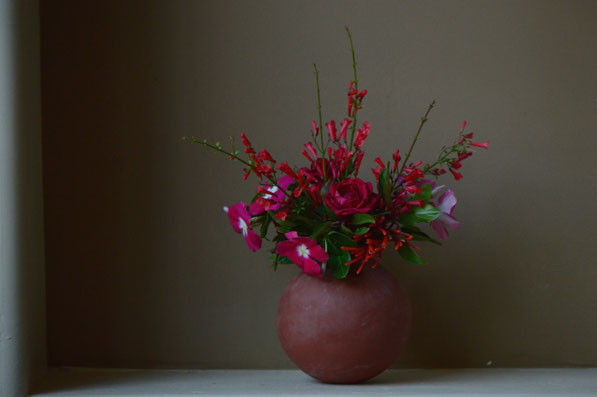 It is that time of year: Caesalpinia pulcherrima and Catharanthus roseus are taking over the task of keeping color in the garden.  While the former does not take kindly to being cut, the latter is tolerably good in a vase.  The individual flowers are short-lived but the cut stem will continue to open new blooms, so I like to go ahead and use it sometimes.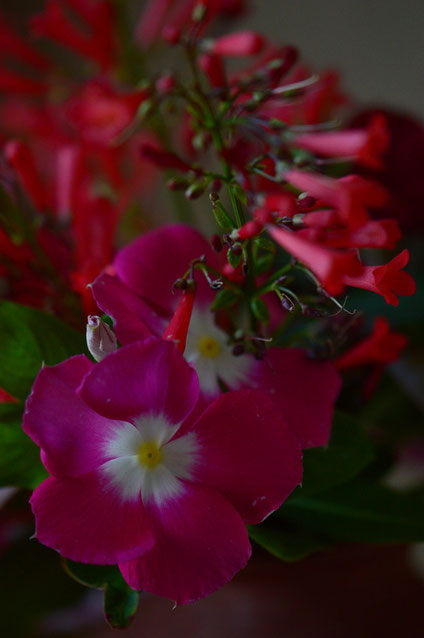 But if the summer tropicals are setting the pace in the garden, a few roses are still keeping up, notably the miniatures.  'Daniela' is loaded with bloom.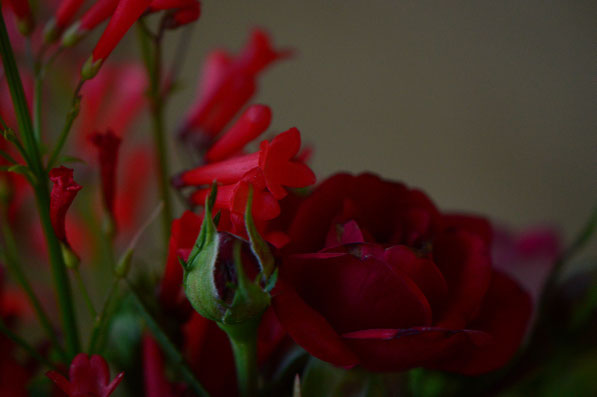 Others in the vase are the long, slender-stemmed Russelia equisetiformis and a cluster of orange Hamelia patens, another tropical which has just begun blooming for the summer.
A Monday vase is better late than never, I hope?!  Anyway, here it is, with many thanks to Cathy at Rambling in the Garden for encouraging us to make sure there are usually some flowers indoors as well as out in the garden!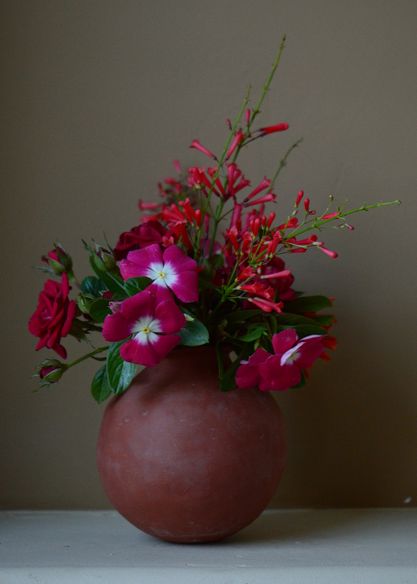 Weather Diary: Sunny with blowing dust; High: 90 F (32 C)/Low: 72 F (22 C); Humidity: 8%-48%