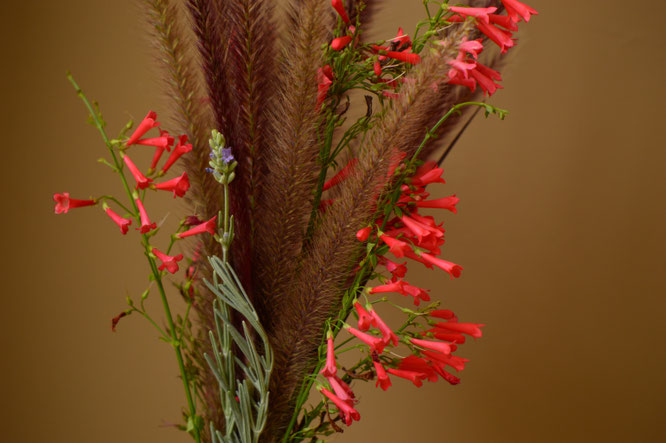 Well, it has been a while since I have posted a Monday vase, and to be honest I have been thinking about this one since last week.  
Not that it is very complicated - just a handful from a few flowers that I am enjoying in the garden right now.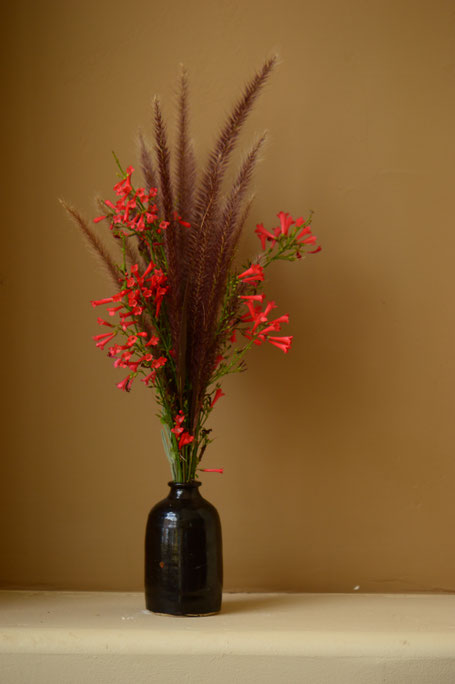 I used only a few types.  First, the wonderfully reliable (and brilliant) Russelia equisetiformis...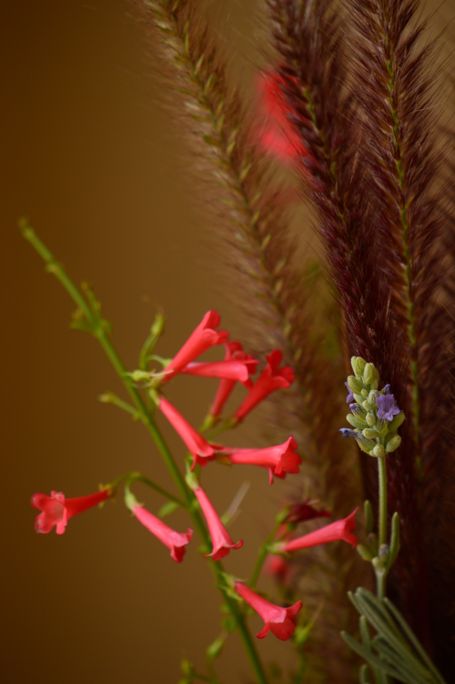 ...also Pennisetum setaceum rubrum...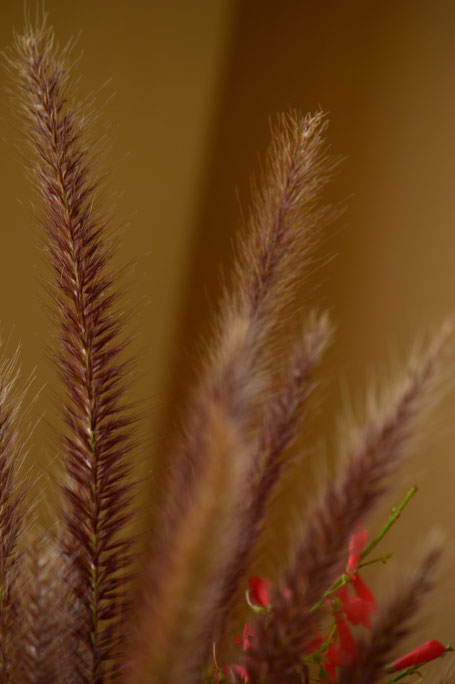 ...and a couple of sprigs of Lavandula x intermedia, just beginning to bloom.
I gathered the elements together as if creating a hand-tied bouquet and slipped them into the small mouth of my stoneware bottle.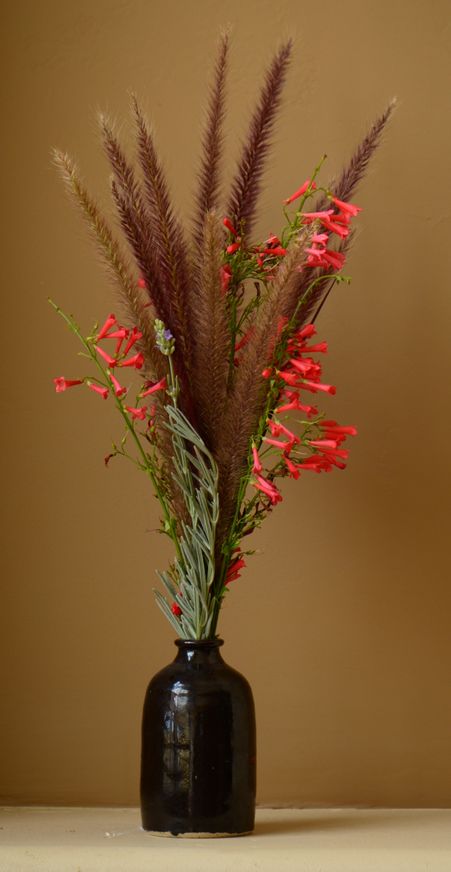 Thank you to Cathy for hosting IaVoM!  I have missed cutting my flowers and bringing them indoors!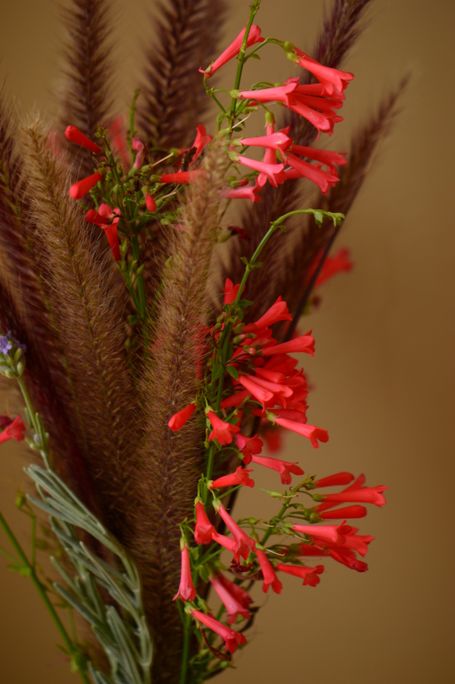 Weather Diary: Partly cloudy; High: 104 F (40 C)/Low: 83 F (28 C); Humidity: 25%-63%