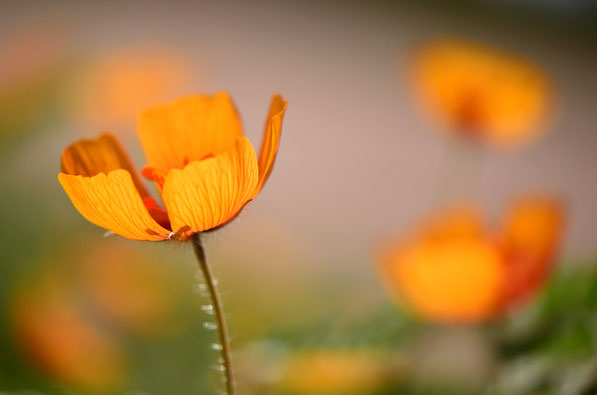 We have had a good monsoon season this year, and nowhere is that more evident than in the spectacular arrival of desert poppies along the roadsides.  
Kallstroemia grandiflora has been noticeably absent during the last two very dry summers, but this year it is creating swathes and splotches of brilliance in the ditches and moist spots around and about.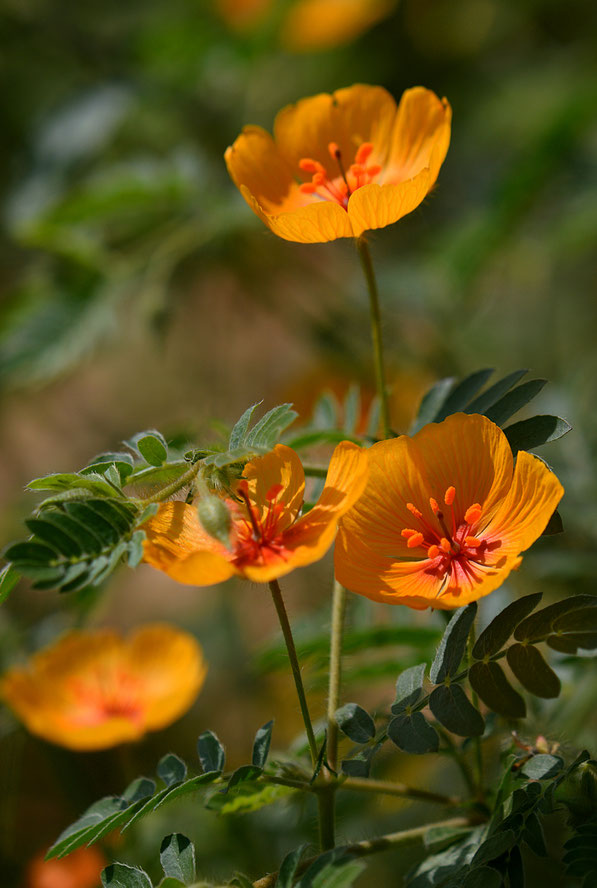 Kallstroemia grandiflora is not, of course, a true poppy.  It is more closely related to another desert denizen, the ubiquitous Creosote Bush (Larrea tridentata). But the summer flowers of Kallstroemia play the role of a poppy with the semi-translucent brilliance of their rounded cups.  The centers, however, give them away - a slender spray of stamens in bright tangerine-scarlet, not at all poppy-like...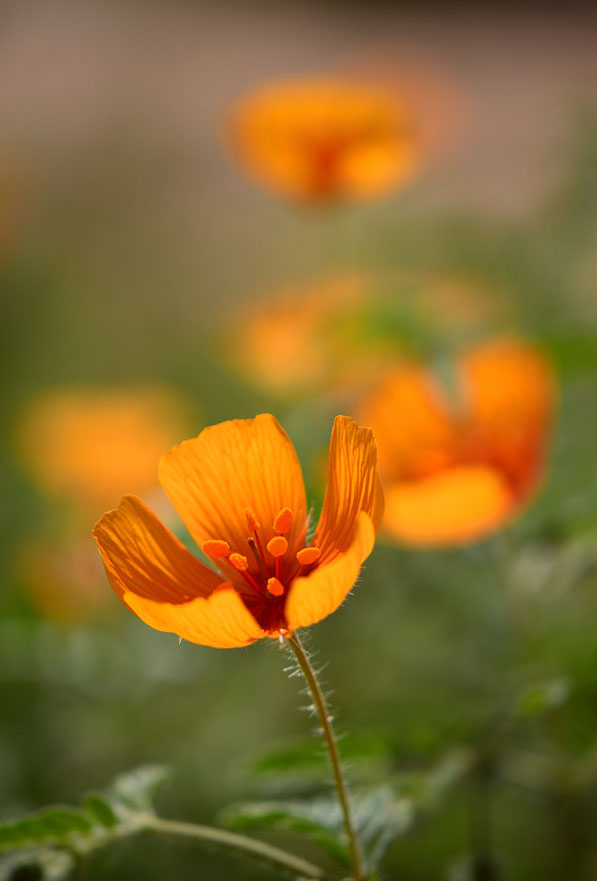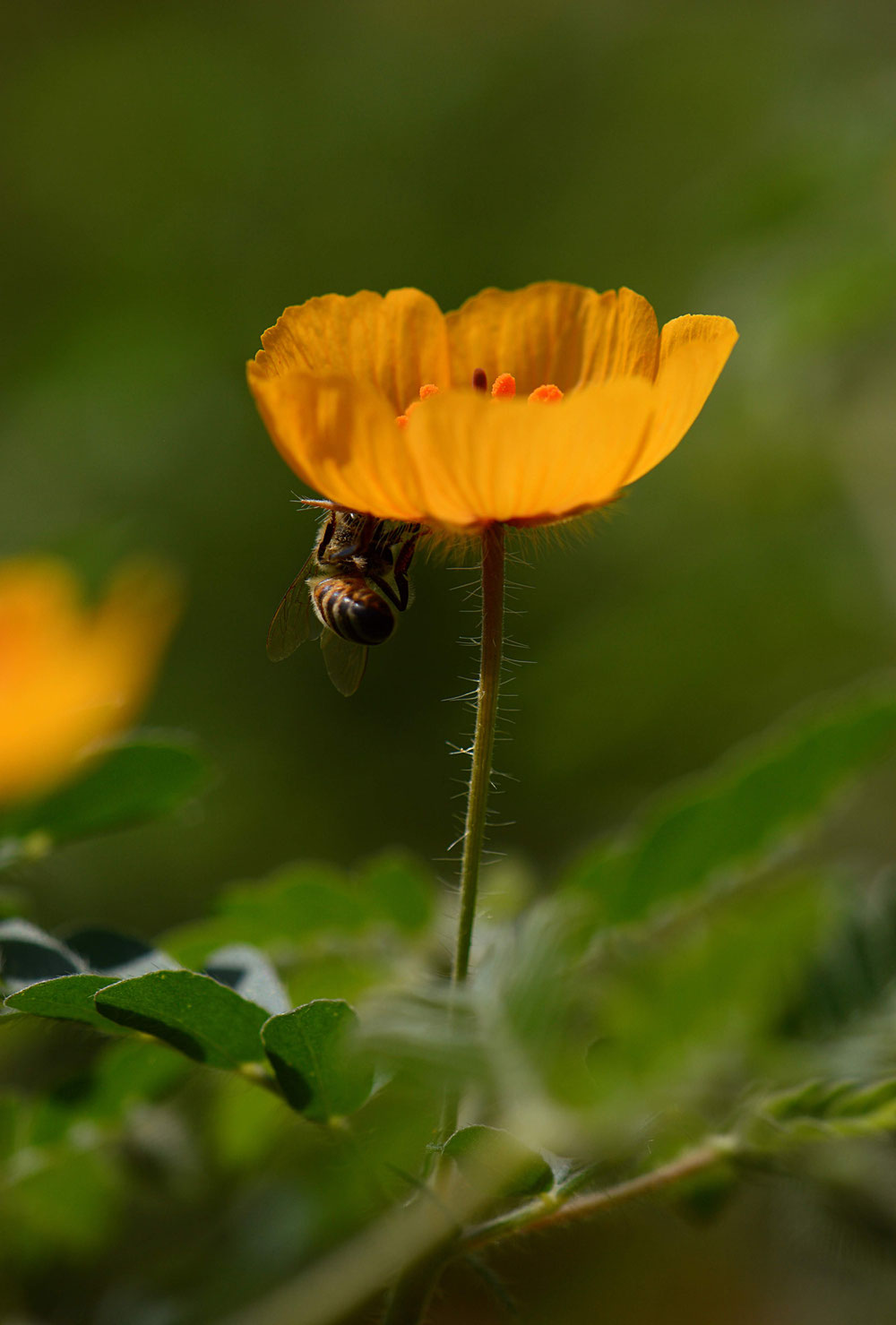 Well, it is still summer here in the desert, as you can see, but late summer at that, still brilliant as the angle of the sun drops lower and the days shorten a little.  The hummingbirds are coming back, and I am hoping for a pleasant autumn in the garden.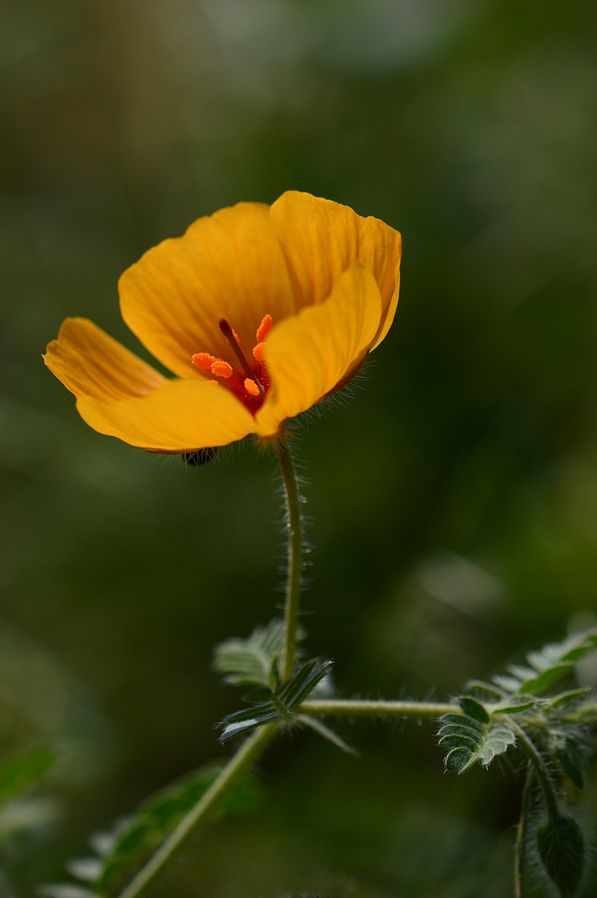 Weather Diary: Sunny; High: 104 F (40 C)/Low: 82 F (28 C); Humidity: 12%-38%