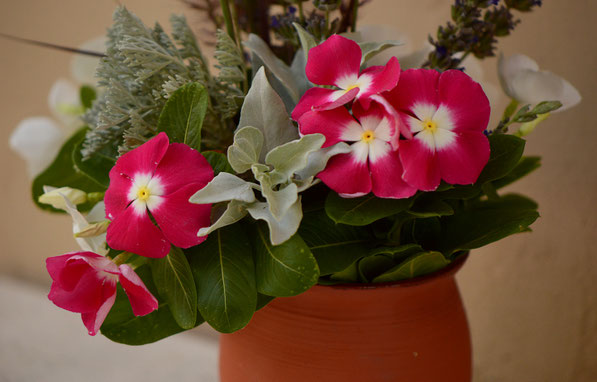 The bright faces of Catharanthus roseus are the main feature of today's vase, as they are the most noticeable flower in the garden at present.
I have used the white-eyed, hot pink variety that I planted last year, as well as the lovely whites which are all from seedlings.  Each is dotted with a minuscule yellow center.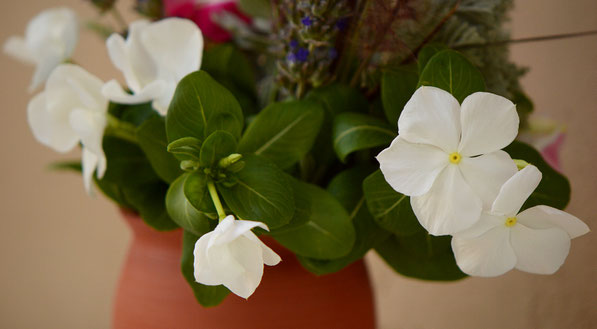 In addition there is that other mainstay of late summer, Pennisetum setaceum rubrum, along with sprigs of Lavandula x Goodwin's Creek Gray, just coming back into flower as the heat lessens.  And there is foliage from a couple of silver plants: the reliable Artemisia x Powis Castle and the native Encelia farinosa, better known in spring, when it is bright with yellow bloom.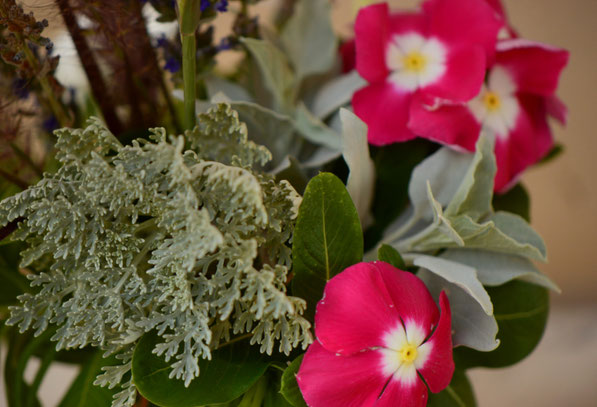 I used a brand new vase too - one that just came out of the kiln this morning.  It is glazed on the inside only, leaving the exterior with the softer color and texture of the red clay itself.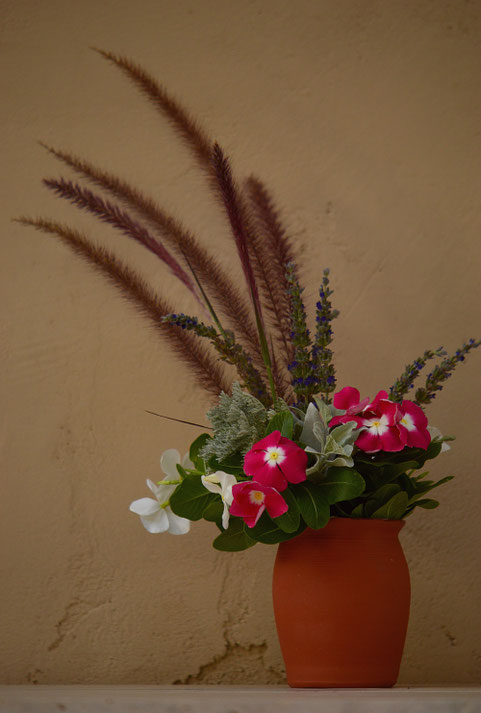 I photographed everything outdoors.  The wind did interesting things with the Pennisetum, but I managed to get some pictures...! 
It's wonderful to be able to link again with In a Vase on Monday at Rambling in the Garden!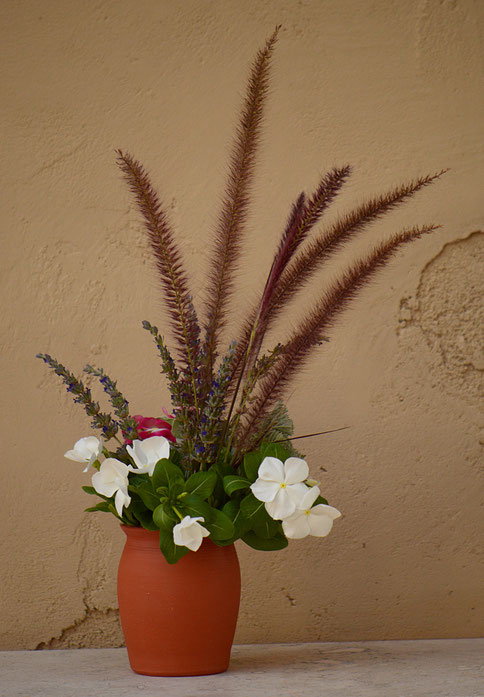 And now for an announcement: the blog will soon have a little store!  I have been working up a batch of flower pots, handthrown, some quite simple and others decorated in the raw clay.  I hope to have pictures up shortly.
So please bear with me as this website will probably be a bit messy from time to time over the next week!  Once I have things in order, though, the shop will be opening - with a surprise! :)
Weather Diary: Fair; High: 105 F (41 C)/Low: 82 F (28 C); Humidity: 13%-44%