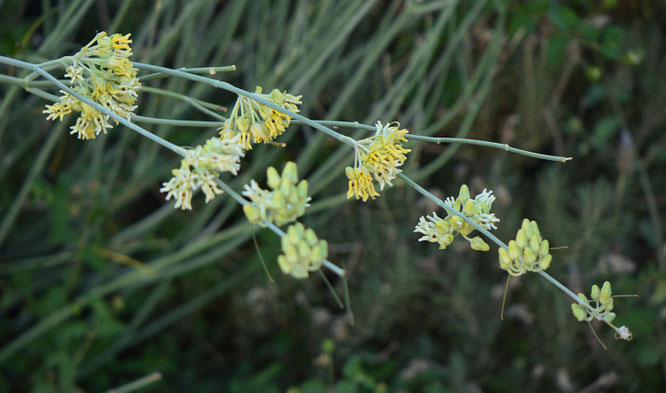 The selection of flowers in the small sunny garden in September still speaks distinctly of summer.  And this past summer has been a difficult one for the garden, not so much because of extreme heat as because of an unusually high number of windstorms.  They have brought down our little apricot tree altogether and made it quite uncomfortable for everything else as well.  It is hard for plants to withstand the effects of drying winds scouring them with suffocating dust at some thirty miles per hour!
At least the dust storms seem to be finished, creating a long, slow, hot, late summer that is far more bearable but still has little feel of autumn in it. 
At present Leucophyllum frutescens has been promising rain, though there is certainly no other sign of it!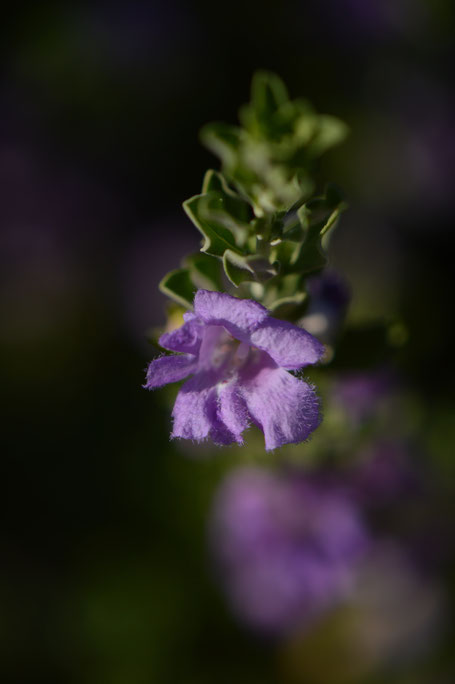 Asclepias subulata and the tarantula hawks believe it is summer - no point in slowing down yet, according to them!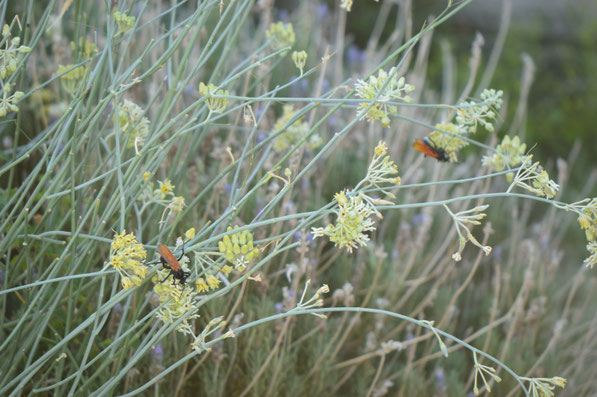 However, some of the cool season's hummingbirds have been around occasionally already, so it's a good thing the hummingbird plants have some nectar available.  At present that is mostly Hamelia patens...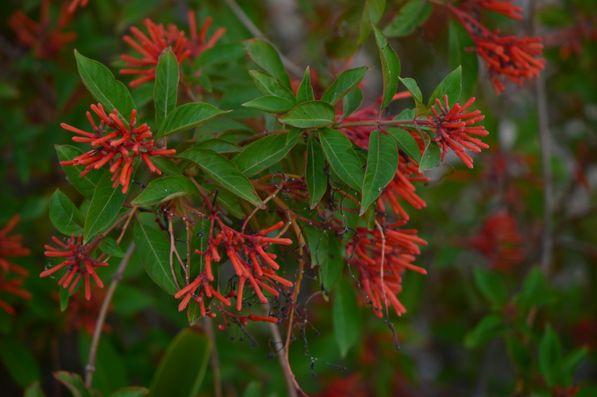 ...and Russelia equisetiformis.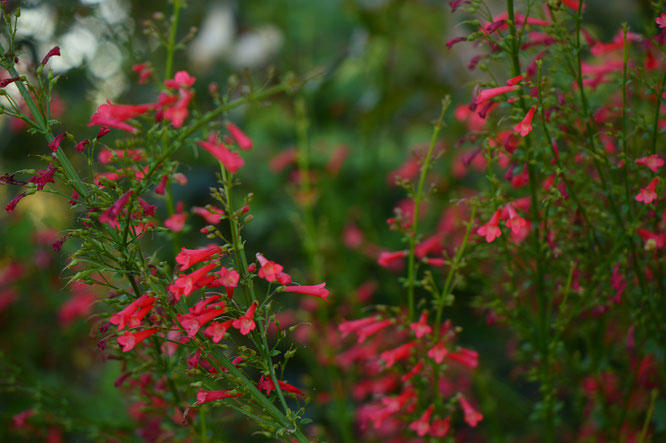 I still love the combination of the Hamelia with the bright blue flowers of Salvia farinacea at it feet.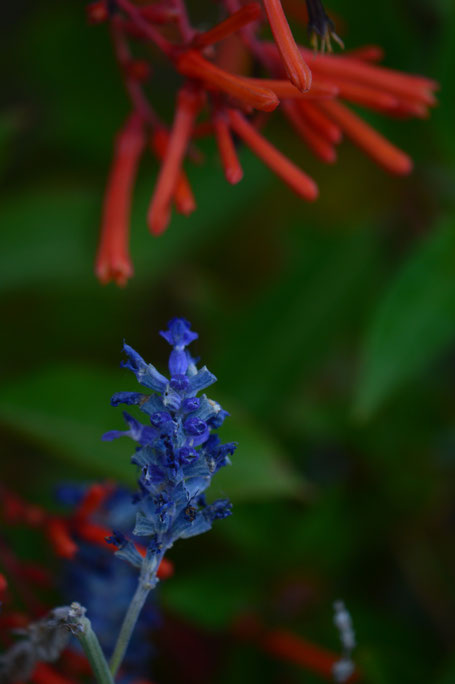 And I am happy to mention the bloom on Jasminum sambac, the so-called Arabian jasmine, as this is the first summer it has taken hold and really flowered, though still quite small.  It is not from Arabia, despite the common English name which became attached to it centuries ago, but rather a somewhat drought-tolerant Old World tropical.  But it loves the heat and heartily resents cold weather.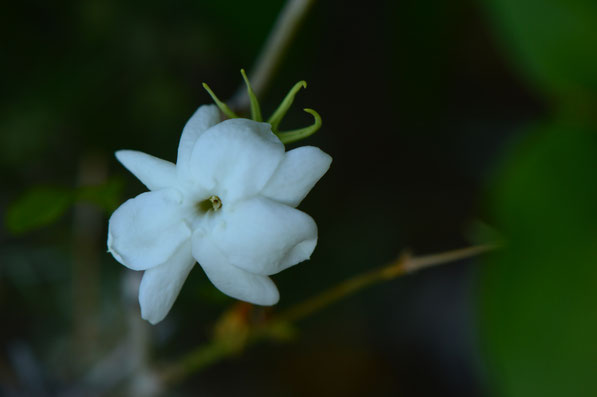 A few flowers are scattered across the miniature roses, but this has been a hard summer for them.  Here is the ever-faithful 'Daniela'.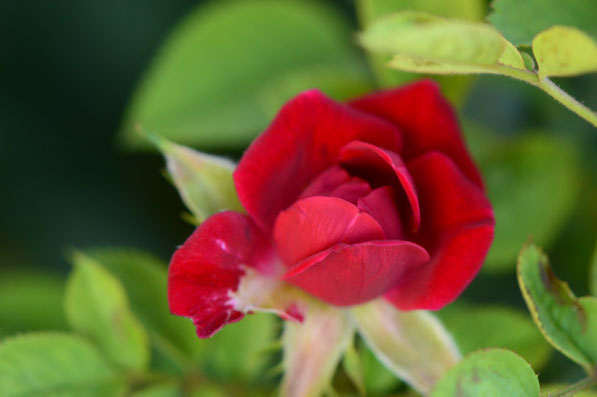 As conditions have become kinder, the everblooming lavenders have taken heart and just begun putting out some new flowers.  At present that mostly means Lavandula dentata...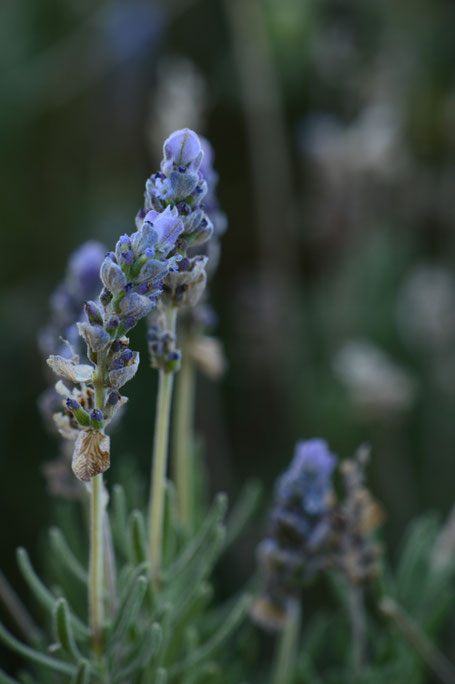 ...and L. multifida.  Hopefully this is just the beginning!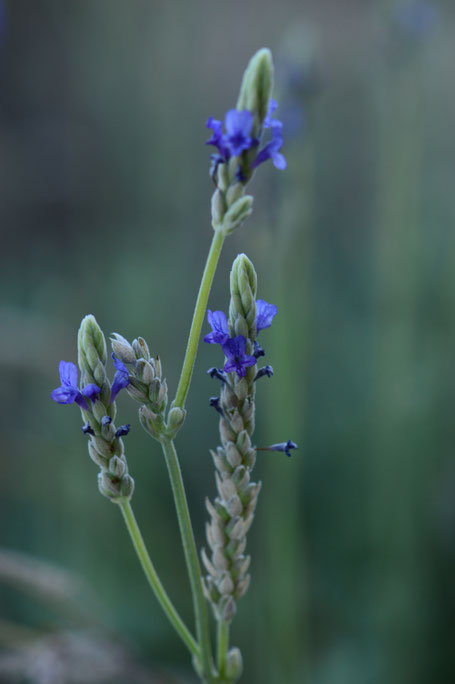 But the queen of the summer still reigns supreme: Caesalpinia pulcherrima is delighting in the prolonged heat.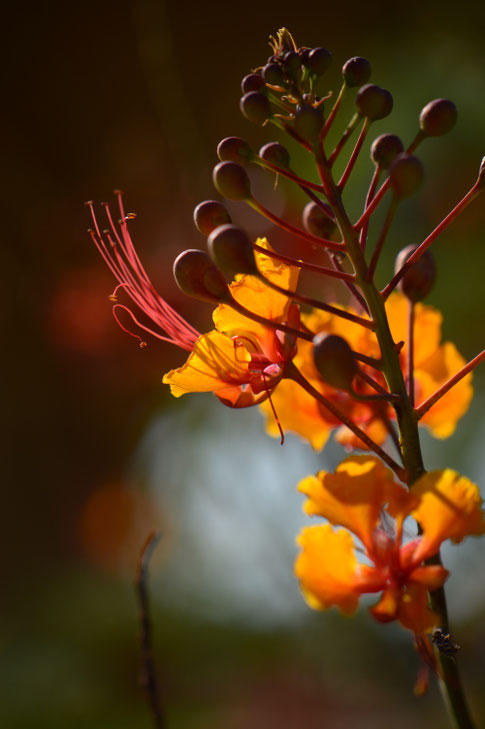 Perhaps by next month there will be more of a change over in the garden, but this is the selection for September's Garden Bloggers' Bloom Day.  Many thanks to Carol at May Dreams Gardens for hosting this monthly look at what is flowering in the garden!
And a Sulphur butterfly - we are also beginning to see more butterflies again.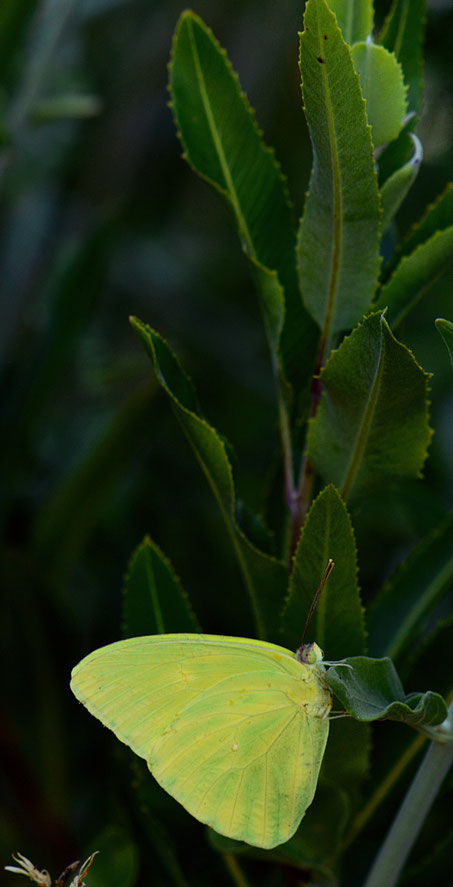 Don't forget!  Handthrown Flower pots will be coming to the Small, Sunny Garden Shop soon!
Weather Diary: Fair; High: 108 F (42 C)/Low: 85 F (29 C); Humidity: 9%-28%